Denmark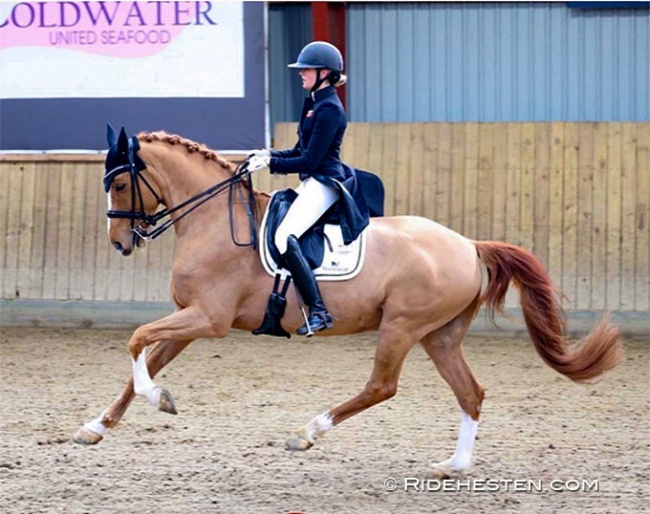 The technical staff of the Danish youth dressage teams have made their first updates of the squads for 2023. 
In December 2022 the Danish youth squads for 2023 were announced based on results achieved in 2022 at national and international shows, as well as performances at training seminars.
Three months into the new year, several updates have been done to the junior, young rider, and U25 squads. The junior and young rider squads have now been split up in the A and B teams with some riders achieving higher scores and standing out more for future team selection.
Junior Riders - A-Team
Annabelle Rehn
Johanne Kofod Jensen
Josephine Gert Nielsen
Sophia Boje Obel Jørgensen
Junior Riders - B-Team
Anna Teibel Raben
Caroline S. Jørgensen
Cornelia Munch Sinding
Clara Cordes Arnkjær
Karla Marillo Skov
Katrine Johannsen
Theresa Rosenkilde
Victoria Toft Waksvik
Young Riders - A-Team
Alexander Yde Helgstrand
Frederikke Gram Jacobsen
Young Riders - B-Team
Amalia Skjold
Elisabeth Bonefeld Dahl
Ida Kirstine Bjørn
Johanne Amby Ubbesen
Karoline Ravnsbo
Kristian Würtz Green
Laura Høj Vrå
Lea Andreassen Torabi
Pernille Korsgaard Madsen
Sophia Ludvigsen
Thilde Rude Hare
Under 25
Adam Sparlund Olesen
Caroline T. Elsner
Karoline Rohmann
Laura J. Rasmussen
Malene Aborg
Maria Mejlgaard Jensen
Pernille Korsgaard Madsen
Sandra Aagaard Hyrm
Sara Aagaard Hyrm
Sophia Ludvigsen
Thea Bech
Photo © Ridehesten
Related Link
Danish Youth Squads for 2023 Announced