Denmark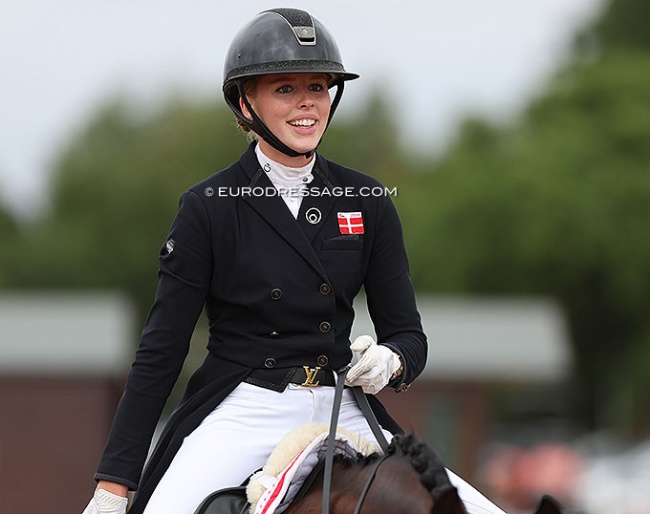 Danish young rider team member Frederikke Gram Jacobsen is exploring a professional career in horses instead of going to college. She has been hired as an assistant trainer by former Danish team rider Anna Kasprzak.
The 19-year old Gram Jacobsen has been a fixed member of the Danish youth teams from pony level to young riders. 
From Ponies to Young Riders
She began her international career in 2018 on FEI pony Gee Gee (by Going East x Nansen), which she took over from Michael Navrsted.
She first represented Denmark at the 2018 European Pony Championships in Bishop Burton (GBR) where she claimed team silver and placed 8th individually. 
Her last year on ponies was in 2019 which she already combined with showing horse Ryvangs Zafina (by Zack x Come Back II) at junior level. They were selected on the Danish team for the 2019 European Junior Riders Championships in San Giovanni in Marignano (ITA) and scored team bronze. Individually she was 11th and 10th. 
Gram Jacobsen and Zafina have been a fixture on the Danish youth team. At the 2020 European Junior Championships in Pilisjaszfalu (HUN) it was another team silver and 5th and 8th individual spot, at the 2021 Europeans in Oliva Nova it was team bronze and a 6th individual place.
In 2022 they moved up to Young Riders level and collected team silver at the Europeans in Hartpury (GBR) while individually they were 8th and 9th. 
Professional Career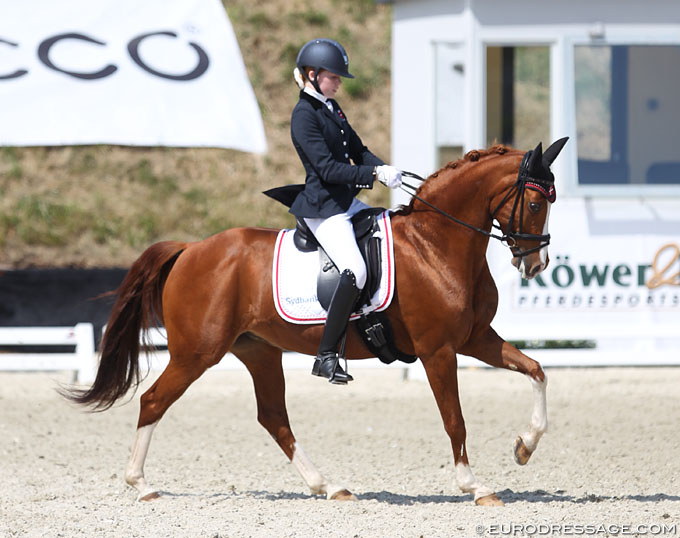 Four months ago, Frederikke began a trial riding for Anna Kasprzak at her "Future Dressage" stable. The trial was successful and she has now been hired as a team member. 
" In the beginning it was only temporary for a few months that I would be riding for her, but it all went really well, so now I have started working full time with riding," Frederikke confirmed to Eurodressage. 
When asked if she's not pursuing an academic career in college in combination with her riding, Frederikke replied, "I don't know yet about my plans for the future, but right now I just want to do what I love, which is riding and horses, and getting better and more experienced. I can learn so much here at Future Dressage and I really like working here."
Gram Jacobsen succeeds Josefine Hoffmann who left Future Dressage and moved to Wind Equestrian. 
Photos © Astrid Appels
Related Links
Josefine Hoffmann Leaves Kasprzak Dressage and Honnerups Driver
Josefine Hoffman Signs with Wind Equestrian
Obel Jorgensen and Ludvigsen Win 2022 Danish Junior/Young Riders Championships
Yde Helgstrand and Gram Jacobsen, First Danish Team Nominees for 2020 EYC
Helgstrand, Jacobsen, Hyrm, Hoffmann and Kjellberg Take Trophies at 2018 CDIO Uggerhalne