France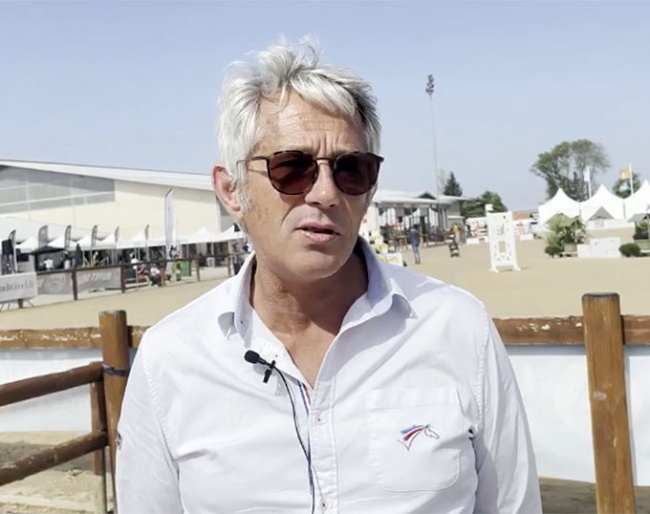 Laurent Gallice has succeeded Emmanuelle Schramm-Rossi as French Technical Director Dressage as of 2023. 
Schramm's resignation was not published by the FFE, but Gallice's appointment was announced on 15 December 2022.
The 58-year old Schramm began working at the French Federation in 2000. In 2007 she was in charge of rules and regulations and headed the creation of a new sportive plan. She has been FFE Technical Director Dressage since 2013. In 2016 she married Philippe Rossi and the couple manages the Le Mans equestrian centre. 
From Eventing to Dressage
Gallice is a familiar face at the French Equestrian Federation having been in charge of the organization of the French Championships in all disciplines for the past 10 years. He is a former FEI level eventing rider.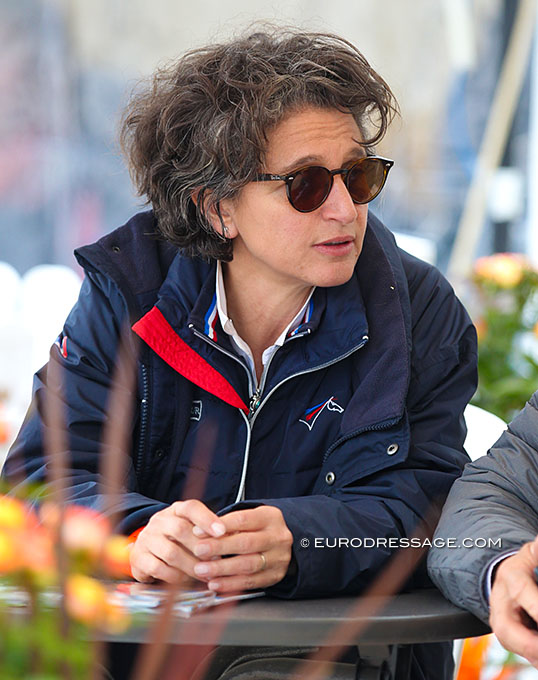 Gallice will now collaborate closely with Jean Morel, who succeeded Jan Bemelmans last year as Technical Advisor /team trainer / head selector.  At youth level Muriel Leonardi stays in change, while Martin Denisot supervises national level dressage sport.
Open Minded
"I'm not a dressage specialist, just as I wasn't a western specialist, and yet it was with me that the discipline won its first medals in major championships. New challenges interest me and it's great to go on an Olympic adventure, even if there is quite a bit of pressure," Gallice stated upon his official appointment. 
He continued, "through my various professional experiences, both in show jumping and eventing, as a club manager or at federal level, I have acquired a great open-mindedness, a global vision and a certain perspective. I'm going to get in touch with the riders, I'm looking for collaboration more than imposing a predefined pattern. We have ideas with Jean that we are going to put in place little by little, including squad training seminars that are scheduled for this winter."
Paris 2024
At the end of June 2022 the French Federation held a staff meeting about the preparation for Paris 2024. Schramm told Eurodressage that she and the board were no longer on the same wavelength about the path for the future of French top sport dressage.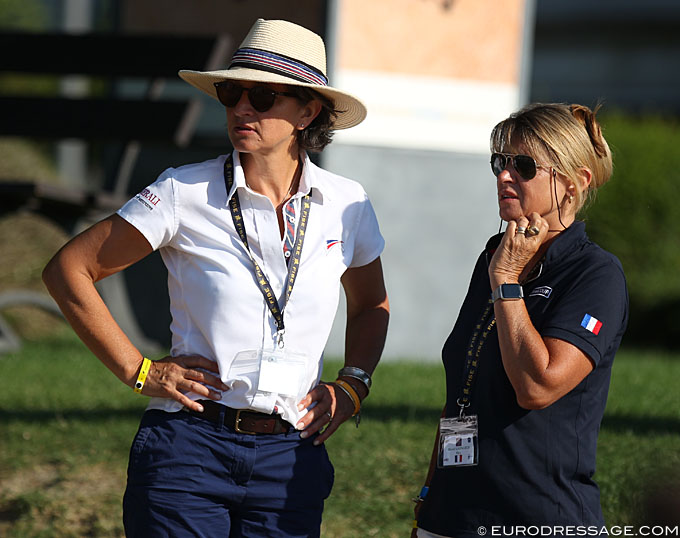 "We disagreed on the evolution of the sport project and on the actions to be carried out, especially on my role within the staff," Schramm told Eurodressage. "This work is very engaging, it needs a big team spirit from the staff. For me it is impossible to do it without being totally invested, as I have done so far. So I decided to leave the federation."
For France much is at stake as the country is hosting the 2024 Olympic Games. As host nation it has automatically qualified a team for the Games. At the 2023 European Championships in Riesenbeck the French team can prove it is on track for 2024. 
French dressage riders, however, have been selling their top horses non-stop with Charlotte Chalvignac selling Elice and Icaro das Figueiras and the Serre coupling parting with Actuelle de Massa, Jojoba de Massa, Vistoso de Massa.  
Former French Grand Prix riders Stephanie Brieussel, Marc Boblet, and Karen Tebar stocked up on horses for the future. Brieussel got Koning, Devonport, Quaterhit and Don Vito de Hus; while Boblet welcomed Peggy Sue Nexen and Jordan P. Tebar bought Dahlia de Massa, but she hasn't competed internationally since 2017.
Photos © Astrid Appels
Related Links
French Equestrian Federation and Senior Team Trainer Jean Bemelmans Part Ways
Juglaret, Pinto, Lopez, Basquin Win 2022 French Dressage Championships
French Federation Drops Bomb by Deciding Not to Send Team to WEG
Alain Francqueville Retires as French Chef d'Equipe