Training Your Horse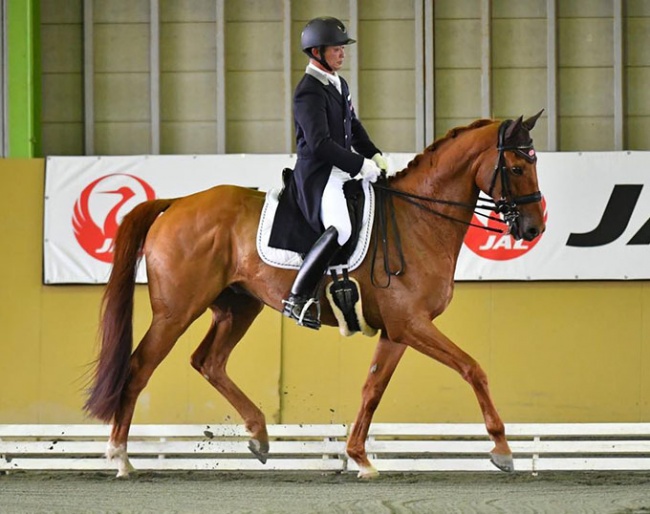 On 6 - 8 December 6-8 2022, Benjamin Werndl, brother of double gold medallist Jessica von Bredow-Werndl and a member of the 2022 German World Championships Dressage Team, held his first clinic in Japan.
Among the 10 horses participating in the clinic, sponsored by Horse Lover kc Ltd. were two retired Thoroughbred racehorses. Benjamin pointed out this was his first time working with Thoroughbreds.
"I was very impressed with the quality of the Japanese horses and riders, including the two Thoroughbreds," he said.
One of the participating horses was Acorn Path, a 13-year-old Japanese Thoroughbred retrained by Olympic dressage rider Kiichi Harada, who also runs Old Friends Japan, an organization that takes care of and retrains retired TB racehorses in Japan.
Thoroughbred Prevalence in Japan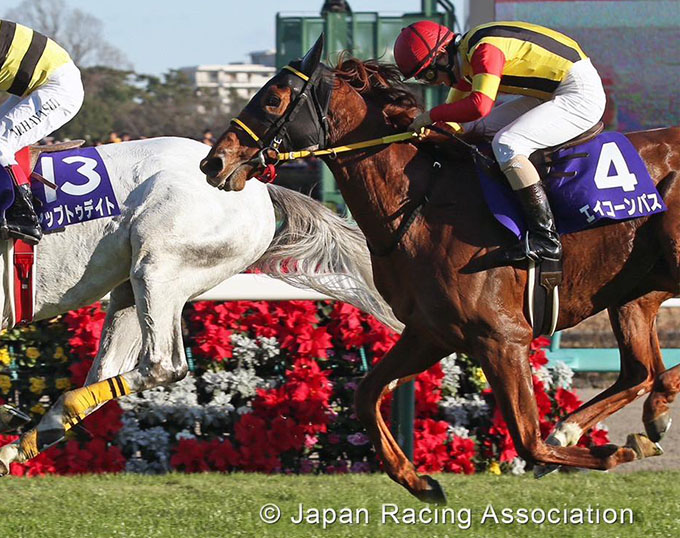 "Retrained Thoroughbreds have long been used in equestrian sports in Japan, accounting for roughly 70% of the current population," Kiichi said. In recent years, racing industries globally have been working to improve the lives of Thoroughbreds after they leave the track or finish breeding.
"I felt Benjamin's training program fit well with the sensitivity and intelligence of the Thoroughbreds," commented Kiichi.
"I give advice on what each horse needs and where it needs to improve, whether it is a Thoroughbred or a warmblood," explained Benjamin, "The most important thing is balance, and if my program can help retired racehorses, that would be very exciting."
Two tips from Benjamin
One of the tips Werndl gave was "don't be hands or legs off," he said. "While it might be tempting to use a light leg and loose reins to soothe a hot horse, it's better to keep hands and legs on to maintain contact."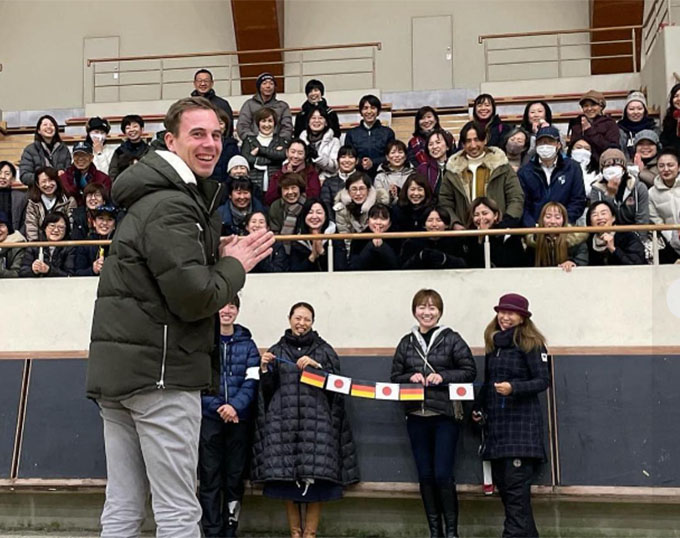 The Bavarian based rider, however, also pointed out the difference between maintaining contact and 'holding on'. He said:  "Don't hold the horse with your hands. Riders often hold their horses with their hands, which causes the horse to not be balanced going forward."
Related Links
Benjamin Werndl: "I Admit My Fears, My Insecurity, I Accept Them and Focus on My Capabilities and Strengths"
Akane Kuroki Relocates to the Werndls in Aubenhausen
Kiichi Harada Wins 2021 Japanese Grand Prix Championship
Harada Debuts Sir Galanto as 2022 World Championship Hopeful
From Flying Past to Flying Change: Thoroughbreds in Dressage Competition
Golden Oldies: Nero xx, From Failed Race Horse to Olympic Dressage Medalist
Golden Oldies: Taine, a Thoroughbred on Mount Olymp
Golden Oldies: Bonheur xx, From Race Track to Olympic Dressage Arena
Louise Robson on a Mission Appointed by Her Majesty
Second Careers for Thoroughbred Race Horses in New Zealand