Horse truck for sale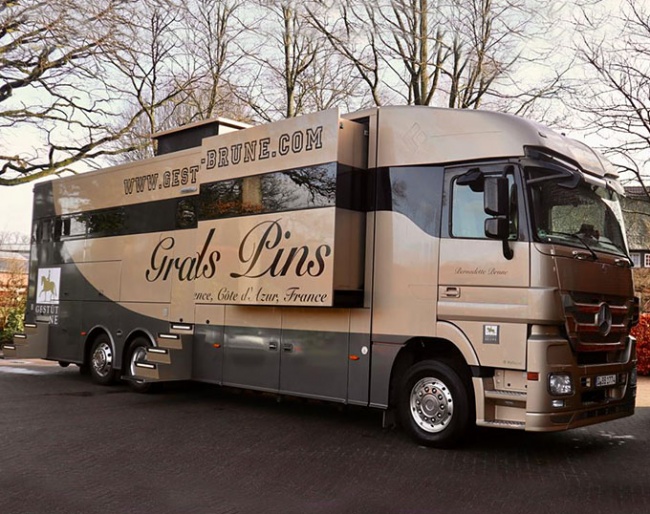 Ketterer Horse Truck for 5 horses with high standard living quarters and three pop outs.
Type 930.20, 2548 L Actros 3.
First registration 9/2011
134561 km
Asking price: 299.000€ 
Ketterer built horse truck with the horse part rebuild by EHC to improve the facilities for stallions. 
4-5 horses, stallion protections, ventilation for the horses and temperatures meter, camera to watch the horses and for going backwards.
Sleeping place for 6 people with two different rooms. Bathroom with floor heating. Leaving room with floor heating.
3 pop outs. All you need from TV to play station, fridge and freezer, dishwasher, oven and microwave, every bed has a TV (4 in total).
Lots of room for storage, two mobile tack boxes. Extra fridge and microwave for the groom. Acces to the bed from the groom from behind. 
This lorry has everything you could desire in a truck. Very comfortable to drive with automatic gear box and distance control. 
Contact Info
Bernadette Brune
Tel: +49 171 419 99 39  (whatsapp)