F.O.C.U.S.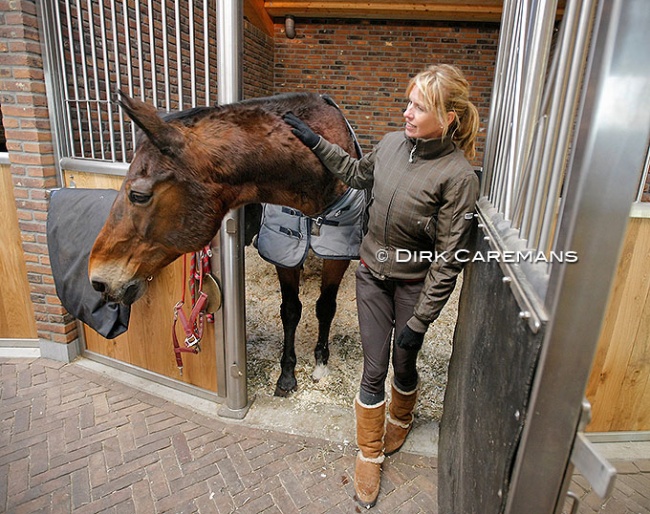 At the end of December 2022, triple Olympic champion Anky van Grunsven gave an interview to the Dutch NRC newspaper in which she talks about her career and the recent passing of her last competition horse, Salinero. 
A summary of this interview was first printed in Dutch by Horses.nl. Here are a few of the quotes she gave in the interview
On Salinero's Passing
"I was there when he was put to sleep and stayed with him for another hour. In that hour I only cried. I felt so sad," she said.
Salinero passed on 6 December 2022. The Hanoverian was 28 years old.
"I noticed he was no longer supporting himself in several places.. Then the moment comes where you think, "what am I waiting for? In agreement with the vets we decided to put him out of his misery," she said. "That noon we put him in the field on last time with his biggest friends, two ponies. Salinero lost his balance. It wasn't nice to see."
Cushing's Disease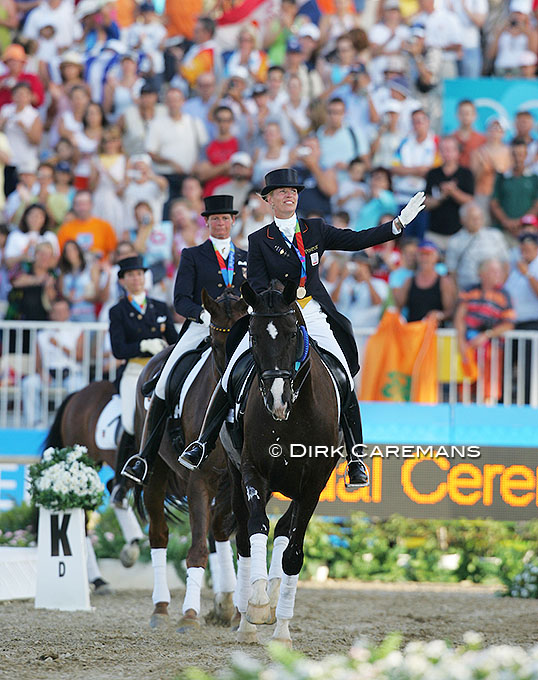 Salinero (by Salieri x Lungau) was suffering from Cushing's disease, just like Bonfire, but he had developed laminitis and passed away in 2013.
"Because of that experience with Bonfire I was very aware of the timing of Salinero's death: not too soon, but on time."
Bonfire 110%
When asked who was her favourite, her 2000 Sydney Olympic gold medal winner Bonfire or her 2004 and 2008 Olympic gold medal winner Salinero, van Grunsven confessed that Bonfire was her heart horse. 
"It's not nice to say that, but Bonfire was a fraction deeper embedded into my heart than Salinero," said Anky. "I grew up with Bonfire. He really was MY horse noone else was allowed to ride. Salinero was ridden by Sjef the first year. Also when I broke my leg, the year before Athens, Sjef trained him for eight months. Salinero was 99% my horse, Bonfire 110%. "
Priority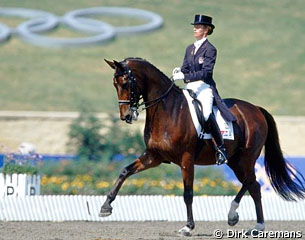 Van Grunsven retired from competition after riding Salinero in his third Olympic Games in 2012. Since then she has focused on training students, including her show jumping children.
"My children are my priority now," she said. "Everything around it is a nice bonus."
Photos © Dirk Caremans
Related Links
Anky van Grunsven's Bonfire Passed Away
Anky Van Grunsven Talks About Bonfire
Bye Bye Bonfire - Bonfire Retired at 2002 World Cup Final
Gestion Bonfire Retires (Again) at Indoor Brabant
Bonfire to Retire