Bits 'n Pieces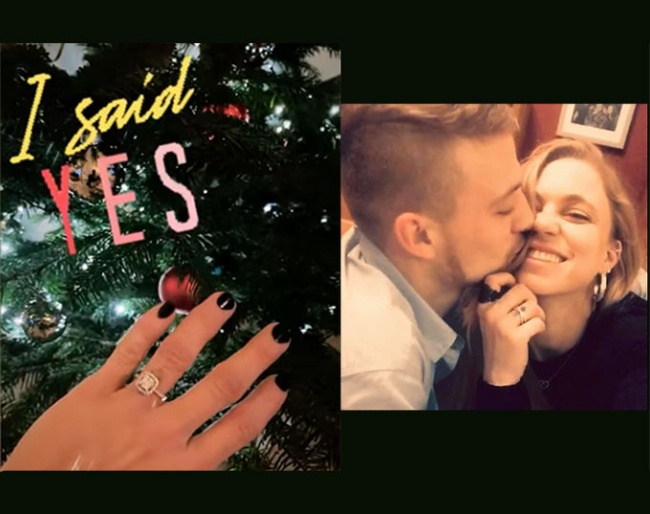 American professional dressage rider Brandi Roenick got engaged to her long-time, German partner Christoph Vonderhaar on New Year's Eve, 31 December 2022. Roenick is originally from San Diego, California, but has been riding and working in Germany for the past five years. She currently works as a dressage rider under Isabel Freese at Paul Schockemöhle's stallion station in Mühlen. The couple has been together since 2019. 
De Hoefslag reported that Kim Alting has been hired as an assistant rider for Dinja van Liere at the Uden based facility of Reesink Horses. Alting had been riding for Reesink at their Eibergen yard since March 2022. A spot had opened up to ride for Dinja in Uden with the departure of Kim de Vries and Alting accepted it. She had received the ride on Dark Rousseau and will soon present Vaderland and McLaren at the Oldenburg Althengstparade in Vechta.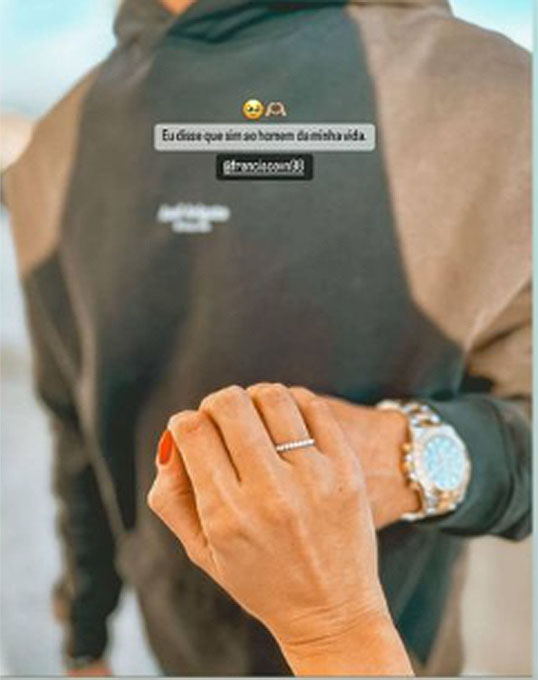 Portuguese Under 25 team rider Francisco Vila Nova got engaged to his girlfriend, Helena Gomes. The 24-year old Vila Nova proposed to his high school sweetheart of nine years and she said yes. Aboard Sir Saburo, Vila Nova has represented Portugal at the 2019 European Young Riders Championships and 2020 and 2021 European Under 25 Championships. Gomes is a school teacher by profession. Congratulations!
The 26-year old Brazilian dressage rider Yara do Amaral Fernandes has joined the riders team of Horse Campline, the company behind Olympic Lusitano stallions Escorial and Fogoso. Yara studied to become a vet but has decided to focus on a career in riding. She began her international dressage competition career in 2018 aboard her own Lusitano Dileto HI and has mainly competed at CDI's in Brazil as well as rode the qualifier for Pan Am Games 2019 in Buenos Aires.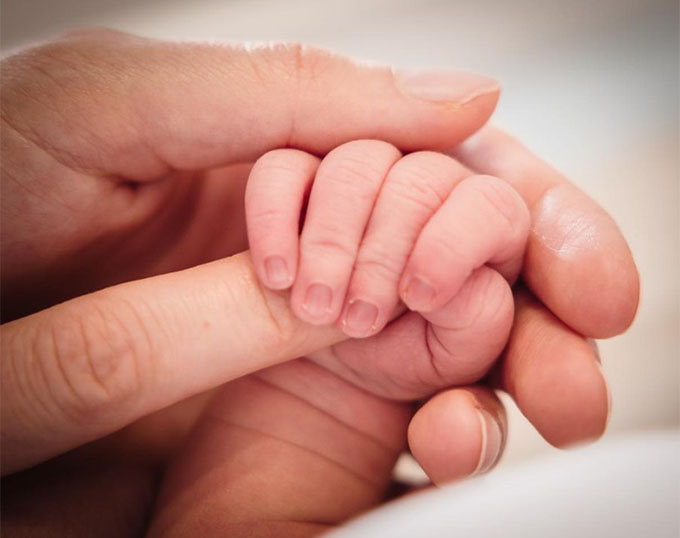 Former international youth rider Sanneke Rothenberger has given birth to her first child, a daughter named Amalia, on 8 January 2023.  The 30-year old Sanneke, who married husband Jan Schubert in September 2021, made a rare post on instagram stating "Jan and I are over the moon. On Sunday morning our dear Amalia came into the world, measuring 54 c and weighing 3820 grams. She has been keeping us on our toes ever since." After a long and illustrious medal winning career in the international youth classes from ponies to Under 25, Sanneke quit international competition sport in 2016. She last competed nationally in July 2020 and now works in the family real estate business.
French dressage rider Justine Ludot has joined Contern Dressage Center in Luxembourg as their young rider and will fill the gap left by Sarah van Daele, who is going on maternity leave. Justine joins Contern from Ferienhof Stücker in Germany. She has been competing in U25 at national level in France and at Junior and Young Riders levels internationally. The Contern dressage center is managed by Finnish Grand Prix rider Terhi Stegars.
British Grand Prix rider Amy Woodhead and her partner James Snape are engaged. Snape proposed to Amy on their New Year's holiday in Dubai and she said yes. The couple is already parents to baby girl Amelia Elizabeth-Ellen Snape, who is born on 30 September 2022. "Perfect end to an amazing new year in Dubai," Woodhead posted. "Starting 2023 engaged."
Horses.nl reported that Lisanne der Nederlanden has received the ride on the 14-year old KWPN licensed stallion Electron (by Ampere x Fidermark x Inspekteur). Bred and owned by Adri Zekveld and originally named Elton Sollenburg, the dark bay stallion was competed at small tour level by Fieke Houwen. The stallion recently recovered for "quite an injury" but is now top fit again and in training with Der Nederlanden.
The Dutch warmblood mare Filegra has moved barns and is now being trained by German Grand Prix rider Lena Waldmann. Bred by  J. Honcoop in The Netherlands, the chestnut Filegra has had a string of riders in her career so far. She was first competed as a youngster in Holland by Sanne Verzendaal before Gerdine Maree rode her to a 6th place in the 2015 Pavo Cup Finals. She then sold to Germany and was trained and competed by Holga Finken, Saskia Lieben-Seutter and Hendrik Lochthowe before owner Tabea Schroer rode her herself in 2019-2020. Then it was Eyal Zlatin's and Ann-Kathrin Lindner's turn. Now Filegra is with Lena Waldmann who made her show debut in the small tour last weekend.