Westfalian Auction News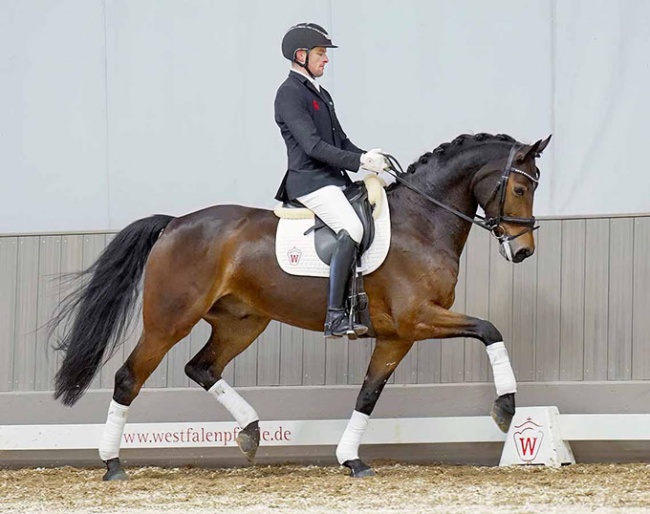 The Westphalian auction year 2023 will be opened by a promising lot of top-class riding horses and ponies. Around 50 future stars for the dressage ring and show jumping course are up for sale. The lot is completed by 30 youngsters for the highest demands. Your luck is only a mouse click away!
Winning Ponies and Horses
The Westphalian Winter Auction 2023 is opened by Romance Edition by Riptide. He was already victorious in elementary class dressage tests for young horses. His dam, Rocafina by Rock For Us, was highly successful in dressage, show jumping and eventing competitions. Romance Edition is a promising young talent for the upper dressage sport.
The lot of dressage horses is completed by three riding ponies. Among them the Bundeschampion of 2019 DSP Glückskeks. The son of Golden West/FS Champion de Luxe has been placed up to elementary class dressage competitions.
A daughter of Nixon van het Meulenhof/Limbus kicks of the lot of jumping candidates. Nouvella has been placed in show jumping competitions for young horses.
Auction Information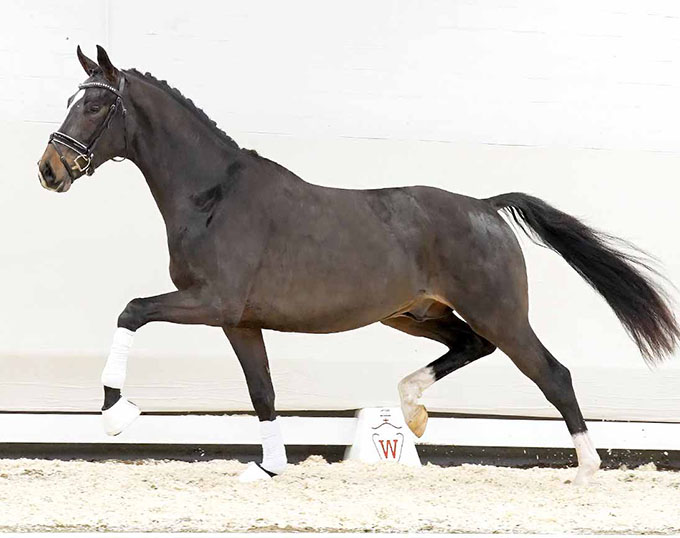 Photos and videos as well as x-rays and a veterinary examination protocol of the auction candidates are available at onlineauction.westfalenpferde.de.
Current training impressions are available for viewing. Bids can be placed on the auction platform starting at January 19.
The BidUp starts on January 22 at 2 pm.
Only one day later, the 30 three-year-old youngsters will be up for sale. The BidUp starts at 7.30 pm on January 23. Bids can also be placed as of January 19.
Whether you are a competitive rider, an ambitious amateur or a leisure time rider: With a four-legged partner from this winter auction, you will have a good start into the year 2023.