2022 PSI Auction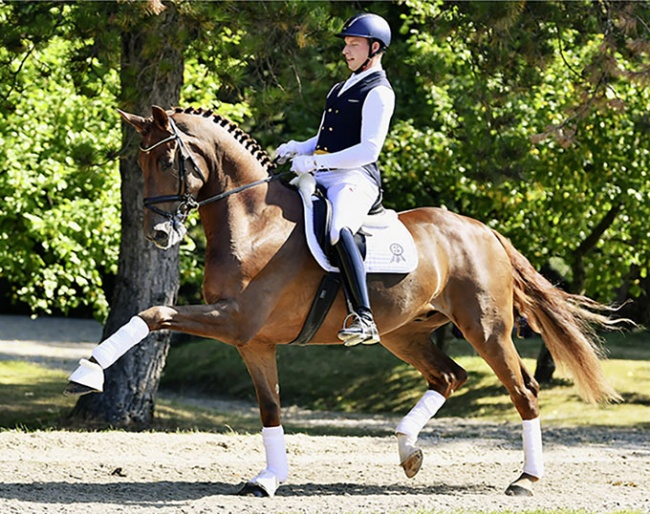 Crack open the champagne and celebrate the rapidly approaching new year with a fantastic new dressage horse at the 2022 Performance Sales International auction on 10 December 2022. Veuve Clicquot is catalog number 25 in the stunning auction collection. 
Traditionally PSI makes one of the absolute highlights in the collection on the last catalog number and Veuve Clicquot is no exception
Chin Chin with Veuve Cliquot
Veuve Clicquot is by Vitalis out of a dam by Fürst Heinrich x Weltmeyer x  Abajo xx.
This impressive liver chestnut moves with absolute self-carriage. This elegant, tall gelding is brimming with talent. His paces are clear in rhythm and steady as a metronome. This horse is a real international calibre horse for the big arena.
Veuve Clicquot is a real investment in the future.
"Dreams and emotions play a significant role in the search for the perfect equine partner," said François Kasselmann. "In the history of our auction we can look back on several success stories and successful matches between riders and horses. Don't be afraid to share your dreams with us, beecause together we can turn them into reality."
Schedule a Viewing Via Facetime
Any questions about any P.S.I. Auction horse or the Auction in general, our sales managers are always available to help and support you — face-to-face in Hagen or Ankum, or by phone, Facetime and all other digital means of communication.
The 2022 PSI auction will follow the same format as in 2021.  The auction on 10 December 2022 will start at 5 pm at the P.S.I. Auction Centre in Ankum. The first live presentation of the dressage horses will take place in Ankum from 6.00pm on 3 December 2022.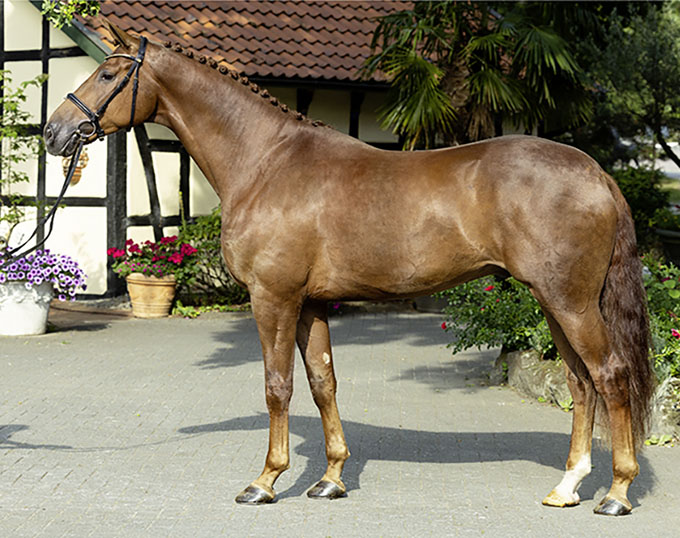 Of course all horses can be viewed and test ridden before that at their home, Hof Kasselmann in Hagen. 
Francois Kasselmann
Tel.: + 49 (0) 171 – 496 986 5
Email: f.kasselmann@psi-sporthorses.de
Ullrich Kasselmann
Tel.: +49 (0) 171 – 412 375 5
Email: Info@psi-sporthorses.de
Michael Holtgers
Tel.: + 49 (0) 171 – 621 027 5
Email: info@psi-sporthorses.de
Hartmut Lammers
Tel.: + 49 (0) 175 – 650 558 0
Email: info@psi-sporthorses.de
Ullrich Henschke
Tel.: + 49 (0) 171 – 704 047 7
Email: info@psi-sporthorses.de
Insa Hansen
+49 (0) 172 4556216  
Frederic Wandres
+49 (0) 171 338 76 87