Germany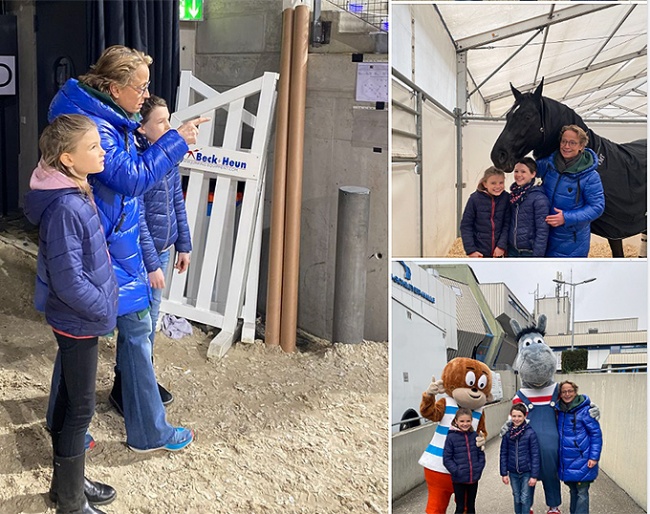 The 11-year old Leonie was diagnosed with leukemia a year ago. She made a wish and that was to meet her dressage idol, Isabell Werth. This wish came true last weekend at the 2022 CDI-W Stuttgart. 
Leonie from Gärtringen (GER) first came to the Stuttgart German Masters four years ago with her grandparents. There she got a hand-signed book from Isabell Werth and since then, Leonie has been Isabell's biggest fan.
Weihegold, Bella Rose, Quantaz - she knows each of her horses. When the sixth-grade student was diagnosed with leukemia in October 2021, she had to be strong. In difficult times, Leonie keeps held on the book with the signature of the most successful dressage rider of all time. Now, a year later, the fight against leukemia has been a success. And even more: her big wish was fulfilled!
The foundation Herzenswünsche e.V. and die German Masters in Stuttgart made sure that Leonie had the day of a lifetime, being shown the competition grounds and stable area by none other than Isabell Werth and meeting some horses in the stable. A dream come true.
Related Links
Klimke Clinches Spectacular Victory at 2022 CDI-W Stuttgart
The Leukemia & Lymphoma Society Announces the 2009 Equestrian of the Year