AES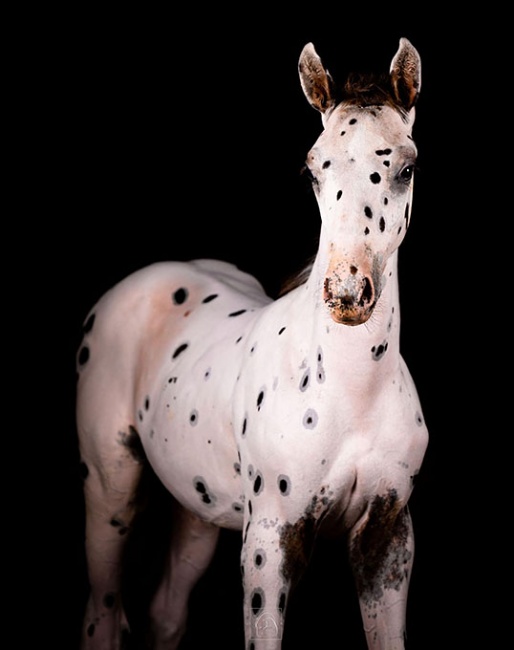 The 6-year old U.S. bred stallion Pax Asgard af Pegasus has become the first North American Knabstrupper to be fully approved and licensed for the Anglo European Studbook (AES).
His approval and licensing opens up additional registration options for horse owners who want to bring colour to their breeding programme, yet register their offspring in more traditional warmblood books."
Pax Asgard af Pegasus
Owned by Renée and Allen Tucci of Murder Hollow Farm,  Pax Asgard af Pegasus is by Pegasus Vom Niehaus-Hof out of Firefly De Bec (by Ambrosius af Asgard x Java Gold).
He is bred at Sanchez stables in Utah, where the Tucci couple bought him as a 2-year old.
Pax is homozygous LP and PATN1, which means he will only produce leopard or near leopard foals when bred to a solid mare. In addition to AES, he has been approved with the Westfalen Knabstrupper book, and brings something different for sport horse lovers.
Excellent Cross with Dressage Horses
In 2021 Pax competed in the Get of Sire class at the renowned Dressage at Devon Breed show earning a bronze with a collective mark of 77.15 points behind serial winner, KWPN sire Sir Sinclair, and the Oldenburg stallion Davos CF. With his well-built, remarkably coloured and athletic foals, he beat out several traditional warmblood stallions.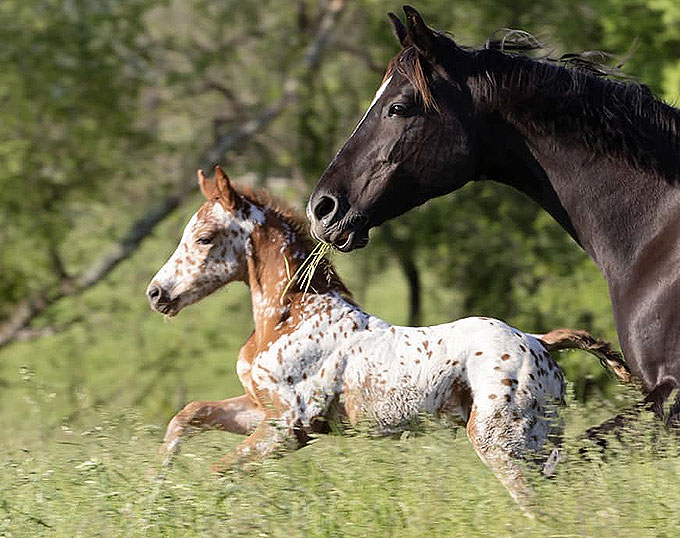 This year the Tucci's brought four of Pax' offspring to the Devon Breed show for the IBC Knabstrupper class. Renee particularly likes crossing her stallion to dressage bred mares and is reaping the fruits of her ingenious outcross. Huntress MHF (by Pax Asgard af Pegasus x Negro) and Constellation MHF (by Pax Asgard af Pegasus x Donarweiss GGF) tied for first place in Devon.
"The rest of the Murder Hollow horses scored incredibly close, which is the goal of our program, to produce a consistent high quality type," she said. 
Marentine MHF (by Pax Asgard af Pegasus x Florencio) and Notorious MHF Pax Asgard af Pegasus x Scuderia) were just a fraction in points behind the two winning foals.
"It has been an absolute pleasure getting this breed in front of the eyes of an international audience and proving the immense versatility our stallion is capable of," Renee added.
Winter in Florida, Book is Open for 2023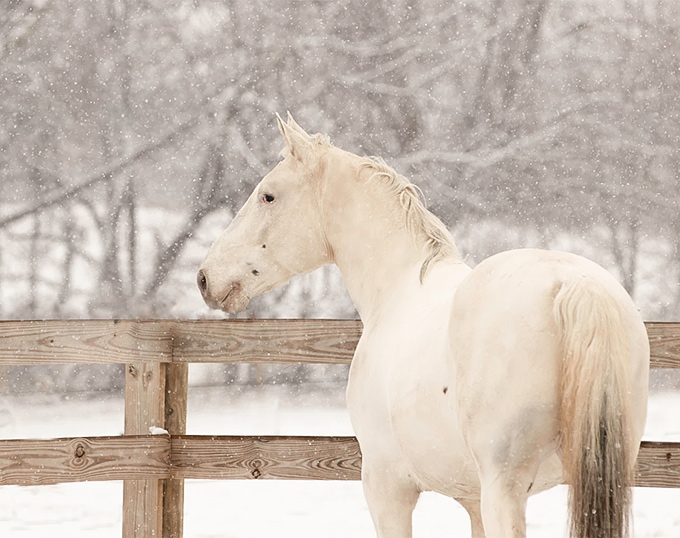 Pax is proven his versatility in Florida at the moment, where he is competing in show jumping at the Winter Equestrian Festival and in Ocala under Isaac Leffkowitz. 
"Up until this year Pax has focused solely on his ridden and driven dressage," Renee Tucci said about the sport career of her stallion. "The breed is well known for their versatility and incredible temperament with successful horses in international competitions at Olympic & World Championship levels in Para Dressage."
Pax will be standing at Equine Reproduction/Avalon Equine with Kathy St Martin & Jos Mottershead for the 2023 breeding season.  Pax is booking now for fresh or frozen for the 2023 breeding season. Frozen semen is available for Australia, New Zealand and Europe.
"Pax has produced an exceptional number of premium foals. We are universally hearing praise from breeders on the outstanding type and temperament of their Pax offspring," Renee explained. "From dressage to jumping to driving to skijoring. Pax foals are slowly making their way into various disciplines. It proves that he produces quality and not just colour."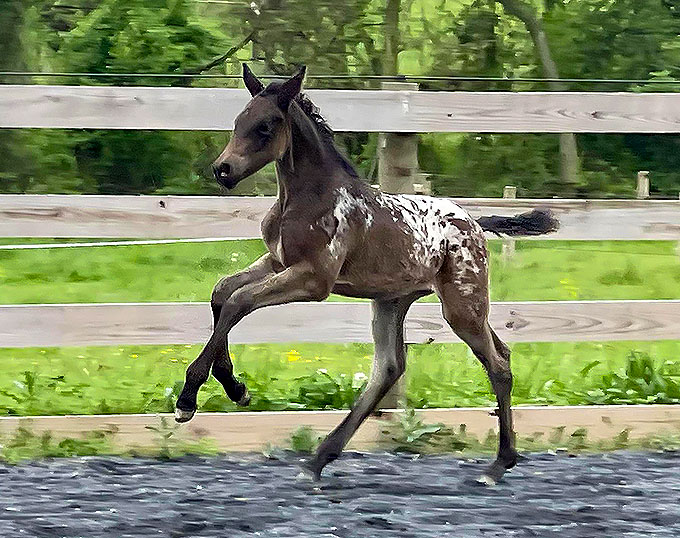 Fresh and frozen semen is available in North America and frozen semen is available in Australia, New Zealand and Europe. 
Discover Pax Asgard af Pegasus at Murder Hollow Farm at www.murderhollow.com or contact owner Renee Tucci at renee@murderhollow.com
Photos © Conklin photography - ES Equine Photography - private
Related Links
Pax Asgard af Pegasus Third in Get of Sire Class at 2021 Devon Breed Show