Oldenburg Auctions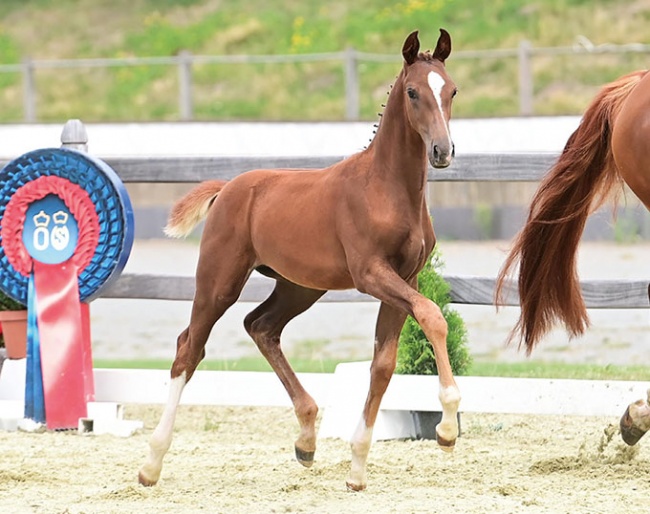 Tomorrow is the day: On Saturday, 1 October, the 97th Fall Elite Auction at the Oldenburg Horse Centre in Vechta will offer its young stars of tomorrow. First-class elite foals with world champion pedigrees as well as dressage and show jumping horses will shine in Vechta. Experience a fascinating afternoon.
At 12.00 noon, the 30 quality elite foals from the collection will be shown in their final presentation.
If you are unable to visit the Oldenburg Horse Centre Vechta in person, a livestream of the presentation of the elite foals is available on Clipmyhorse at https://www.clipmyhorse.tv/de_DE/events/9788/97-herbst-elite-auktion-mit-28-elite-fohlenauktion.
The auction with its exciting bidding duels starts at 3.00 pm. All interested guests are cordially invited to experience the exciting Fall Elite Auction at the Oldenburg Horse Centre in Vechta.
World Champion Heritage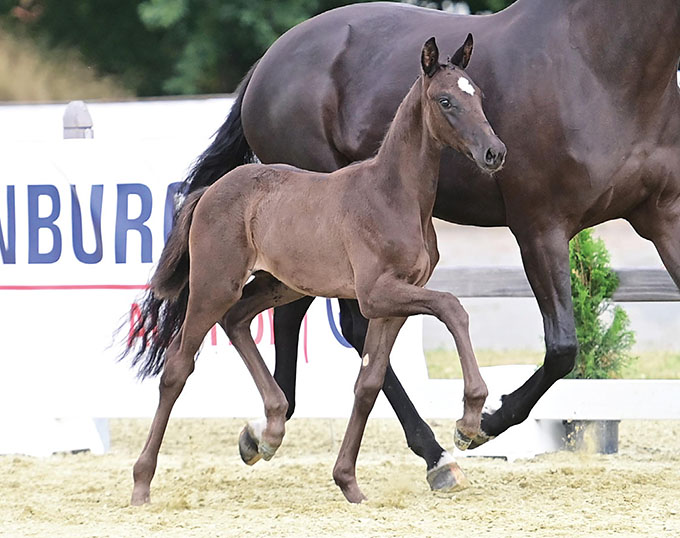 World Champion Zucchero OLD is doing the honours:  Final Touch by Fidertanz - De Niro - Fürst Romancier.
Granddam Farley Beach is the sister of the licensed Zucchero OLD by Zonik, the 2019 World Champion of young dressage horses and German Champion 2018 with Frederic Wandres in the saddle.
World Champion Global Player OLD puts an exclamation mark: Graceful by Global Player - San Amour I - Latimer.
Dam Soiree d'Eté adorned the Brillantring in Rastede and was victorious in medium level dressage tests for young horses. She is also a full sister to Soiree d`Amour OLD/Grand Prix winner with Kira Wulferding.
An overview of the entire collection you will find here: 
You have the possibility to bid on your favourite live on site, online at www.oldenburger-auction.com or on the phone.
Consulting and customer service:
Auction Director:
Roland Metz: +49 171 4364651 or metz.roland@oldenburger-pferde.com
Dressage horses:
Thomas Rhinow: +49(0)172-9748487 or rhinow.thomas@oldenburger-pferde.com
Daniel Pophanken: +49(0)175-2930926 or pophanken.daniel@oldenburger-pferde.com