U.S.A.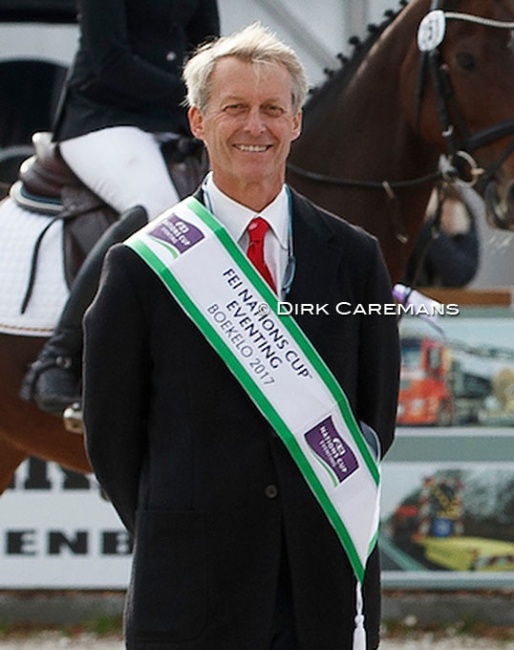 US Equestrian (USEF) announced the appointment of Graeme Thom as Director of FEI/High-Performance Sport Programs and David O'Connor as the new USEF Chief of Sport.
Both Thom and O' Connor have previously served as technical staff members for the Canadian equestrian federation; Thom as chair of Canada's High Performance Committee and as Canadian chef d'equipe until 2014, while O'Connor  served as International Technical Advisor to the Canadian national eventing team between 2006 and 2013.
Thom USEF Director of FEI/High-Performance Sport Programs
Thom will take up his new position beginning October 3, 2022. This start date will allow for a smooth and collaborative transition as Will Connell remains with USEF through 25 November 2022.
Thom has worked in the financial industry, rode to the CCI3* level in Eventing, and was shortlisted for the Canadian Eventing Team. He served as chair of the Canadian High-Performance Committee and has served as a Chef d'Equipe for either Canada or New Zealand for the past 15 years at major championships such as the 2007 Pan American Games, 2008 Olympic Games, 2010 Alltech FEI World Equestrian Games, 2011 Pan American Games, and the 2021 Olympic Games.
Thom's responsibilities will be primarily sport operations focused. By supervising the activities of the Managing Directors and Directors for each international discipline recognized by the FEI, Thom will be responsible for developing and implementing the Strategic High-Performance plan and programs and overall administration of all aspects of sport programming and pathways for those FEI disciplines. Thom will serve as the staff liaison to the USEF International Disciplines Council and the Athlete Advisory Committee. Additionally, he will fill the role of Chef de Mission at the World Equestrian Games, Pan American Games, and Olympic Games and is the primary sport contact to the United States Olympic & Paralympic Committee (USOPC) and the International Equestrian Federation (FEI).
"I am very appreciative of being offered this exciting role," said Thom. "I have some extremely large shoes to fill with Will's departure. He is legendary in his role as a Chef de Mission and High-Performance Director. It was a fitting testimonial that he was able to share in the USA successes at the recent World Championships. I will do my best to move up the curve as quickly as possible and hope my ten-plus years as a Chef D'Equipe in Eventing will act as a springboard for continued success in the future across all FEI disciplines. I look forward to meeting the staff and Team personnel very soon and am very eager to join the USEF organization."
David O'Connor, New USEF Chief of Sport
David O'Connor will step into the newly created position of Chief of Sport beginning 3c October  2022.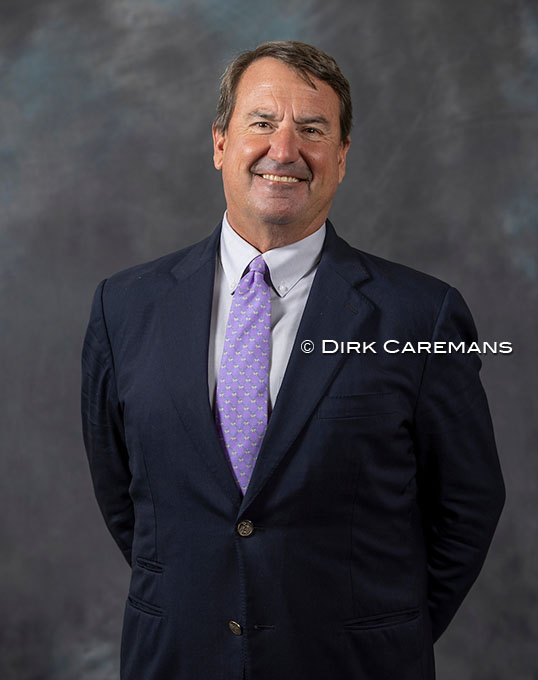 O'Connor, a decorated Olympian, is no stranger to US Equestrian, having earned individual gold and team bronze medals in Eventing at the 2000 Sydney Summer Olympics and a team silver medal at the 1996 Atlanta Summer Olympics. Additionally, David served as the USEF President from 2004 to 2012 and currently serves on the FEI Board of Directors. In 2021, he was presented with the USOPC's General Douglas MacArthur Exemplary Service Award in recognition of his continued service and commitment to equestrian sports within the Olympic and Paralympic movements.
O'Connor's responsibilities will be primarily strategically focused. He will be responsible for working with the Executive Team regarding overall international and national sport support of the USEF Strategic Plan and its initiatives, sport integrity, education, and equine and human safety and welfare. Additionally, he will provide oversight of the international and national sport operations, ensuring that the Sport Department's short-term and long-term strategic plans align with USEF's priorities, and he will focus on strengthening relationships with stakeholder groups such as the USOPC, FEI and USEF's Recognized Affiliates.
"I very much look forward to the opportunities afforded by this new role within the USEF," stated O'Connor. "The chance to perform a 365-degree view of equestrian sport from a national and a global perspective and share strategies to ensure safety, welfare, and enjoyment while growing the sport across all breeds and disciplines will be an exciting prospect. My passion has always been horses and promoting equestrian sport both within and outside of our equine community is a very important mission, both personally and for the USEF as a whole."
Photos © Dirk Caremans
Related Links
UK Sport Funding Secures 21.7 Million Pounds for Equestrianism 2013-2017
Tryon Laying Good Foundations for 2018 World Equestrian Games
Chrystine Tauber Elected USEF President
Controversy and Calls to Action at the 2012 World Horse Welfare Conference
Eventing: David O' Connor Wins Individual Gold