Performance Plus Online Auction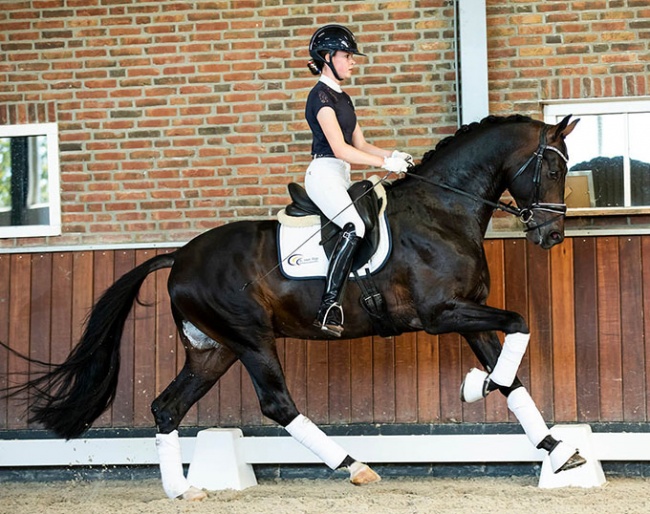 Stal Wetzelaer, MT Stables and Reesink Horses have carefully selected fifteen young, high-quality dressage horses for the seventh edition of the Performance Plus Online Auction. The collection consists of talented dressage horses. This edition also two broodmares have been added to the collection.
The auction opens on Friday, August 26 at 12:00 PM and ends on Monday, August 29 at 8:00 PM.
Approved stallion
Lot 3 Don Maddock (by Dettori) was approved by the NRPS with high marks and invited for the KWPN performance test. His dam is a descendant of Krack C and is also the dam of the KWPN approved Lord Romantic. In addition, many good sport horses and the Denmark-approved stallion Jambeau come from this dam line.
National championship mares
Lot 1 the striking Jerveaux daughter O'Cynola M was one of the trendsetters of the last national mare inspection. She won the bronze medal here with 85 points for her trot and 90 points for the canter! Many sport horses come from her direct dam line, including the approved stallion Lloyd.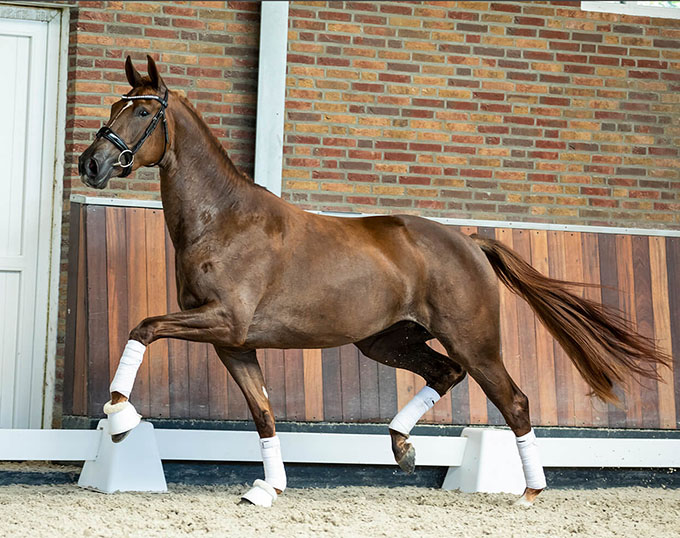 Lot 7 Lexia-A (by Franklin) was also invited as a three-year-old for the National championship with, among other things, 85 points for her trot. She is currently in foal to the famous Glock's Toto Jr.
World Champion Glamourdale
Lot 2 Okan K is a descendant of Glamourdale, who recently became world champion twice in a fantastic way in the Grand Prix Special and the Kur to Music! Okan just might follow in his footsteps with his fantastic moves and character!
Curious which young quality horses are being auctioned? View the entire collection on the website: https://pplus.auction/
Of course all horses are radiologically and clinically inspected, this information can all be requested via the website.
Interested in one of the horses? Of course it is possible to watch the horses and try the mounted horses. Need more information or videos? That's no problem! You can contact: +31 628140077 or info@pplus.auction