Danish Warmblood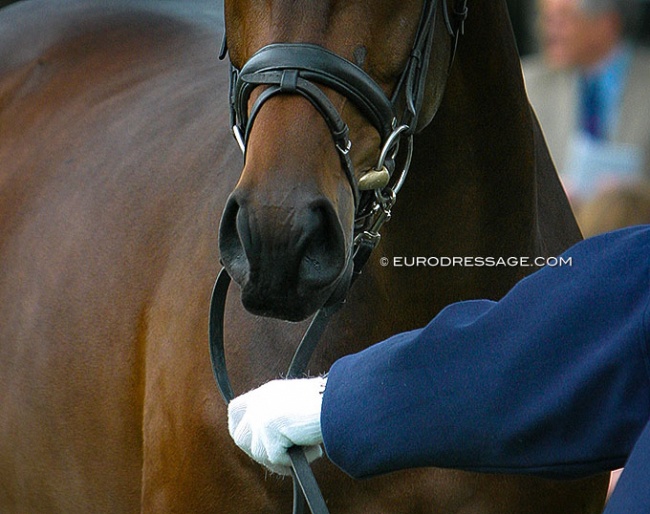 The disciplinary committee of the Danish Warmblood society has suspended a handler for a one-month period after he was found spraying deodorant in and around a mare's nose at a DWB Mare Show.
Jan Pedersen, president of the Danish warmblood society, signed the statement posted on the DWB website on 2 August 2022. It read:
The Danish Warmblood Disciplinary Committee has just dealt with a case where a muster at one of the association's mare trials in connection with the presentation of a mare sprayed her in and around the nose with a deodorant spray.
The Danish Riding Association's veterinary consultant has no doubt that it is a question of inflicting physical discomfort and pain, and that the act is against the Animal Welfare Act.
On that basis, the Disciplinary Committee has decided to exclude the muster from participating actively in Dansk Varmblod's events for one month from today.
The handler is unnamed in the official statement. The incident happened at a regional Danish Warmblood Mare Show before the national championships in Herning.
Deodorant is sprayed in the nose to allegedly make horses "more expressive" during the presentation.
More Danish Warmblood Breeding News on Eurodressage