France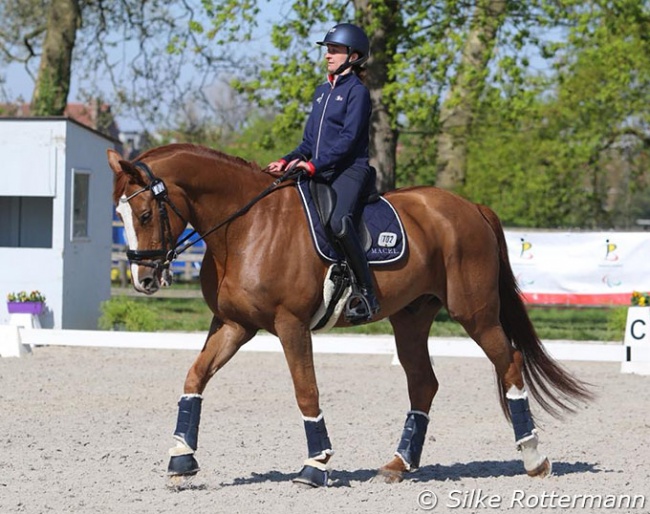 The French equestrian federation has announced the team that will represent France at the 2022 World Para Dressage Championships in Herning, Denmark on 6 - 14 August 2022.
The French para riders will be captained by chef d'equipe Fanny Delaval.
"We had a good training and selection camp in Saumur in July. This gave up the ability to select the team for the Worlds," said Delaval. "We chose four combinations according to different criteria based on the two tests performed in the training camp, the progress they made in the freestyle, and the vet check as well as the current form of the horses. We also looked at the involvement and commitment during the season and at CPEDI's, the involvement of the personal trainers, the relationships with the federation and staff as well as the team spirit and mental preparation."
The French para team includes:
 Anne-Frédérique Royon on Quaterboy LH, owned by the rider and Bertrand Courtin - Grade I
School rider : Bertrand Courtin
Groom : Bertrand Courtin
Céline Gerny on Rhapsody, owned by l'Institut français du cheval et de l'équitation - Grade II
School rider : Nadèje Bourdon
Groom : Geoffray Podsiedlik
Chiara Zenati on Swing Royal, owned by L'Institut français du cheval et de l'équitation - Grade III
School rider : Sébastien Goyheneix
Groom : Geoffray Podsiedlik
Vladimir Vinchon on Fidertanz for Rosi, owned by the rider and Maud Vinchon - Grade IV
Groom : Véronique Margrin
Photo © Silke Rottermann
Related Link
Eurodressage Coverage of the 2022 World Para Dressage Championships