Mount St. John Online Auction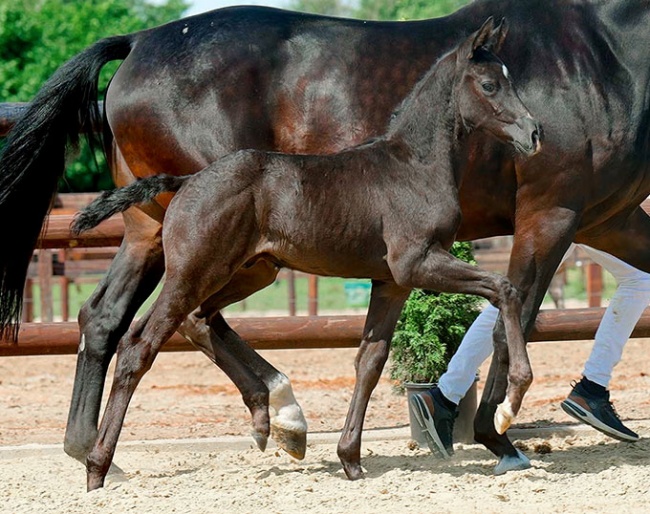 Mount St John (MSJ) Stud currently has a very strong collection of colts and fillies available, in its second online dressage foal auction, with live bidding now and final bid up starting 7.30pm Saturday 2 July 2022. 
This year for the first time, half of the MSJ foals have been born at the stud in Yorkshire, UK, and the other half in NW Germany, on the Dutch border. 
MSJ is renowned for its world class damlines, focusing on sport, with mares that in their own right have matched or surpassed many stallion profiles.
MSJ pride themselves on owning and breeding the whole auction collection, with the unique advantage of being able to speak directly to the breeder, owner of all the foals if desired prior to bidding, to help select the right one for your needs.
Favourites of the Collection
Favourites of the collection, already part way through bidding, include;
MSJ Bingo, from International GP horses on both sides of the family.
MSJ Gangnam Style, a Glamourdale x De Niro, then Freestyle super mover & model
MSJ Suave, a stunner by Secret, out of a Totilas' half sister to the amazing sire Glock's Johnson.
MSJ Breakdancer, combines the breeding of two of the worlds most iconic horses with Totilas and Freestyle.
MSJ Total Diamond is a spectacular filly, with limitless possibilities from a champion stallion and world championship line.   
MSJ Be Uthopia is an exceptional filly, who is out of the full sister to the legendary stallion Vivaldi.
Click here for more information or to see the full collection…
Or to contact Emma Blundell (MD of MSJ) directly on email enquiries@mountstjohnequestrian.co.uk or via Instagram mountstjohn_emma
Tips for Buying in an Auction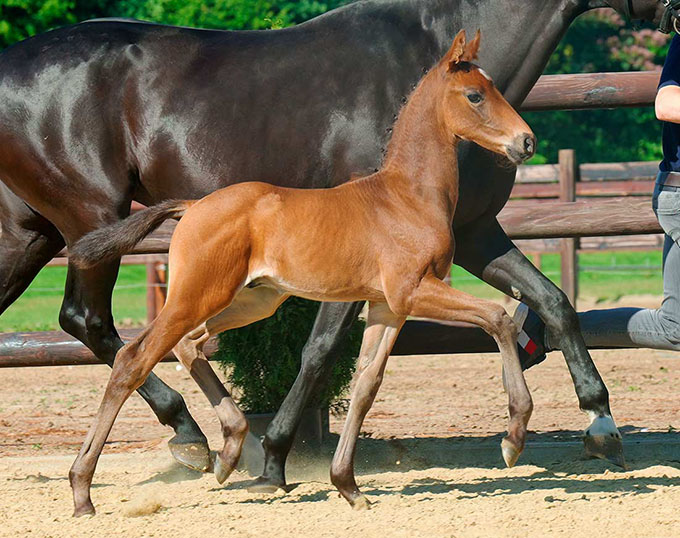 Top tips for buying in auction:
Review the videos, relatives, pedigree & sporting family history
Check out the T&C's, veterinary documents & insurance cover
Understand the purchase/ import tax to your country
Don't leave your registration or bids until the last minute & ensure you have good internet cover
Know your limit & if needed make use of the maximum bid option if you think you could get carried away, or aren't available to bid during the bid up time
Contact the seller to discuss the best options for your needs, but not at the last minute when phone lines maybe too busy to reach someone
Plan where you would like the foal or youngster to go after a successful purchase, & when the collection date should be