German Sport Horse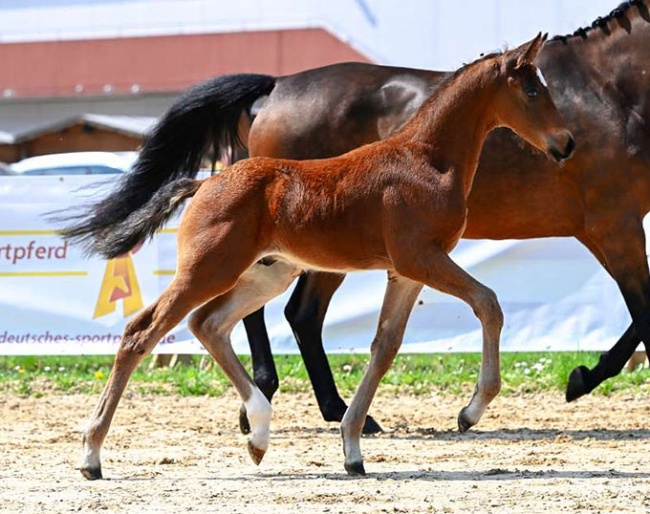 The show jumper colt Viva Special was the price highlight of the hybrid auction the DSP breeding society organized at the regional show jumping show in Viernheim on Saturday evening 18 June 2022. 
The colt Viva Special (by Vingino x I'm Special de Muze) sold for 13,000 euro.
The most expensive dressage bred foal was Real Good (by Rotspon x Zalando). Bred by Richard Schindele, the colt sold for 10,000 euro. 
Beata Kusterer's filly Violett Purpleplum (by Valverde x Fiorano) found a new owner for 9,25à euro, while Valdez (by Va'Pensiero x Grey Flanell), bred by Günther Hahn and Marlies Schleicher, sold for 9,000 euro. 
Firefly (by Furst Toto x Dr. Watson) also sold for 9,000 euro. She is bred by Heike Kröckel.
Twenty-seven foals were on offer and they achieved an average price of 7,972 euro.