2022 Aachen Dressage Days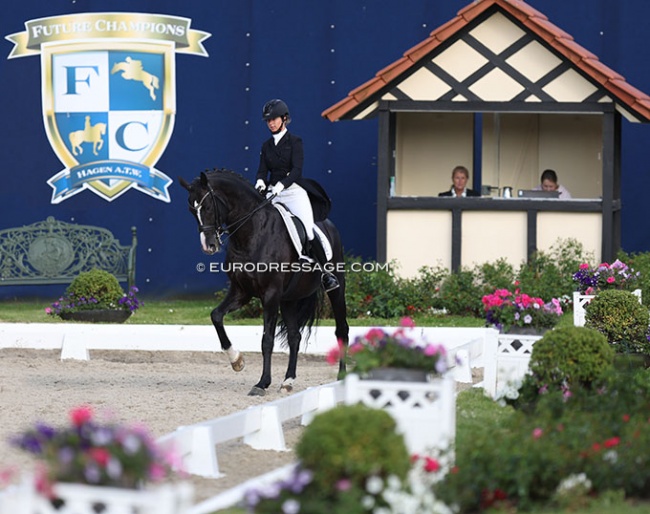 The 2022 Aachen Dressage Days were blessed with gorgeous early summer weather and a starters' field reflecting a mini Olympics. Set in the floral garden at Hof Kasselmann in Hagen, this two-day CDI ran on the atypical show days of Monday and Tuesday 13 - 14 June 2022, but there was nothing weird about it. 
The Aachen Dressage Days were hosted by Renate and Franz-Josef Dahmen of the Aachener Dressurverein (ADV). They first staged a highly successful CDI series in 2018 at the holy show grounds in Aachen, hence the show name. However for 2022 the colourful couple were told to look for a new venue as the CHIO said "nyet" to outside organizers renting their facility for a mini format CDI. They found a second home in Hagen.
There was nothing "mini" about the 2022 Aachen Dressage Days. With a Grand Prix starters field of 42 combinations, no less than 25 flags were  represented and several top riders and big names were there to add glamour to the line-up.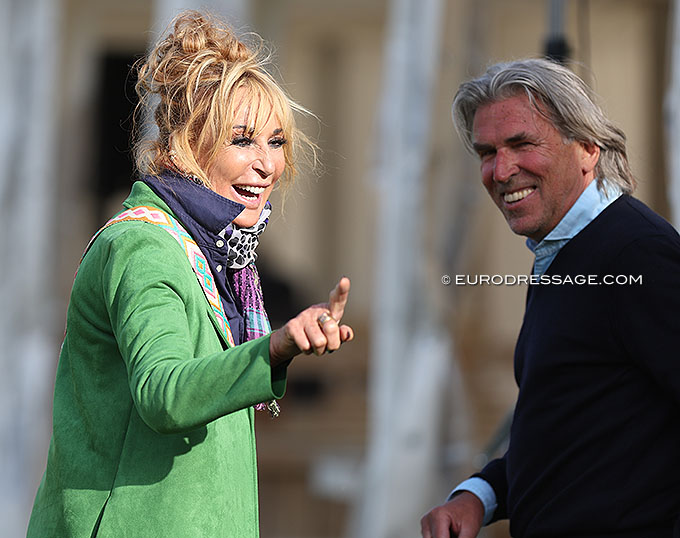 The show was an important location to achieve final MER scores leading up the 2022 World Championships dressage in Herning and the going got tough, not only for the elite, but also for the little ones fighting their hearts out for a 66% score. 
Despite a few brief rain showers, this CDI took place in the best weather conditions and brought smiles to everyone's faces. Aside from the Grand Prix class, there were an international small tour, medium tour and two national M and S-level classes. 
Here is a photo report of those classes and some ringside action. 
Text and Photos © Astrid Appels  - NO REPRODUCTION ALLOWED
Eurodressage photographed all riders competing at the 2022 Aachen Dressage Days. If you are interested in our photos for social media or prints, email us.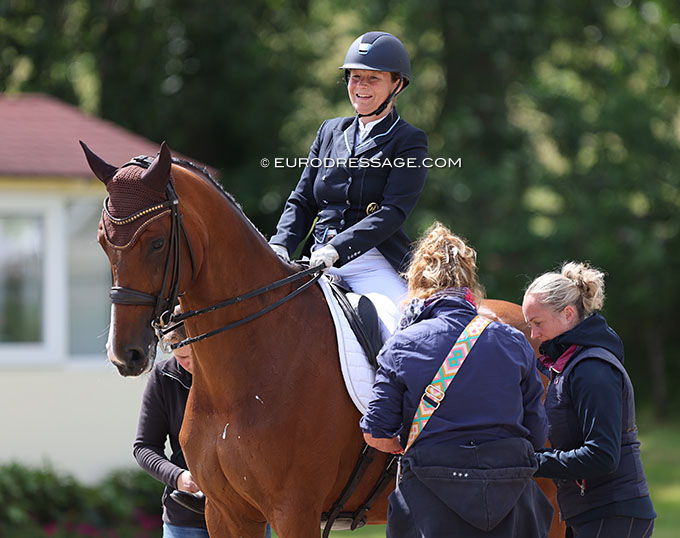 Related Links
Scores: 2022 Aachen Dressage Days
Helgstrand Leads Danish Charge in 2022 Aachen Dressage Days Grand Prix in Hagen
Next Round of 2022 Aachen Dressage Days on 12 - 13 June with 21 Nations Represented
Freese and Tomlinson Win Big Tour at First CDI of 2022 Aachen Dressage Days