France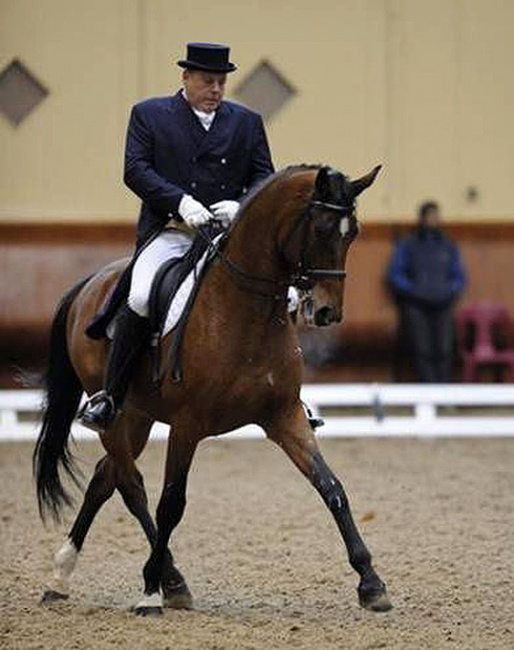 Retired international French dressage rider and trainer Michel Mouré has passed away at his home in Ericeira, Portugal. He was 72 years old. 
Competition Rider
Born on 9 May 1950, Mouré held a degree in Law at the University of Angers. He left the field of law to dedicate his life to horses in 1971.
Mouré began his professional equestrian career in the 1971, competing in all three Olympic disciplines before settling for dressage. 
His career highlight when he was long-listed for the 1988 Olympic Games in Seoul, but chef d'equipe Christin Carde selected Otto-Crepin, D'Esme and Limousin for the team. 
His most important competition horses were Billou d'Incoville (by Espoir du Scion x Bill de Varfeuil), Ronald, Wellensteyn Creed  (by Wolkentanz x Bolero), and Sultan (by Gribaldi x Aktion).
In 2012 he finished seventh at the French Grand Prix Championships (after placing 8th in 2010 and 10th in 2011). He ended his sport career in the saddle in November of 2012 with his final ride at the national show in Saint Lô. 
Haras du Loing
In the 1990s Mouré founded his equestrian centre Haras de Loing in the town of Montigny-sur-Loing, France, and focused on the training and sales of dressage horses. 
No less than 22 horses, sold by Haras du Loing, are FEI registered; the majority of them were born between 2001 and 2008. Du Loing's most well know dressage horses are World Champion du Loing (Pauline Roth), Sultan du Loing (Flora Benshila), Robin's du Loing (Sarah Casanova), Don Karon du Loing (Cecile Merglen), and Gershwin du Loing (Nora Dal). 
Trainer
He also founded the French Dressage Trainers Club and was president of the dressage committee for the Ile de France Regional Equestrian Federation. 
He coached students such as Jean Philippe Siat (on Tarsky van de Zuuthoeve) and Barbara Clement Klinger, as well as Marie Maillard, Remy Bourgeret, and Sandrine Page amongst others.
Sad Passing
Mouré spent his retirement in his holiday home in Ericeira, Portugal. He had just turned 72 on 9 May. 
Dressprod reported Mouré's untimely passing.
Related Links
Jessica Michel Wins 2012 French Grand Prix Championships
Arnaud Serre Renews Title at 2011 French Dressage Championships
Arnaud Serre Captures 2010 French Grand Prix Title on Corellou's Helio II