The Netherlands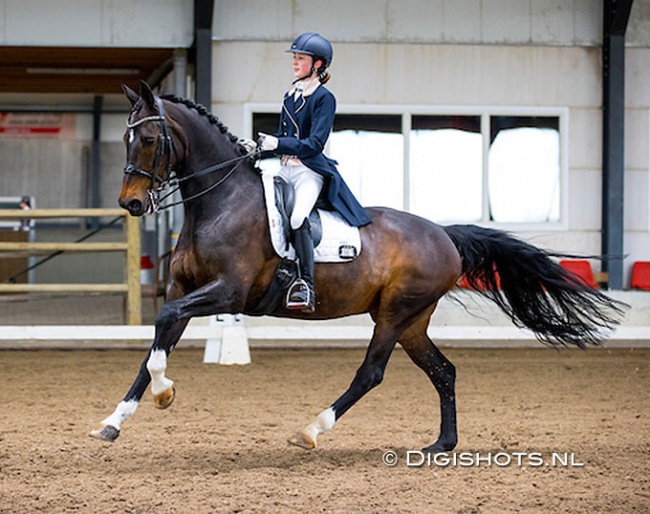 Dutch junior rider Daphne van Iwaarden has set a new Dutch record as the youngest Grand Prix rider of The Netherlands when she rode down the centerline on Sunday 15 May 2022. 
Horses.nl reported that Van Iwaarden is 15 years and 4 months old and took over the record from Dutch young riders' team member Thalia Rockx, who was 15 years old and 10 months when she did her first Grand Prix on her father's Verdi de la Fazenda.
Before Thalia it were Jeanine Nieuwenhuis and Diederik van Silfhout who held the record as the youngest GP riders in the country.
Van Iwaarden piloted her mother Bianca Gorter's home bred Dutch warmblood mare Zonnaleone (by Hexagon's Louisville) through her first Grand Prix test at the regional show in Soest and scored 60,87%. She trains with Thamar Zweistra. 
Daphne rode her first small tour test at age 13.
Photo © Digishots
Related Links
Thalia Rockx Youngest GP Rider of The Netherlands