Denmark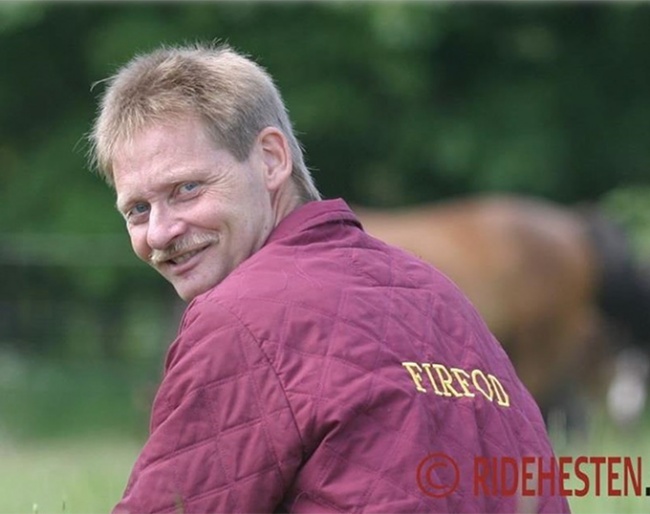 Morten Plenborg, renowned Danish warmblood horse breeder and stallion owner at stud farm Firfod, has passed away. Plenborg succumbed to cancer despite a brave battle after a long period of illness. 
Stutteri Firfod
Plenborg was one of Denmark's leading breeders, especially celebrating his biggest successes in the 1990s. With his wife Inger Marie "Pixie" Petersen he ran Stutteri Firfod in Lolland, Denmark, and was highly decorated with his mares and stallions. 
Morten had a heart for Trakehner horses and they infused his lines over the years, both pure bred and cross bred.  He bred the gold medal mare Zawanne Firfod (by Schwadroneur), as well as the licensed stallions Zardin Firfod (by Gribaldi), Angrib Firfod (by Gribaldi), Zalmiac Firfod (by Michellino) and Adrenalin Firfod (by Skovens Rafael). 
Firfod was the nursery for numerous international sport horses, including Grand Prix horses Angrib Firfod (Joachim Thomson), Adrenalin Firfod (Helene Melsen), Alskenz Firfod (Caroline Elsner), and the Louisdor Cup winner L'Arbuste (Senta Kirchhoff). He also bred numerous international FEI horses Allyouneediz (Julia Szymanska), Zeilinger Firfod (Anne Marie Bork Eppers), and Zoom In Firfod (Nana Gajhede)
Full of Care
Stutteri Firfod announced the passing of Morten on their website:
"It is with great sadness that we must announce that Morten, after a long illness, has found peace. Morten was a distinctive personality with many facets, he was generous, full of care for other people, especially the weak and crooked, and he was a beloved father and partner. Morten dedicated his life to working with horses. And many will remember him for his great passion and love for horse breeding; for Morten's constant and tireless work to make the dream a reality.
And Morten's dreams came true; both his own boy's dream, the vision of having a large stud, built by his own breeding material through generations of horses, as well as the dream of the countless people who over the years benefit from the benefits of his pursuit - Firfod horses."
He leaves behind his dearests: wife Pixie, and Svante, Snorre and Jens.  His funeral will take place on 20 May in Sakskøbing. 
Source: Ridehesten
Related Links
Adrenalin Firfod, Dressage High Scorer of 2013 Danish Winter 35-day Stallion Performance Testing
Hufflepuff Firfod, Junior Hopeful for Cornelia Munch Sinding
Zardin Firfod in Training with Joachim Thomsen
Kirchhoff and L'Arbuste Win Louisdor Cup Qualifier at 2019 CDI Hagen