2022 CDI-W Mariakalnok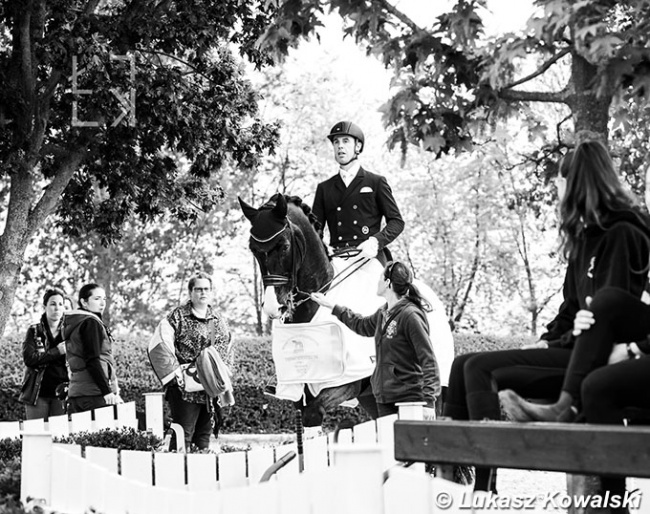 After an almost one year break from international competition, Benjamin Werndl and Daily Mirror resurged to win the World Cup qualifier at the 2022 CDI-W Mariakalnok on 5 - 7 May 2022. 
The international in Mariakalnok was first staged in 2016, shouldered by the Ács József Lovasklub and Dressurzentrum Kft. The goal of the show has always been to provide a stage for Hungarian dressage riders to compete against the best of Europe on home turf. 
Werndl and Daily Mirror are Back
Werndl was forced to give Flora Keller's now 18-year old Westfalian gelding Daily Mirror (by Damon Hill x Florestan) some time off due to an injury after their last start at the German Olympic team selection trial in Kronberg in June 2021. Eleven months later they rode back down the centerline in Mariakalnok and bested a modest field of just five competitors. 
Werndl won the Short Grand Prix with 72.974% and the kur to music  with 79.200%. Hungarian Csaba Szokola twice followed in the distance aboard the 14-year old Hungarian bred grey Enying (by Balou de Rouet x Acorn). They posted 65.184% and 71.795%. 
"I'm mega happy with our come back to the arena," Werndl took to Instagram. "Ken was really lovely to ride and I believe he really enjoyed it. Me and my team definitely did. This horse is truly something special. I'm grateful to Ken for another World cup victory. Our journey continues a bit more."
Losonczy On Top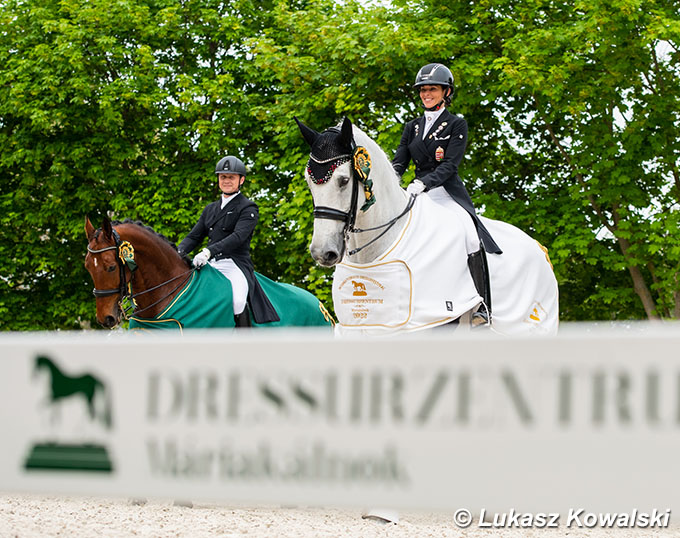 The second big tour division featured 8 combinations and became a home side victory for show host Aniko Losonczy with the 14-year old KWPN gelding Dior S (by Spielberg x Florestan). The pair has been on a spring roll since competing at the 2021 European Championships in Hagen. They kicked off this year's season in Doha, followed by Ornago and Mariakalnok, where they scored a double victory with 68.065% in the Grand Prix and 72.210% in the Kur. 
"It was the first time in seven years of staging the CDI Mariakalnok that a Hungarian Grand Prix rider landed on top," said Losonczy proudly. Aniko is closely involved with the organisation of dressage sport in her country also being a member of the executive board of the Hungarian Equestrian Federation. 
The Grand Prix Special was won by Jill Hollweg-De Ridder with the 16-year old Rhinelander mare Whitney (by Wolkensturmer x Fortissimo). After a third place in the Grand Prix with 67.565%, the won the Special on 69.830%. Martin Pfeiffer and Lisa Heimes' 12-year old Riccio (by Rock Forever x Argentinus) were second in the Grand Prix with 67.913% and second in the Special with  68.830%.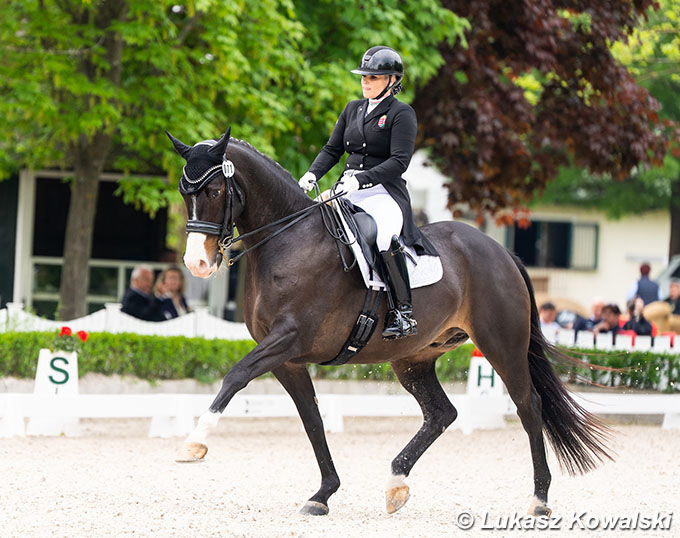 The 2022 CDI Mariakalnok was also the come back show for Hungarian duo Anita Schmidt and Limitless (by Larimar x Conteur), who also had a one-year break. The 2019 Hungarian champion and 2019 European Champion team pair scored 66.739% in the Grand Prix and 66.745% in the Special and now are Hungary's fifth pair to qualify for the 2022 World Championships in Herning this summer.
Photos © Lukasz Kowalski
Related Links
Scores: 2022 CDI-W Mariakalnok