Bolesworth Elite Dressage Auction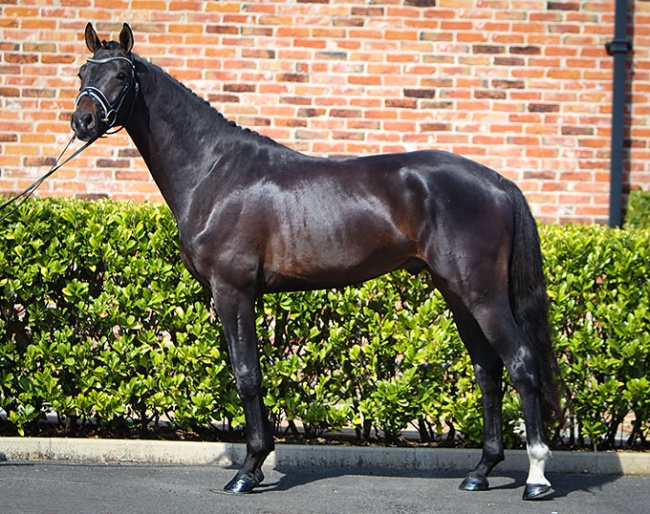 Dressage will be part of the Science Supplements Bolesworth Elite Auctions for the very first time this year.
Dressage Horse Auction at 2022 CDI Bolesworth
Bolesworth will be holding an inaugural elite dressage auction at the Bloomfields Horseboxes CDI 3* International Dressage. Friday 24 June will mark the start of the inaugural independent dressage event at Bolesworth Castle, with the elite dressage auction being held the following evening, 25 June.
The auction aims to showcase a small, handpicked number of premium-bred dressage horses ranging from 2-year olds through to 5 year olds.
The horses have been selected by an expert, experienced selection committee, headed up by Christian Heinrich.  Much of Christian's career has been spent sourcing horses for the International market, with huge success stories, having discovered Annastasia, with whom Michael Assouline won the French national Championship, former British team horse Legrini and Isobel Wessel's intermediaire 1 kur champion Leopardo.
Source U.K. Based Horses, Avoid Import Costs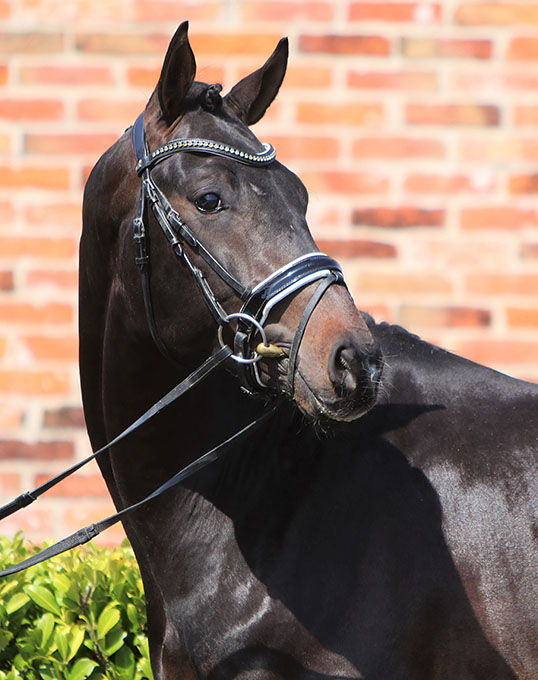 Nina Barbour, Managing Director of Bolesworth, said: "We are very excited to be adding an Elite Dressage Auction to our portfolio, at a time when import costs are at an all-time high and it's a huge opportunity for buyers to source UK based horses. We are also very grateful for the extended support from Science Supplements who will be supporting this year's auctions".
The confirmed lots are to be announced in the coming weeks, that said, we can confirm that breeding will include many of the top modern bloodlines, with some very well connected horses in the line-up.
The Elite Dressage Auction is designed to provide a platform for the UK dressage market, to source top quality young horses with modern bloodlines, without the complication of importing them from mainland Europe.
This year Caunton Manor Stud are supporting Bolesworth to ensure the first dressage auction provides buyers and sellers with the best possible auction experience. Martin Schleicher, another member of the selection panel said, "At Caunton Manor Stud we are always looking to support correct production of young horses in all disciplines. With the rise of import costs for the British market looking to source horses from Europe, an auction such as the Bolesworth Elite Dressage Auction, cuts the complication and cost of importing. We are delighted to be supporting Bolesworth with the dressage auction by helping to carefully select horses to put forward to this collection."
CDI and Auction Excitement Combined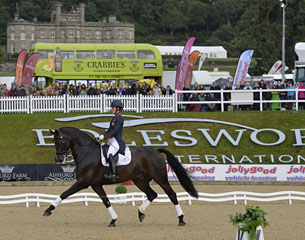 By partnering the Bloomfields Horseboxes CDI 3* International Dressage with the Elite Dressage Auction, riders and owners can combine to opportunity to compete at one of the most prolific venues in the UK, with the opportunity to source a future grand prix prospect.
The international dressage event will play host to some of the best horse and rider combinations, with a stellar line up soon to be announced. With classes including, CDI 3* Grand Prix, CDI 3* Grand Prix Freestyle, NEXGEN Championship Qualifiers, Young Rider and Children on Horses, plus a wide selection of national classes including Para Dressage.
Collection Preview on 17 June
We will be revealing the collection for the first time at an exclusive preview at Bolesworth on Friday 17th June.
The horses will all be showcased, and there will be the opportunity to book appointments to try any of the ridden horses between this preview and the auction itself. To register your interest for this auction preview please e-mail auctions@bolesworth.com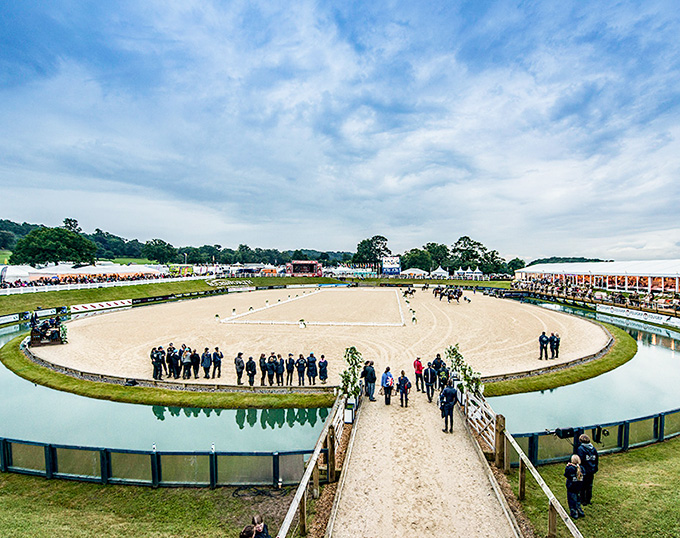 All the horses will once again be showed live at the International Dressage on the evening of Friday 25th June. Both sessions will be streamed and free to view on Horse & Country TV.
Bolesworth is proud to announce that Science Supplements, have also agreed to extend their support for the auctions with a yearlong sponsorship agreement for the second year running. The partnership aligns two highly innovative equestrian brands, both equally passionate about investing in the future of elite sport and British breeding.
Contact Info
To register your interest and to stay up to date with all information about our upcoming auctions please visit our website : www.boleswortheliteauctions.com
For all enquiries please contact auctions@bolesworth.com
To confirm your attendance at the auction or to book a table please contact melanie@bolesworth.com
To find out more about the Bloomfields Horseboxes CDI3* International Dressage visit www.bolesworthdressage.com