F.O.C.U.S.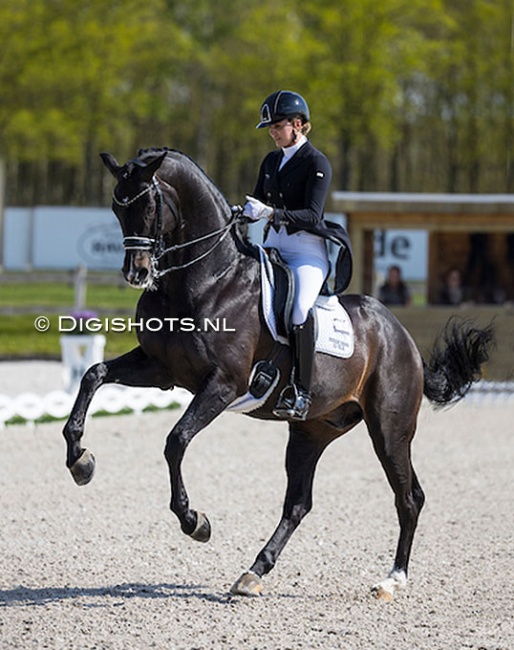 In an interview leading up to the 2022 CDIO Rotterdam, Dutch team rider Emmelie Scholtens revealed that she is ready for this year's show season with two Grand Prix horses, Desperado and Indian Rock. Her life has changed though after giving birth to a baby girl and she's adapted a new rhythm. 
"After my pregnancy I'm back working at 80%," Scholtens explained. "It's not the intention that I will be riding and teaching as much as i used to. I have a child now and I like it very much. My fanaticism is no less and the motivation the same, but I also want to be a mummy."
Life as a Mummy
Scholtens and her life partner Jeroen Witte became parents of a baby girl, Micky Mae,  on 7 February 2022.
"I'm doing well. Some things have changed, but all for the good," Scholtens said about her new life. "Our daughter is doing well, she is three months now and a very sweet, happy girl. She is very easy and joins us everywhere."
Desperado is Back
Scholtens was member of the Dutch team at the 2018 World Equestrian Games in Apache (by UB40 x Krack C) and at the 2019 European Championships on Desperado (by Vivaldi x Havidoff), but last year missed out on Olympic team selection as Apache died unexpectedly and Desperado was not fit.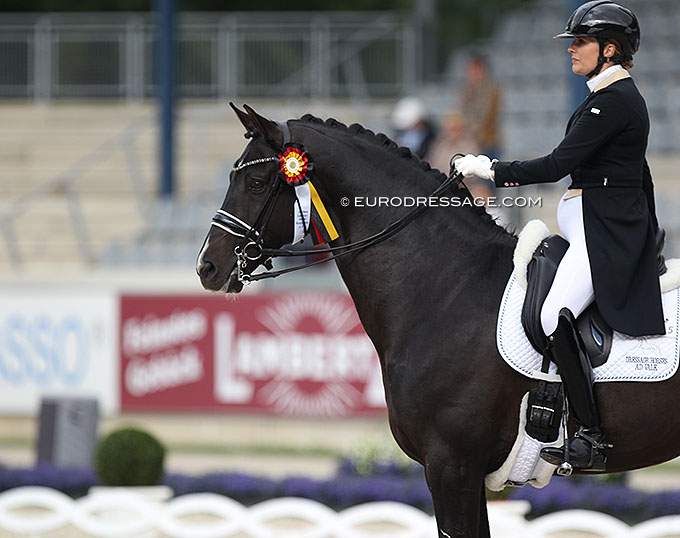 The black stallion has now returned to full health and is entered to compete in the 2022 Dutch Dressage Championships this weekend, alongside rising 9-year old Grand Prix horse Indian Rock (by Apache x Vivaldi).
"The horses are doin very well. They had an easier time during my pregnancy, but now they are nicely back to work," Scholtens explained. "They are all fit and let's hope it stays that way."
Target Herning
Scholtens will be aiming for a team spot for the 2022 World Championships in Herning. 
"I have two quality horses and if I ride well, it should be possible, but you never know. We still have to do it," said Emmelie. "For the team, it's of course a great loss that we'll miss Edward, but it is what it is. The next few weeks will show where we stand."  
Photos © Digishots - 
Related Links
Emmelie Scholtens Withdraws Desperado from Olympic Contention
Scholtens Gives Birth to Baby Girl 
Emmelie Scholtens Pregnant with First Child