Portugal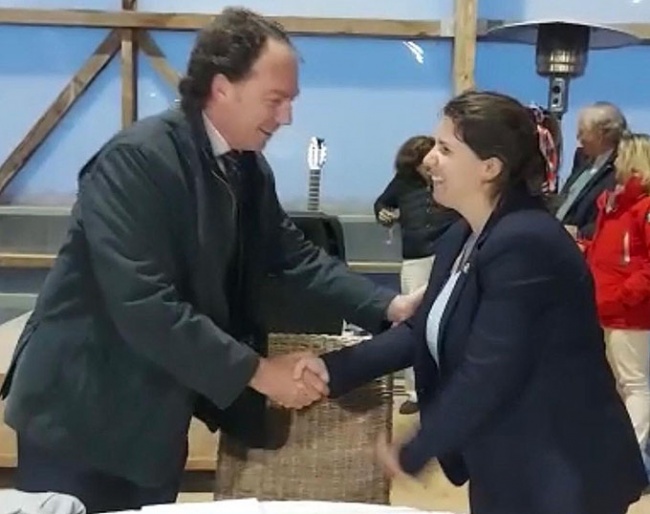 The Portuguese and Spanish Equestrian Federation have decided to collaborate and guarantee the more consistent organization of international para dressage competitions each year. 
Frederico Pinteus, Portuguese dressage judge and dressage committee member, confirmed that a Memorandum of Understanding between the two federations was signed. 
"Both countries agreed to organise, at least 1 CPEDI each year and support each other to develop para dressage in both countries," he told Eurodressage. "When Portugal organises a CPEDI Spain will support it and vice-versa.  The training and promotion of officials and the reciprocal support in the organisation of CPEDIs are some of the measures to be taken in a short term.
The 2022 CDI Beloura also hosted a 3* CPEDI para competition last weekend at the Quinta da Beloura Riding Centre in Sintra, Portugal.
The memorandum was signed by the President of the Federação Equestre Portuguesa​ (Bruno Rente) and by a representative of the Real Federación Hípica Española (Fátima Cao) during the CPEDI Beloura, where the President of the Paralympic Committee of Portugal (José Manuel Lourenço) was also present.