Designer Breeding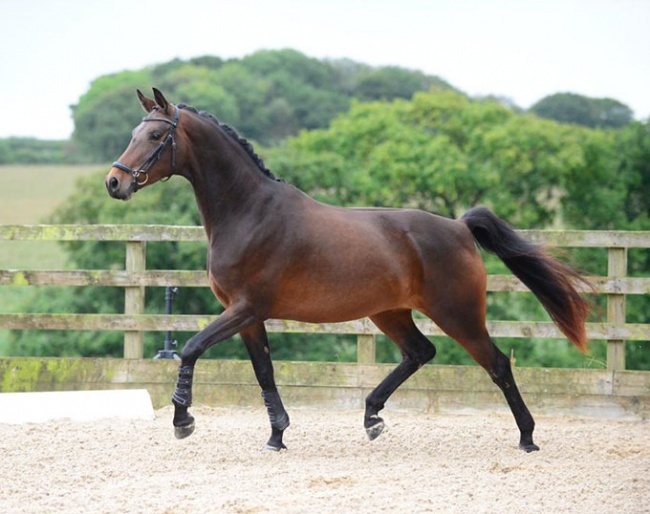 Forward-thinking British breeders Irina and Anthony Sinclair have capitalised on a growing trend within sports horse breeding; tailor-made embryos combining the very best in proven high-performance mares and stallions.
The Sinclairs run a boutique breeding operation in Kent called Grange Hill Dressage Horses and recently worked with Elite Dressage and Elite Stallions to develop their own unique embryos with the aim of breeding future international dressage champions.
'Our aim is to breed top Grand Prix horses for the future' says Irina. 'We had initially considered buying a Grand Prix mare to breed from, but this would have limited us to one mare line."
"We realised how much more diverse we could make our breeding programme if we had access to a selection of high-quality mares with proven sports performance. Using mares from the Elite Dressage collection means we can use really top-class sports mares for breeding but without being committed to ownership of the mare.' Irina explained.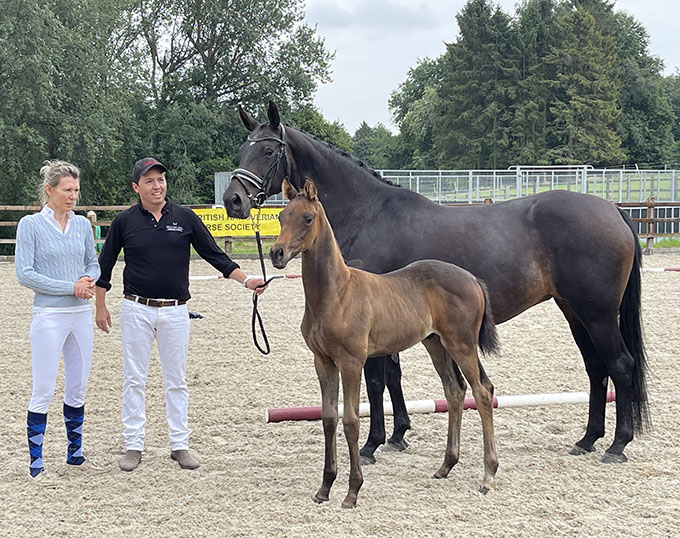 Mare choices were carefully discussed with international rider Anna Ross, who heads up the team at Elite Dressage and so knows each of the mares personally, providing invaluable insight into their individual strengths, personalities and even the types of foal they tend to produce.
Once a mare was selected, Irina and Anthony had a clear idea of the type of stallion needed to achieve their Grand Prix goals but also benefited from the expert guidance of Lorna Wilson from Elite Stallions. With many years of experience working with the top studs across Europe, along with access to over 500 stallions across Europe, Lorna is well placed to be able to advise as to which stallions would best complement the chosen mare.
'Of course, we researched both the mare and stallion lines, taking into account recommendations from Lorna and Anna, but there's always a little intuition – a little magic - in breeding, that's the fun part' added Irina.  
Using the world-famous stallion Blue Hors Zack, who has competed in two Olympics, the Sinclairs selected two outstanding mares from the Elite Dressage stables and set about creating bespoke embryos from each. Newton Freya, the maternal sister of Woodland Dornroschen by Furstenball, was chosen as the first donor mare. The Sinclairs were delighted with an exquisite colt foal born in 2021 and now growing up at their dressage yard in Kent alongside their current two Ferro colts.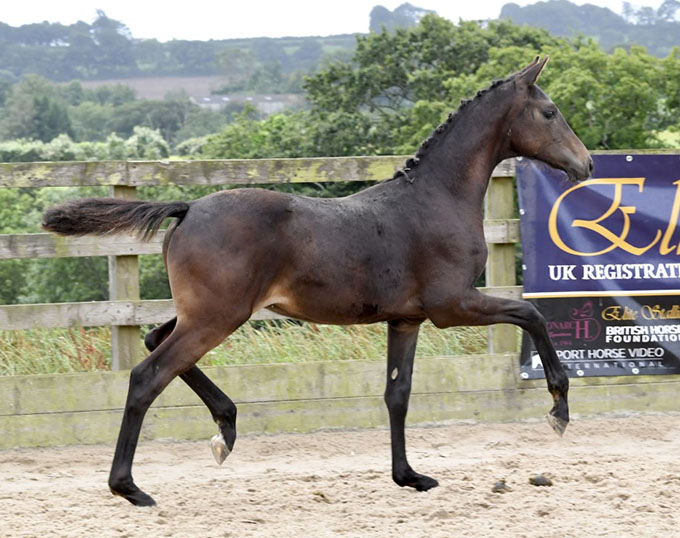 The Sinclairs were impressed with the ease of the process and how it enabled them to design to their exact specifications. 'It was a fantastic set-up managed from start to finish by the Elite team, so we enjoyed the whole experience. As lawyers by profession, we found the arrangements straight forward and the approach was upfront, fair and practical. There is always a certain amount of risk with breeding, but the team were clear and honest, and we are delighted with the overall outcome' explained Anthony. 
Their second choice of mare Toska Too is already training at Prix-St George level, and showing great talent in the piaffe passage with Elite's Head Rider, Beth Bainbridge. 'Toska is out of the same mother as the double world champion for young horses Don Davidoff and her siblings have sold for over £2 million at auction.' said Anna Ross, who has owned the mare since she was two years old and has closely overseen all of her training.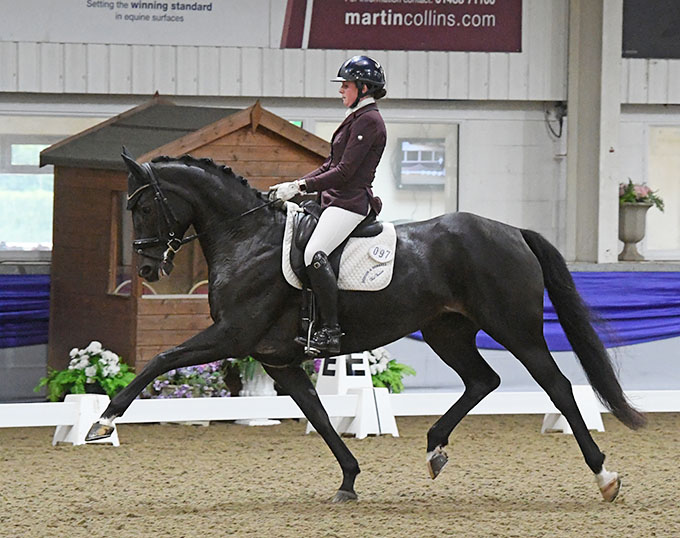 With another bespoke foal expected in April 2022, again to Blue Hors Zack, the Sinclairs are optimistic about their future ambitions to breed dressage superstars. "Custom designed embryos are becoming increasingly common in showjumping circles and we feel very excited applying the same approach to our dressage breeding programme. There aren't many other places globally offering the same specialist services of the Elite team futto provide both top class mares and stallions as a complete package and we're delighted with the outcome so far." This future-focused couple will have some high powered performance horses coming through in the next few years. 
Elite Dressage have top sports mares available for breeding by Embryo Transfer - Click the link to find out how you can breed your own custom embryo