Excellent Dressage Sales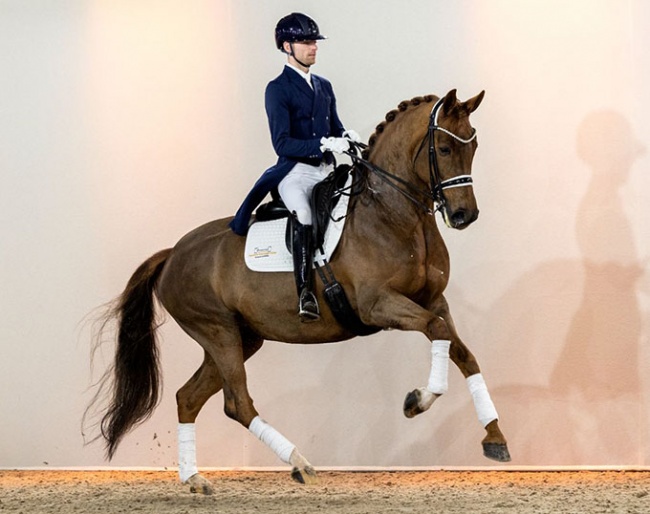 The 9-year old former Pavo Cup champion mare Ivole-E became the best selling horse of the 2022 Excellent Dressage Sales, which were held online and of which the bidding closed on 26 March 2022.
For the 16th time, organizers Nico Witte, Tim Coomans and Joep Schellekens organized a sales that included young horses as well as upper level trained ones. In the 2022 edition there were 43 horses on offer. 
Ivoli-E
The 9-year old KWPn mare Ivoli-E (by Dream Boy x Jazz) sold for 330,000 euro to a Dutch dressage rider based near Nijmeghen.
Ovidius S (by Negro x Lord Loxley) sold for 65,000 euro to Belgium, although online he is marked as sold to The Netherlands. 
Lumen Ghandi (by Charmeur x Ferro) sold for 55,000 to American young rider Christian Simonson who has set up a sales business with Wellington based Dutch horse dealer Mischa Knol in the United States.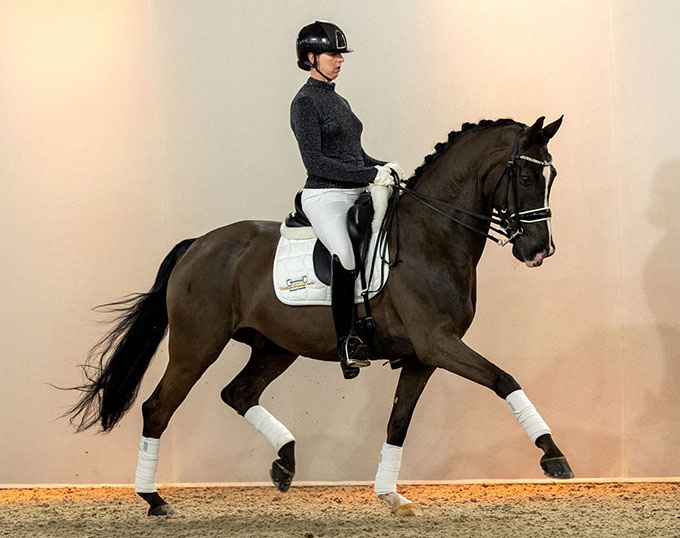 The young star Newsation STMT (by Sensation x Negro) fetched 50,000, while 3-year old KWPN stallion Otazu (by Totilas x Cadans M) had a top bidding price of 40,000 euro.
A few horses were not sold as they didn't meet the seller's reserve price. Nine horses dropped out of the auction.
"Another Great Auction"
"It was another great auction. The collection was suitable for a very diverse audience. For many horses, there were several bidders who tried to take their chances" says Nico Witte.
Tim Coomans added, "we have seen and talked to a lot of people during the past few weeks when they came to see and try the horses. In addition there were also buyers, who without any questions in advance, had the winning bid and were able to take the horses home, which shows there is great confidence in our auction!"
Related Links
Excellent Dressage Sales Presents 16th Auction Collection
Dancer Again and Dutch Dandy, Top Sellers of the 2021 Excellent Dressage Sales
Excellent Black, Top Seller of the 2020 Excellent Dressage Sales
Our Totilas M, Best Seller at 2019 Excellent Dressage Sale Foal Auction
Charming Lady, Price Highlight of the 2019 Excellent Dressage Sales
Kapralis, Price Highlight of the 2018 Excellent Dressage Sales
San Diamantino, Top Seller of the 2017 Excellent Dressage Sales
Hannelinde TC, Price Highlight of the 2016 Excellent Dressage Sales
Ulysses La Haya, Price Highlight of the 2015 Excellent Dressage Sales
First Edition of Excellent Dressage Sales a Great Success