Ponyforum Online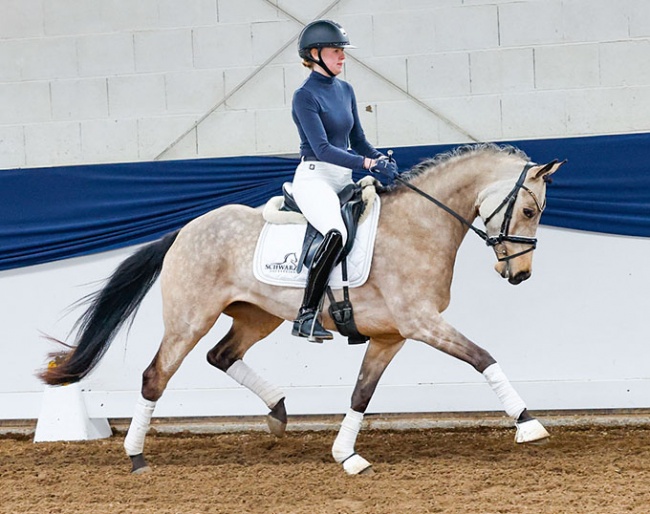 On Monday 28 March 2022 the final bid-up will begin at 18h00 for the Ponyforum Riding Pony Online Auction. 
The collection includes numerous highly interesting riding ponies for all hobby and sport, either in show jumping or dressage. 
D-Beauty: Half Sister to Dating AT NRW
A special highlight in the collection is, for instance, catalogue nr 6: the 4-year old buckskin mare D-Beauty (by D-Power AT). She is a half sister to the licensing champion and S-level dressage winner Dating AT NRW, produced out of the same dam Golden Beauty (by Genesis B x Dornik B).  The quality in this eye-catching mare is unparalleled. This is a pony with limitless talent and potential. 
There are also older riding ponies and oversized XL-ponies in the collection for either young children or petite adults who are looking for a fitting riding partner. 
The complete collection can be viewed here. 
Safe and Insured Buy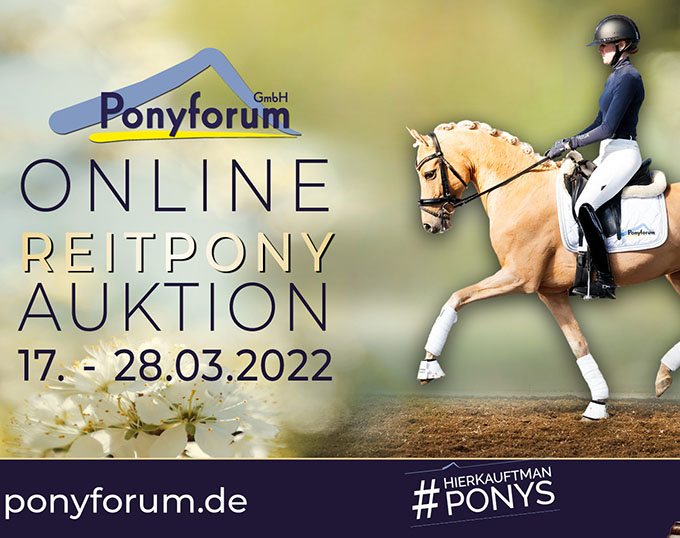 All ponies are insured with GHV Insurance and can join their new homes fully protected with incomparable protection. 
Questions about the sales ponies, auction conditions and of course the immediate buy procedure can be answered directly by our sales team: