Excellent Dressage Sales
In 2015, horsemen Nico Witte, Joep Schellekens, Joop van Uytert and Tim Coomans joined forces. Now, seven years later, this top team is already presenting the 16th auction collection. The collection will be put up for auction on March 26.
Also this year the collection stands out with 43 horses. One of the committee's principles is to put together a collection that is of interest to a wide audience. In the mix of three-year-old talents, stunning youngsters, and experienced Small Tour horses, lovers of dressages horses can choose their favorite. The horses can all be viewed and tried out before the auction.
Experienced competition horses
There is always a demand for well-trained horses. With the addition of Fire TC (by Ziesto), Lumen Ghandi (by Charmeur), and Ivoli-e (by Dream Boy) there is a response to this question. The horses have a lot of competition experience and achieved great results.
Ivoli-e is a well-known name on the list. The mare already won the Pavo Cup as a four-year-old. The impressively moving mare has now been classified in the Small Tour. She leaves no doubt about her qualities. She moves through the arena with great go, elasticity, and ease.
Road to Grand Prix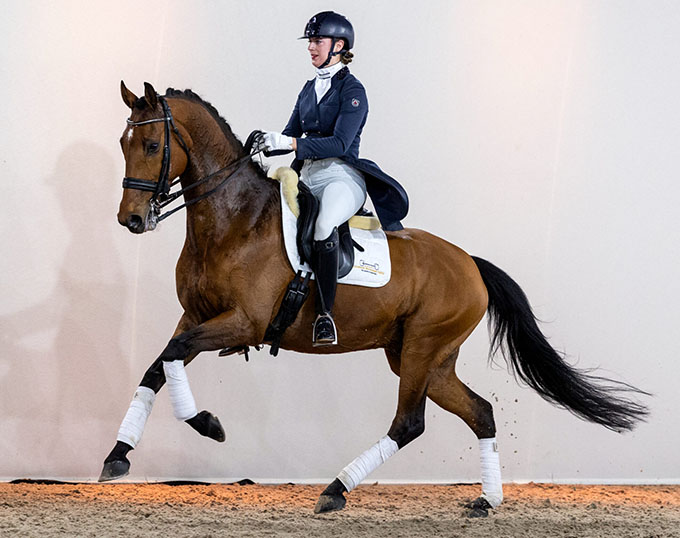 It's a dream of many riders to compete at the highest level. With the Grand Prix classified Elton John (by Johnson) this dream could quickly become reality. He knows all the exercises like no other and is now ready to compete with a new rider.
First in Its History
Every year the organization manages to come up with a surprise. Excellent Dressage Sales is proud to announce a first in its history: Sloot's Sir Thor, the first pony in the auction.
This approved stallion stands out with his appearance. During the Central Stallion Selection, he was declared "the stallion with the best trot". He did not receive this honorary title for anything, given his performance under the saddle.
Auction organizer Joep Schellekens said, "we get a lot of demand for good sport ponies. With Sloot's Sir Thor we can make a pony rider very happy".
Young diamonds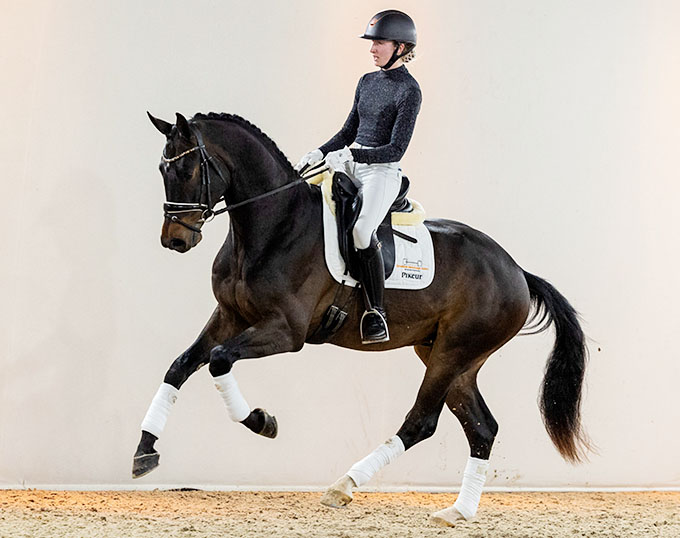 The collection also has a series of very talented youngsters. Newsation STMT (by Sensation), Mayor Lord des Vallees (by Ferdeaux), and Kioto (by Governor) impressed with their performance. In addition, there are also a lot of excellent three-year-olds for sale with descendants of the top stallions Secret, Fontaine TN, In Style, and Governor.
Schedule a Try-Out
It's now possible to schedule an appointment to try out and/or view the horses. Simply make an appointment by sending an email to joep@excellentdressagesales.com or calling +31-626360196.
The auction will open on March 22 and close on March 26.
You must register to bid. Click here to register and view the entire collection here.