Germany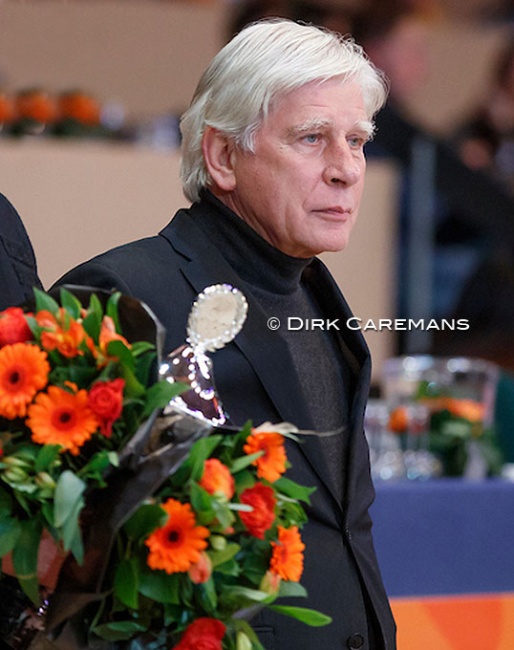 Since the outbreak of the war in Ukraine, the global equestrian community has rallied behind Ukraine providing aid and relief to the refugees. 
Efforts to provide shelter, food, supplies have been made by numerous individuals; a few stand out. 
Schockemöhle Shelters 80 Women and Children
Paul Shockemöhle, team silver and bronze Olympic show jumper in 1976 and 1984 and owner of one of Germany's biggest stallion stations and breeding farms, has helped 80 Ukrainian refugees escape Russia's invasion.
"We picked up 80 people from the Ukrainian-Polish border," the 76-year-old told the Frankfurter Allgemeine Zeiting. "They are all women with relatively small children. We have put them up in a hotel in Neustadt-Glewe. The hotel gives us a special rate, but at the moment I'm paying for that," as well as their food and transport.
Schockemöhle hopes to inspire others to help Ukrainian refugees. "Normally I wouldn't make a big fuss about it, but I hope others will do the same."
Westfalian Breed Society Rescues Cornet Obolensky and Comme Il Faut
The Westfalian Breed Society has made a special effort to bring the renowned Ukrainian owned breeding stallions Cornet Obolensky and Comme Il Faut, which were based at the Kharkov state stud, to safety. 
"On Tuesday evening four people went on the way to the Ukrainian border with the support of numerous helpers," the Westfalian society stated. "Packaging care boxes for refugees as well as medicines and bandage materials. At the border we were able to pick up Cornet Obolensky and Comme il faut and provide a safe transport to Gestüt Ligges and Vornholt."
In addition to the two stallions, the society was able to re-house more horses from Ukraine in Poland.
"We were able to take several women with their children to Poland and Germany and house six of these refugees at the West Falician Horse Center," the society stated. "The endless willingness to help and sympathy that we were allowed to experience from all the countries involved is beyond words. At this point, once again our heartfelt thanks to all the participants who supported this project from Ukraine, Poland and Germany so actively and selflessly. Our thoughts are with the entire population of Ukraine, may the war end soon."
All Help Matters
Every individual can help and this is what Eurodressage's correspondent David Stickland, known for his score analyses, has done. He has already carried out two trips with his trailer, driving medical supplies between Geneva and Lausanne destined for Poland/Ukraine. Stickland told Eurodressage that mainly medical supplies, feminine products, baby food, and diapers are needed. The Ukrainian mission organises the trucks to Poland.
Ann-Kathrin Linsenhoff has dedicated the aid through her Ann-Kathrin-Linsenhoff-Stiftung für UNICEF for Ukrainian children. More information here. 
More German riders have been helping individual riders and families by taking them into their farms or houses. 
With the help of the British Equestrian (BEF), The British Horse Society (BHS), the British Equestrian Trade Association (BETA), British Equine Vet Association (BEVA), the World Horse Welfare has set up a trusted method for financial contributions under the banner the British Equestrians for Ukraine Fund. Direct donations can be made by individuals or organisations. Donations, no matter how small, will help us to work with trusted, local partners, including the Ukraine and Polish Federations and recognised charities to provide emergency support. 
Photo © Dirk Caremans
Related Links
Russian and Belarusian Athletes, Horses & Officials Prohibited from Participating in FEI Events
FEI Removes all International Equestrian Events in Russia and Belarus