Saddlery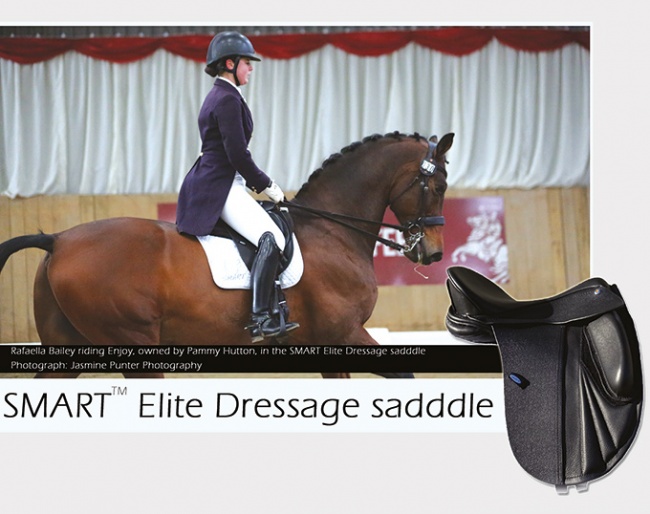 The Solution Saddles team, manufacturers of the SMART™ saddle range of fully flexible, patented sports saddles, were in great company as they celebrated the formal presentation of the Queen's Award for Enterprise in Innovation.
The official presentation was made by the Queen's representative Mrs. Elizabeth Fothergill CBE, HM Lord-Lieutenant of Derbyshire, at the Van Dyk Hotel last November. Representatives from a wide range of stakeholders within the UK equestrian industry, including manufacturers, saddle fitters, trade suppliers and riders, joined together with local dignitaries to mark the occasion, which was a remarkable milestone for Great British saddlery design.
Queen's Award for Enterprise
The SMART™ saddle is the only saddle design to have ever been honoured with a Queen's Award for Enterprise and one of only ten recipients within Derbyshire in the last ten years. The sense of achievement was clearly felt throughout the room as HM Lord-Lieutenant presented the Royal Grant of Appointment to SMARTTM Saddle designer, Dr Anne Bondi.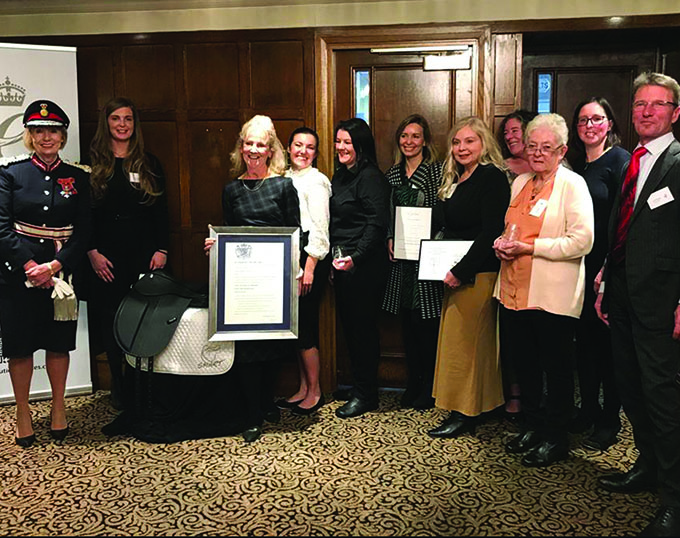 Accepting the award, Dr. Bondi said ''When my husband and I founded the company in 2006, we had no idea how many good friends we would make along the way. But, of course, innovators are not always universally welcomed. Innovation means change, and that is not always a comfortable place for a largely traditional and often rather conservative equine industry.'' Dr. Bondi continued by extending her thanks to everyone present, noting that "you were confident enough in your own successful businesses to see that there was room for us to have our place in the industry too". She ended by thanking everyone for joining the celebration of Great British design and manufacturing, saying, "It is a privilege to have your support".
Managing Director, Charlotte Berridge, concluded: ''We have been overwhelmed by the positive response from the industry and we will continue to grow the success of the SMART™ saddle range, both in the UK and internationally.''
About Solution Saddles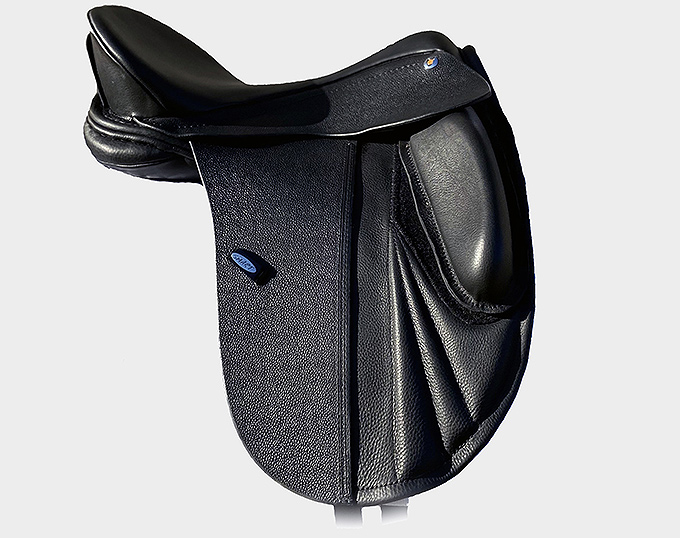 Founded in 2006 by Dr Anne Bondi, Solution Saddles was developed in a quest to design the perfect saddle to improve equine welfare and performance. Made in the UK using scientifically tested SMART™ FLEXTech Technology, one SMART™ saddle can 'flex-to-fit' all year round, ensuring comfortable performance season after season, avoiding saddle fit issues that can lead to behavioural problems and poor performance.
Discover the SMART™ saddle range at www.solutionsaddles.com
Follow Solution Saddles on social media: Facebook - Instagram