Stallion Show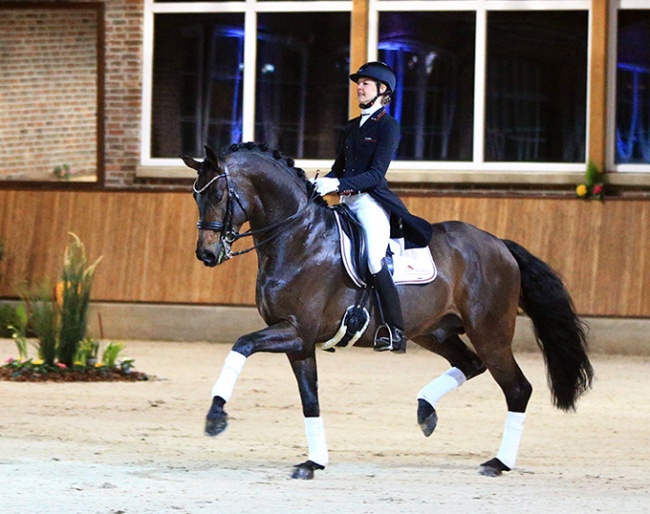 On Saturday 12 February 2022 Stallion Station Sosath proudly presents its traditional stallion show streamed live on sosath.com, Facebook, or ClipMyHorse as of 19h00. 
The 2.5-hour stallion show, in which the dressage and show jumping collection of 2022 is presented in the indoor arena, can be watched from the comfort of your home. The livestream will be available in German and English.
"The concept remains, as usual from Vechta, a varied mix of young prospects and well-known sport and breeding stallions from the show jumping and dressage barn," said Gerd Sosath.  "Because we broadcast directly from our home stable, the viewers can also get an insight into the stables - even closer than usual, even if it's "only" online."
Sosath Dressage Highlights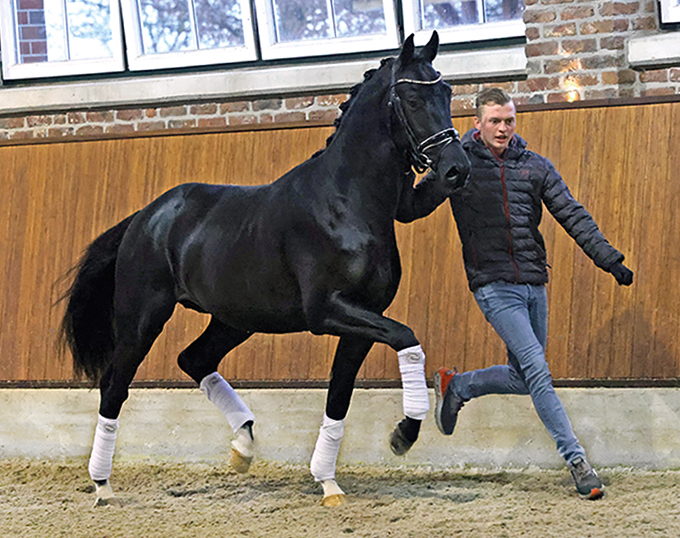 The 2022 dressage stallion roster at Sosath will include numerous highlight stallions, such as Florenz, For Dance, For Austria, Federer, Moreno OLD and Vivaldos. They will all be presented in training sessions under saddle.
The dressage collection also includes two new arrivals!
A very special new addition is Prime Time by Painted Black x Negro. This youngster from the Netherlands can certainly be called an insider tip and a real blood alternative. Prime Time is still a very young stallion, but he already reveals his special qualities as a future dressage horse.
We are also proud to present the Oldenburg stallion Encanto, who descends from Escolar x Sandro Hit and who has a lot of power, drive and space and thus has the best prerequisites to shine as a future dressage horse.
Jumper Stars
The established jumpers such as Casino Berlin OLD, Casino Grande, Casalido, Comme Prévu and Like Pleasure as well as Ogano, For my Pleasure and Vigotendro will show their skills in the jumping course. Of course, also the old sires Cador, Casiro and Finishing Touch Wareslage will be shown.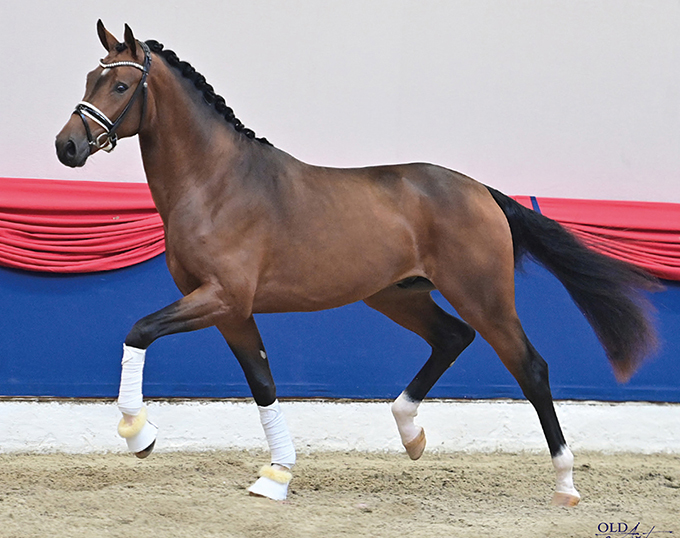 Fresh blood is brought by the young stallion Toucento (by Toulon x Cento), who is a highly modern athlete from Belgian performance breeding, and the home-bred stallion Comanchero (by Comme Prévu), equipped with great overview and infinite ability and was licensed at the Oldenburg Stallion Days 2021.  Furthermore, Sosath stands the full brother to Diamant de Plaisir I in fresh semen this year. Diamant de Plaisir II was already successful in novice (A) and elementary (L) level tests for young show jumpers when he was four years old and won at the Elmloher Reitertage.
Live Stream 12 February 2022 at 19h000
Don't miss a hoofbeat and tune into the live stream today, 12 February 2022, at 19h00.
"We are excited about the future with these great young stallions," said Sosath.