2022 CDI Boneo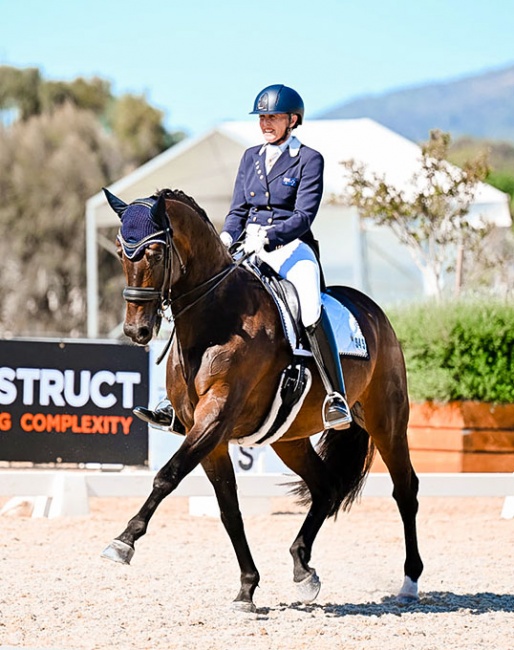 The first CDI competition to be held in Australia after a two-year break from international competitions due to corona took place over the weekend of 20 - 23 January 2022 at Boneo Park in Victoria.
Mary Hanna and Jayden Brown came out as the non-European based hot contenders for a team spot for 2022 World Championships Dressage in Herning (DEN) in August. 
New FEI Criteria for Herning Qualifier
The summer sun was shining bright and hot throughout three days of outstanding competition featuring FEI classes, National competition and a CPEDN program.
The event was not only a welcome return to CDI competition, but under new FEI criteria that permitted the event to use remote international judges to oversee qualification scores, it was also able to count as a qualification event for the 2022 World Championships in Denmark later this year. 
The level of competition was exceptionally high given that the combinations have been unable to compete at FEI level for nearly two years due to Covid-19 complications, which saw all CDI's cancelled for a two year period and most national shows scratched from the calendar.
The Australian combinations that achieved the necessary scores to secure their half MER are Mary Hanna and Syriana and Jayden Brown and Senator Nymphenburg.
In order to gain a full MER combinations will need to achieve a second score above 66% at a CDI3*/CDI4*/CDI5*/CDI-W or CDIO event before the qualification deadline. 
Mary Hanna Makes it a Double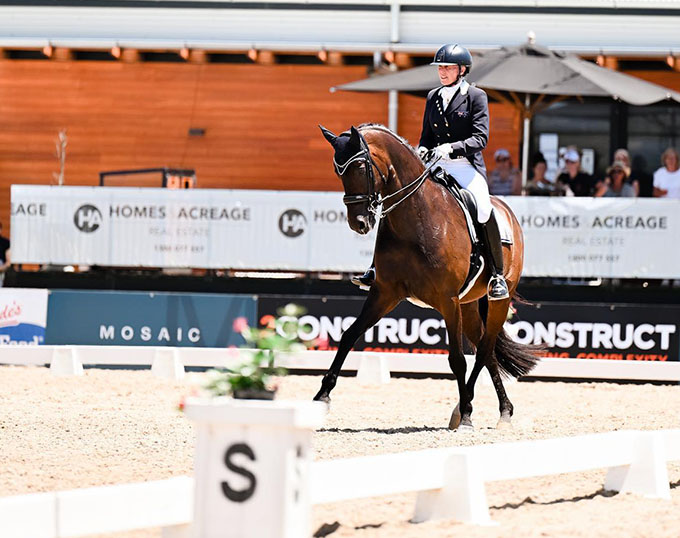 Six-time Olympian Mary Hanna and her 16-year old Westfalian mare Syriana (by Sir Donnerhamm x Bormio xx) were a force to be reckoned with all weekend winning back-to-back CDI3* classes in the Grand Prix and  Grand Prix Special, a fantastic start to their competition season.
"(This) was my first International CDI with Syriana in nearly two years. Covid has made it impossible to have these competitions in Australia, so winning the Grand Prix at the Boneo CDI3* with over 71% really means a lot to me," said the 67-year old Mary who is aiming for Herning as well as her seventh Olympics in Paris 2024. 
Hanna posted 71.022% in the Grand Prix and 69.787% in the Special.
"Syriana was quite exuberant in the GP Special, but after a few glitches in the trot work, we worked our way back with a good canter tour, and very happy with the last center line. Winning the GP and the Special made for a good weekend," Hanna commented. 
Brown Surges to the Top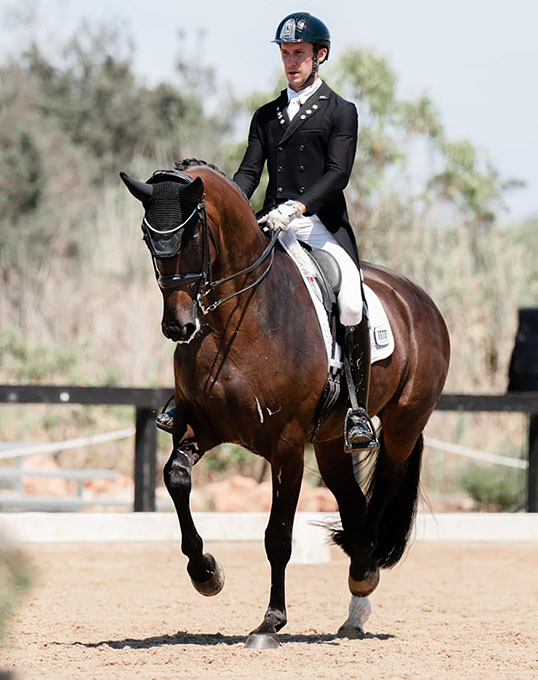 After having worked in Europe at Mount St. John stud from June 2017 till the start of 2019, Jayden Brown accepted a position at Terry Snow's Willinga Park in 2020.
Aboard Rose Deo and Jenny Gerhke's 12-year old Westfalian gelding Senator Nymphenburg (by Sternberg x Mon Cheri x Artwig), Brown placed second in the Grand Prix on the identical score of 71.022% as winner Mary Hanna. The tie was broken in favour of Hanna. Brown went on to win the Grand Prix Kur to Music  with a score of 75.170 %.
This marked Senator Nymphenburg's debut at international Big Tour level and is a promising indication of things to come for the talented combination. The Westfalian was imported from Germany, where he had placed 26th at the 2014 Bundeschampionate under Tessa Frank. He made his Australian CDI debut in 2019 at small tour level under Jenny Gehrke and the pair had its national Grand Prix debut in May 2021. The 33-year old Brown took over the ride in November 2021.
"Senator Nymphenburg was a star and won the class with 75%. I'm incredibly grateful to have been able to train this horse in the world class Willinga Park facilities for the last month so I can fine tune my Grand Prix skills and take this onto my other Grand Prix horses," said Jayden of the combinations victory.
Back on Track
EA High Performance Dressage Manager, Brett Davey, said the event was a fantastic start to what is an exciting year for Australian dressage.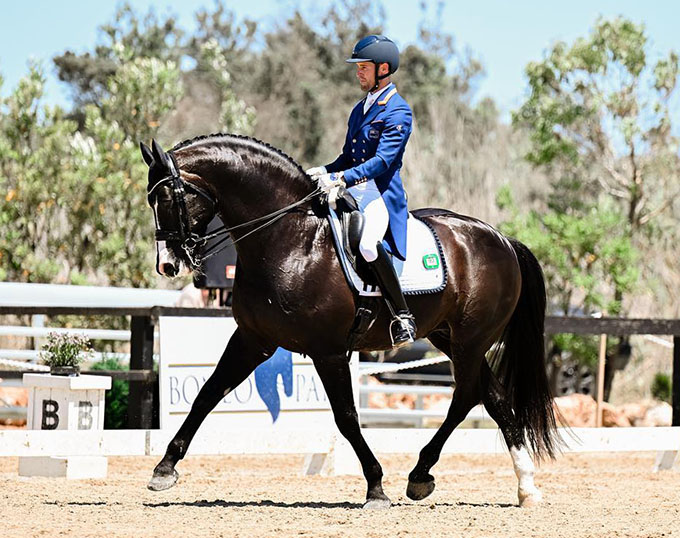 "It was great to see International dressage back in Australia at Boneo Park over the weekend. With the help and support of the FEI and the Judges Supervisory Panel it was a great opportunity for our Australian based riders to achieve their MER for the World Championships in Herning later this year.
"Despite having very limited competitions in recent times there were some great scores achieved, to put these riders in contention to be part of the team for Herning."
New Zealand in Pursuit
Australian based New Zealand Grand Prix rider John Thompson was in pursuit of Hanna and Brown, placing third in the Grand Prix and second in the Special.
The 32-year old Thompson saddled Kate Kyros' 10-year old KWPN stallion Chemistry (by Connaisseur x Johnson) for the task and posted confidence boosting scores of 69.957% and 69.638%.
Photos © Click Capture Photography
Text by EA, edited by Eurodressage
Related Links
Scores: 2022 CDI Boneo
Mary Hanna Prepares for 2022 World Championship Selection with New Trainer
Jayden Brown Hired as New Trainer at Willinga Park
Brett Parbery Loses ride on Terry Snow's Grand Prix Hopeful, Spot On
Brett Parbery Leaves Terry Snow's Willinga Park