F.O.C.U.S.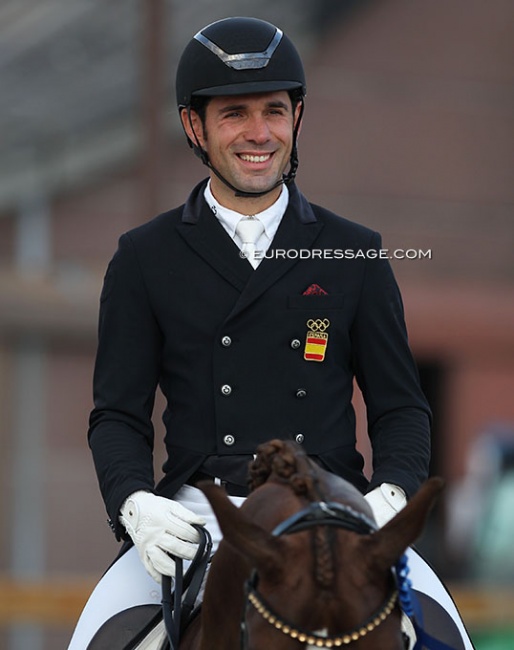 One year and a half into his independence as a professional dressage, Danish based Spaniard Severo Jurado Lopez has not regretted the decision for a minute and experienced little of a lull in his career.
With a barn full of horses, team participation at the 2021 European Dressage Championships on Fendi T, and his new born baby Paula, Jurado is cruising along.
Independence
On 30 April 2020 the then 32-year old Jurado Lopez left Helgstrand Dressage after an employment of seven years, which led to him finishing fifth at the 2016 Rio Olympic Games and obtaining the triple World Young Horse Champion title on Fiontini.
Severo and his life partner Annika Damrau set up shop at small yard in Ørsø in the north of Jutland, Denmark, where they already have been living for almost three years at the time of the big move.
The step to independence rekindled the collaboration with his previous employer, Gert-Jan van Olst, who sent several horses to Denmark for training, including Fendi T and George Clooney. Even Blue Hors stud came knocking at the door and sent them their prize young stallion Zackerey for FEI level development. 
Doing Exactly How I think it Should be Done"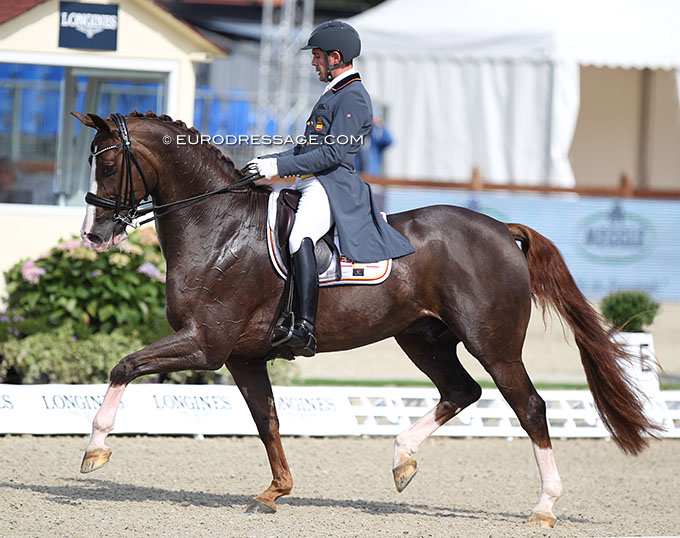 In a recent interview on Instagram, Severo Jurado Lopez revealed how much he enjoyed his new life with his own barn, horses, and training system. 
When asked what is best about being self-employed, he replied "doing everything exactly how I think it should be done."
Jurado then went on to list the benefits of independence: "spending more time with each horse, only train horses that I choose, having longer education periods and the possibility to make long-term goals."
The list of benefits was quite long as Severo also cited, "feeding turning out, managing the horses individual(ly), sharing the road with some great owners."
Photos © Astrid Appels
Related Links
Severo Jurado Lopez Leaves Helgstrand Dressage
Van Olst and Severo Jurado Lopez Reconnect: Fendi T Sent to Denmark
Corona Times: Hit & Run with Severo Jurado Lopez
Blue Hors Zackerey in Training with Severo Jurado Lopez