2021 PSI Auction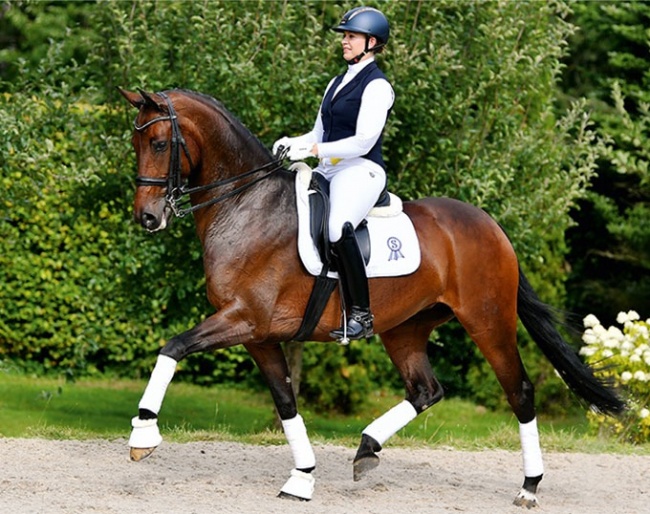 Athletic, supple, loose and balanced — these were just some of the adjectives our hosts Ullrich and Francois Kasselmann, Christoph Koschel and Hendrik Schulze Rückamp found for the 24 young dressage talents on Saturday evening.
The live presentation of the P.S.I. dressage collection only took place in front of a very small audience at the P.S.I. Auction Centre in Ankum due to Corona safety precautions, but hundreds of interested spectators from all over the world attended the show via livestream on the website and Facebook.
The experienced riders of Hof Kasselmann let their young horses shine in the festively decorated indoor arena and presented a collection that was more than worthy of the 42nd edition of the P.S.I. Auction. The individual videos of the presentation are now also available for you on our website, psi-auktion.de. 
Would you like some help in selecting a horse or would you like to try one of the horses? Contact our sales team at any time by phone, WhatsApp, FaceTime or Skype and let us introduce you to your preferred candidates. 
The P.S.I. team would like to thank you for your interest and is looking forward to welcoming you next Saturday, 11 December to the XLII. P.S.I. Auction in Ankum.
Contact Dressage Horses
Office - P.S.I. Auction Centre Ankum: +49 (0) 5462 74230
Ullrich Kasselmann: +49 (0) 5462 74230
Francois Kasselmann: +49 (0) 171 4969865 
Bianca Kasselmann: +49 (0) 5462 74230
Michael Holtgers: +49 (0) 171 6210275
Hartmut Lammers: +49 (0) 160 919 00489
Ulrich Henschke: +49 (0) 171 7040477 
Insa Hansen: +49 (0) 172 4556216  
Frederic Wandres +49 (0) 171 338 76 87
Email: auction@psi-sporthorses.de