Canada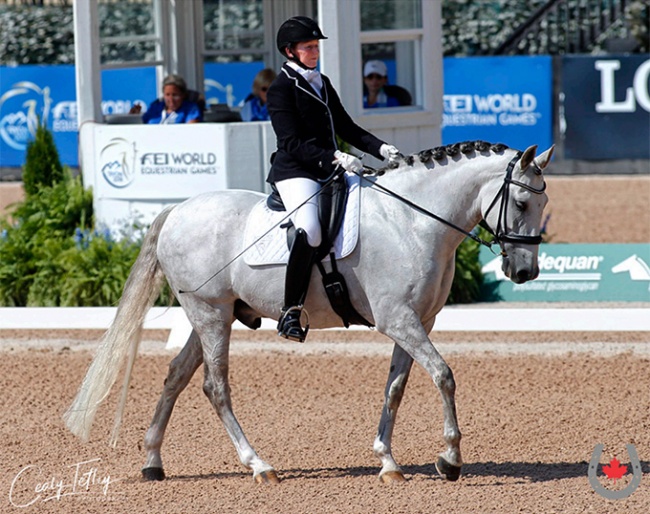 Canadian para rider Winona "Noni" Hartvikson said goodbye to her 2018 World Equestrian Games ride Ultimo eight weeks ago. He was 14 years old.
Ultimo was a 2007 born PRE by Invasor III out of Gala XXI (by Teodoro). He was bred in Canada by Anne Volansky. 
Three-Year International Career
Ultimo was discovered by Hartvikson as a 2-year old and stayed in her training and care in Langley, BC, his entire life. 
Hartvikson had Ultimo as a fun horse at home,I had to stop competing nationally because she became increasingly disabled from MS. However in 2017 Clive Milkins came scouting for new Para talent, which prompted Hartvikson to give it a try with Ultimo. 
The pair began competing Ultimo in international para dressage competitions as a Grade I rider in September 2017 in Tryon where she finished second and third. 
At the beginning of 2018 she travelled to Wellington, Florida, where the only para dressage circuit takes place in North America. They did two CDI's in Wellington and the WEG test event in Tryon. At that point they held a world ranking of number 3 for Grade 1.
They rode the CPEDI in Ottawa for team selection. Hartvikson and Ultimo represented Canada at the 2018 World Equestrian Games in Tryon, and placed 8 in the team test and 10th int he individual test. Ultimo was the top scoring Canadian para horse at WEG. At the end of 2018 and for the second consecutive year, Hartvikson was named the Canadian Para-Dressage High Performance Athlete of the Year
Their last season together was in Wellington in 2019, which they finished in March of that year with a third and fourth place in the 3* CPEDI.
Equine Metabolic Syndrome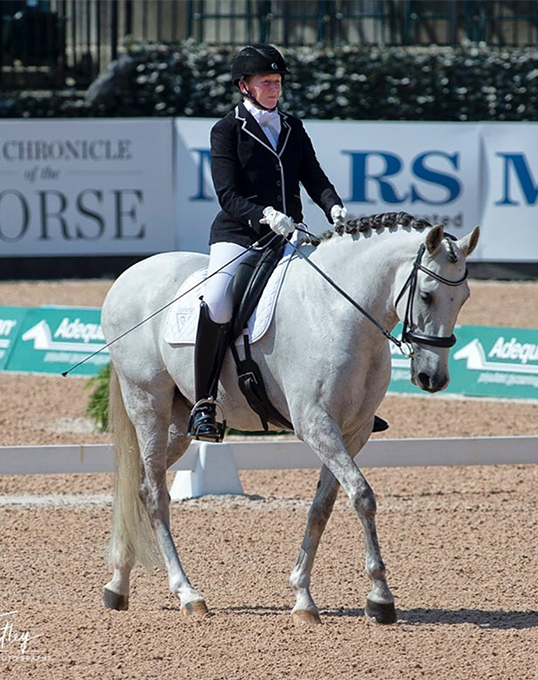 Ultimo was euthanized after having suffered from complications of Equine Metabolic Syndrome. 
"After a long year of waiting and watching, I made the decision to put him down after I returned from the Tokyo Paralympics with my other horse Onyx," Hartvikson told Eurodressage. "Ultimo had inexplicably torn a hind suspensory and even in the face of a strict diet, he became laminitic in his front feet.  In hindsight I know that he had early signs of EMS and IR as early as 2018."
Hartvikson thinks fondly of Ultimo who enabled her first major career achievements as a para dressage rider. 
"He had a huge following on the social media because he was like the white unicorn who, against all odds did the impossible because of his big heart," said Noni. "He trusted everyone who handled handled him to travel all over the place, compete in the big stadiums and carry out the difficult walk tests required of Grade 1. Andalusians aren't known for their walks but he was exceptional, both in his good basic gaits and generous heart and mind."
Photos © Cealy Tetley