Blue Hors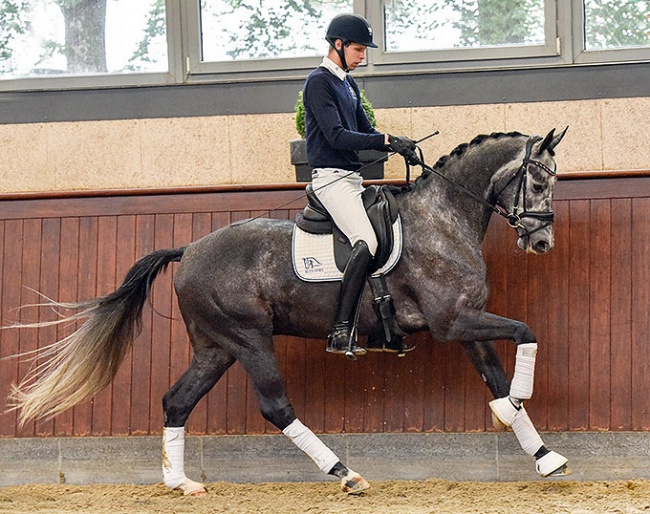 Twelve spectacular auction horses will be sold in the first ridden horse auction organized by Blue Hors stud. The 2021 Blue Hors Autumn Auction includes a collection of high quality youngsters that are professionally trained by the Blue Hors team riders
This auction will take place live on 13 November 2021. Bidding can be done live on 13 November or online for clients who can't make it to Denmark.
Made By Blue Hors 
Blue Hors is one of the leading EU stallion stations in the world, and at Blue Hors we strive to contribute to the improvement of the global breeding of dressage horses. Blue Hors is also a training and competition stable which plays a major role in international dressage sport by both participation in top competitions and selling many talented dressage horses to riders worldwide.
Blue Hors aims to create a ​​dressage mecca which equips the equestrian world with an optimal environment for both the daily training of top horses and riders.
Blue Hors Autumn Auction
The Blue Hors Autumn Auction is a unique venue to purchase and discover  tomorrow's superstars.
"To meet the demands and wishes of every customer, our collection offers a wide range of top horses," said Martin Klavsen, Blue Hors' breeding director. "Bringing everything from undiscovered youngsters, approved stallions and experienced show horses, the Blue Hors Autumn Auction offers a brilliant collection of strictly selected horses with the finest pedigrees, outstanding movements, superb qualities and the talent required for a successful future.'
The twelve extraordinary auction horses can be inspected and tried on November 9 or on appointment with the customer advisors. The customer advisors can also help you choose the right horse for your ambitions. So, please arrange an individual appointment by telephone with one of them or by filling out our 'Try Out' form.
The bidding at the auction can be done live at Blue Hors, or online on the bidding platform.