Van Olst Sales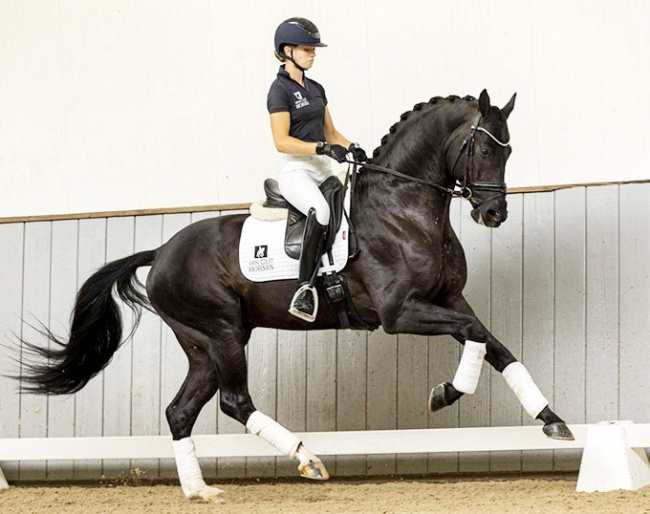 Van Olst Horses - homes of Young Horse World Champions Glamourdale and Kjento as well as of Olympic and European medal winners - proudly presents the 2021 Van Olst Sales online auction of riding horses. 
A stunning collection of 18 high quality, modern young dressage horses, sired by Van Olst stallions and carefully started and trained by the riders' team at Van Olst in The Netherlands, is offered for sale. 
The auction begins on 29 October 2021 at 12h00 and closes on 1 November 2021 at 20h00. 
A Quality Horse for Everyone's Wishes
The auction collection includes freshly started 3-year old youngster, lovely 4 and 5-year olds under saddle and one 7-year old schooling Prix St Georges with talent for piaffe and passage. There is a quality dressage horse to be found in this lot for everyone's wishes. 
Auction catalog nr 1. Jack is the oldest of the lot. This well trained 7-year old Jack (by Negro x Flemmingh) has real talent for the collected work. The passage is like a clock and the piaffe is also present in good quality.
Catalog nr 2. Liberty is a tall and impressive 5-year old gelding by Negro x Montreal, who combines a top character with willingness to work and striking gaits.
Catalog nr 3 is the 4-year handsome NRPS licensed stallion Guinness (by Glamourdale x Johnson). He shows promising talent under the saddle. In 2021 Guinness qualified for the semi-finals of the Pavo Cup with a 9 for the trot and an 8.5 for the canter.
The complete collection can be viewed here. 
Try-Outs and Biddings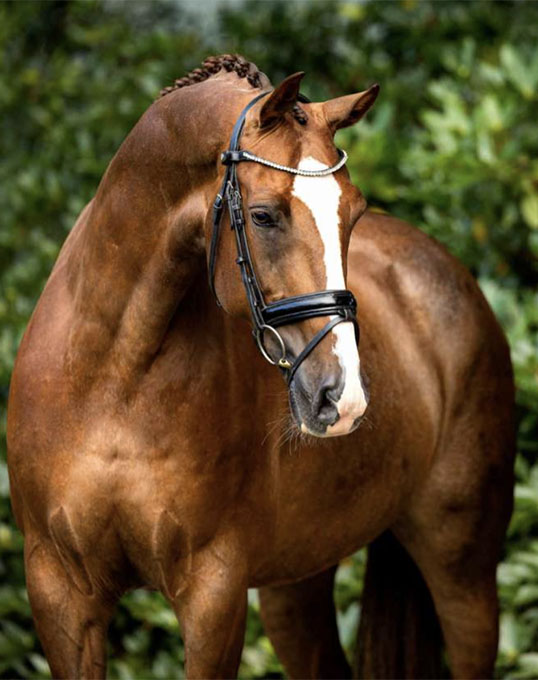 Of course it is possible to see and ride these horses before you place a bid,  For more information or to make an appointment contact Van Olst.
All horses have been fully vet checked. If you are interested in one of the horses from the Van Olst Sales Online collection and would like to receive the X-rays with the clinical report, please send an email with the horse's name and your details to: info@vanolstsales.online.
The bidding starts on 29 October 2021 at 12h00 and closes on 1 November 2021 at 20h00.   In case there is a bid on the horse in the last 5 minutes of the auction the auction will end 5 minutes later. This repeats until the last bid is placed. 
Bidding is easy, all you have to do is register here.
Location and Contact Info
Van Olst Sales
Terheijdensspoor 9
4911 BW Den Hout (NB)
Nederland
+31 162 429360