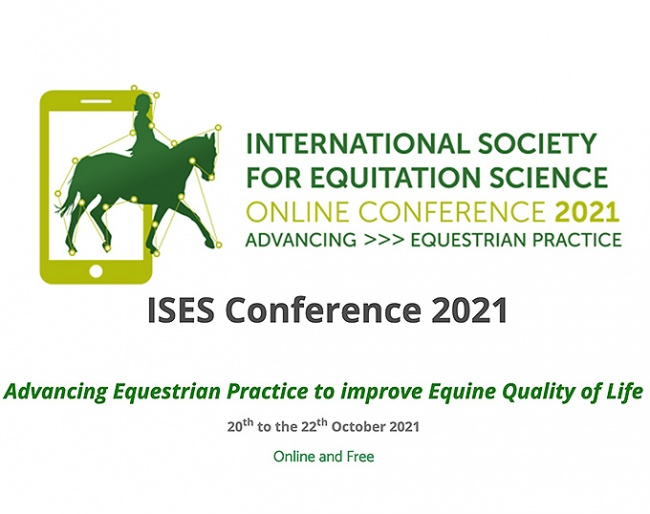 The International Society for Equitation Science (ISES) will host its annual conference on 20-22 October 2021 and the online, educational event is free.
Staying in the know about science-based advancements in the field are important for the longevity of  the industry's social licence and enable us to drive change!
Starting in 2005 the International Society of Equitation Science hosts an annual conference to bring together international equine science and welfare researchers and showcases their work and findings.
Due to the wonderful generosity of the ISES 2021 conference sponsors, the 2021 conference is providing free (yes FREE!) conference registration for all.
The theme of this year's conference is Advancing Equestrian Practice to improve Equine Quality of Life. There is an exciting line up of experts in the field for you with 68 talks over three days in the following themed sessions:
Tools for Change - where scientists and practitioners will come together to explore the latest research about equine training cognition and performance,
Science with Impact – focusing on methods for measuring and monitoring the effects of different training approaches, use of equipment and rider psychology,
Communication for Change - covering approaches to advancing equitation and performance through effective dissemination of evidence-based information, and,
Education for Change – opportunities to empower existing and future generations through challenging thinking and practices and developing knowledge about equine welfare needs.
This conference aims to bring together and engage with horse riders, pony clubs and riding clubs, coaches and trainers, and equine students as well as academics, researchers and scientists to showcase how using evidence-informed approaches can advance equestrian practice and improve equine quality of life.
Do not miss out on a unique opportunity to attend a world-class event for free! All you have to do is register. 
Related Links
On the Ignorance of Noseband Tightness and Vague FEI Noseband Rules
Would Your Horse's Noseband Pass the Pressure Test?
ISES Suggest to Empower FEI Stewards to Control Tightness of Noseband
Roly Owers: "Appropriate Education in the Fitting and Use of Tack is Vital"
Winther Christensen: "Equestrian Sport: the good, the bad and the ugly – and where next?"
Many Interesting Discussions During 2010 ISES Conference