Denmark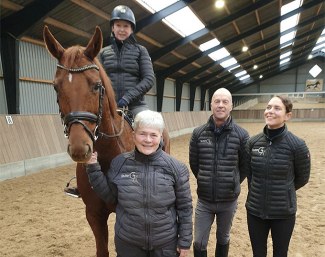 Helene Geervliet's dressage horse sales and breeding center "Stutteri G" has hired Sanne Glargaard as their new head rider to train, develop and compete their home bred young horses. 
Sanne will be taking over from Carsten Vesterskov, who wanted to take a step back from active riding. Carsten will remain onboard at Stutteri G as a key figure in the capacity of trainer and eyes on the ground. 
Working with the Best
Glargaard has gained valuable experience over the past two decades working with the best dressage riders in Europe. 
At the beginning of her professional career she first worked with Morten Thomsen for three years, before moving to Blue Hors stud where she groomed and rode the young horses under Andreas Helgstrand. 
In search of a change in scenery, Sanne moved to Germany and worked for Danish Olympian Nathalie zu Sayn-Wittgenstein at Castle Berleburg. She stayed their for five years as a rider and groom for Princess Nathalie, before returning to Denmark to establish herself more as a rider and trainer. 
Stutteri G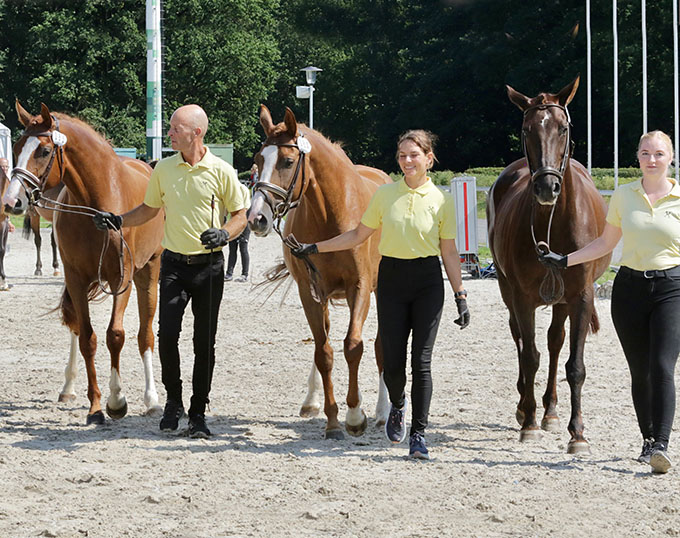 Stutteri G is a breeding and training facility of top quality, home bred dressage horses with the best modern dressage bloodlines from Danish warmblood and the Hanoverian society.  Located in Lynge, north of Copenhagen, Stutteri G was founded in 2014 by Helene Geervliet who started as a hobby breeder in 2005.
Geervliet has developed a breeding programme that now ranks amongst the best in the country. This year her mare family was invited to participate in the highly prestigious "Herwart von der Decken" prize ring at the annual Hanoverian Elite Mare show in Verden. The Herwart von der Decken is a special invitation-only competition in which breeders present a mare family of at least two generations. Stutteri G was there with a unique mare family of three generations. The prize is only bestowed every four years and is the highest honour for a Hanoverian horse breeder to be invited to. 
Helene grew up around horses with her parents managing Stutteri Skovgaard in Farum (DEN), where they bred Danish warmblood horses and New Forrest ponies. After retiring from her professional career as a civil engineer, Geervliet combined her passion and expertise in dressage horse breeding with as goal to produce tomorrow's Grand prix horses, breeding stallions and medal winning broodmares.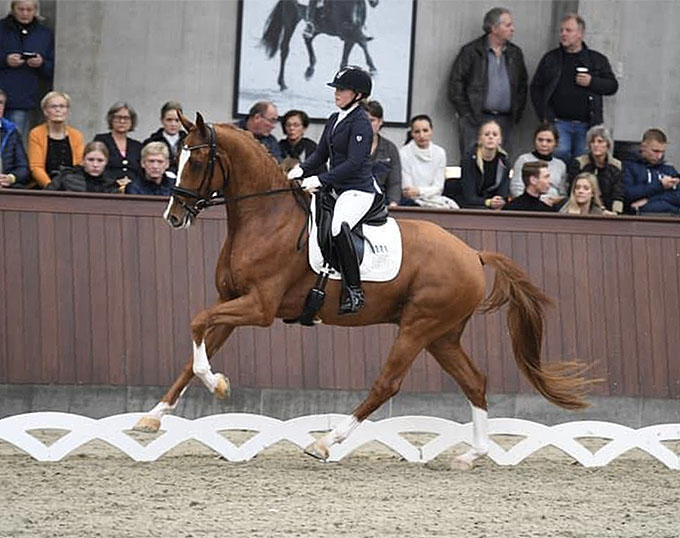 Hiring Glargaard as head young horse rider is an essential in key in fulfilling Stutteri G's business plan and dream. 
Discover Stutter G at www.stutterig.dk
Photos © private - Mikala Bagge - Ridehesten
Related Links
Praise to the Groom, the Hardest Working Professionals in the Equestrian World!
Kardieno, Queenparks Wendy, Revolution, Hesselhoj's Donkey Boy Win 2019 Danish Young Horse Championships