U.S.A.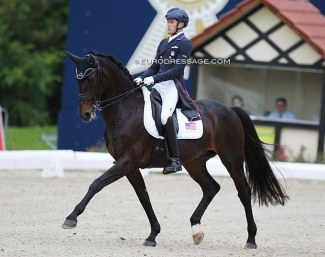 U.S. Olympic team short listed rider Benjamin Ebeling will be pursuing dual citizenship so he can stay in Europe and continue his training at top level.
Ken Braddick of Dressage-News interviewed the 21-year old American born Ebeling, whose father is German born U.S. 2021 Olympic rider Jan Ebeling, at the 2021 European Dressage Championships in Hagen.
Ebeling and his 13-year old Belgian warmblood gelding Illuster van de Kampert (by Spielberg x Contango) have been staying in Hagen, Germany, to train with Christoph Koschel in preparation of his campaign to qualify on the U.S. team for the 2022 World Championships in Herning next summer. 
Dual Citizenship
In order to be allowed to stay in Europe long-term, Ebeling is seeking German citizenship. 
"I love being in Germany and the training is really great," he told Dressage-News. "It's very inspirational to be here at the European Championships in Hagen with all these fantastic riders. Of course, you see fantastic riders in the States but I also get to see European riders and what they're doing—even to watch them in the warmup arena is inspiring."
Originally from Moorpark, California, Ebeling made his international show debut as a young rider in 2016 on Descartes. In 2017 he also competed on junior level on Behlinger and placed fifth at the 2017 North American Junior Riders Championships and was sixth at the 2018 North American Young Riders Championships. 
In Europe with Illuster van de Kampert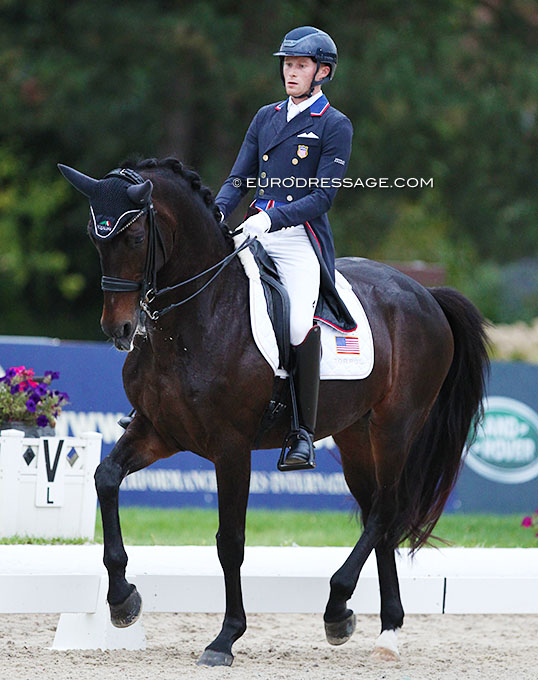 Ben began riding Illuster van de Kampert at Young Riders level in 2019 and moved him up to Under 25 level in the summer of that year. He moved into the senior division in 2020 when he saw the possibility of getting short listed for the U.S. Olympic team for Tokyo. Ebeling has now set the 2022 World Championships in Herning as new target. He competed last weekend in the 3* tour in Hagen, Germany. 
"I grew up here watching my Dad when he came over," Ben explained. "My Dad is full German, I'm half German. I've spent a lot of time in Germany and still have some family here and a lot of friends from the European Young Rider tours. I say expand field of view as in you're exposed to a lot more riding here from a lot of different riders than you would see in the States and you can almost discern the different styles of riding… and for me because I see the Americans all the time so I can see the difference between these riding styles."
Read the full interview on Dressage-News
Photo © Astrid Appels
Related Links
Back to Back Wins for Ben Ebeling in the 3* Big Tour at 2021 CDI Wellington
Illuster van de Kampert, New Ride for Benjamin Ebeling
Ben Ebeling: Lightspeed Ascent for Rising Dressage Star with Olympic Bloodlines