2021 North American Youth Championships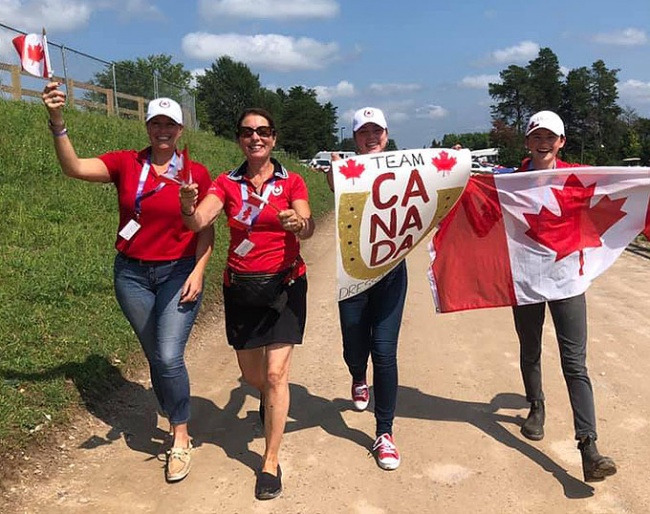 Anna Swackhammer of Rockwood, Ontario, and Wrazzmatazz were the sole Canadian flagbearers in dressage at the 2021 North American Youth Championships in Traverse City, MI, on 10 - 15 August 2021.
The 17-year-old Swackhammer and the 18-year-old Dutch Warmblood gelding (by Jazz x Darwin), owned by Melissa Sinclair, competed at the 2018 and 2019 NAYC as Juniors, collecting a 2018 team bronze medal along the way.
Canada unfortunately did not appear with any riders in the Junior Riders Championships and of the only three Young riders selected, just one made it to Traverse City. Swackhammer's team mates Camille Carier Bergeron of Mascouche, QC, and Brooke Mancusi of Chambly, QC, both could not make it to the NAYC. Carier Bergeron withdrew  Sound of Silence due to injury and Mancusi's Grand Amour tragically passed away.
Dressage Chef d'Équipe, Denielle Gallagher, commented, "It's a lot of pressure for a single rider who sadly lost her teammate before the competition. All eyes were on her and Anna showed everyone she is a serious player who is in it to win it."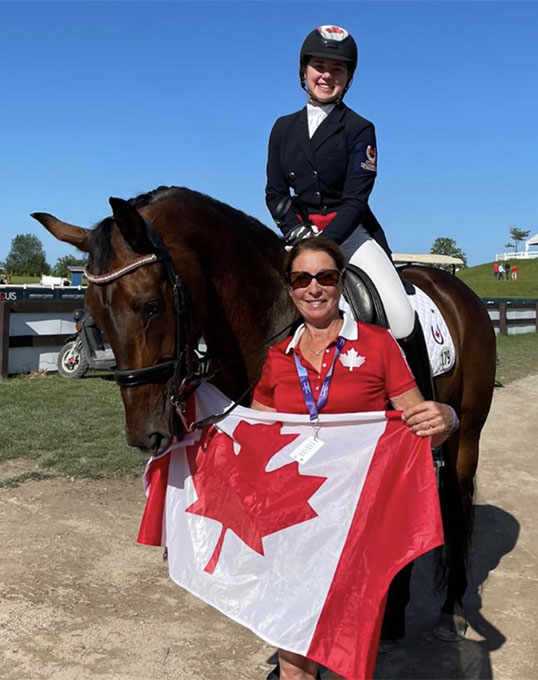 For 2021, Swackhammer and Wrazzmatazz kicked things off on August 12 with a score of 64.794% for 16th place in the Team test. Moving forward to the Individual test on Aug. 14, a score of 67.206 % bumped them all the way up to seventh for a top-10 finish in the individual rankings. Swackhammer's last challenge came in the Freestyle Championship on Aug. 15. There, she and Wrazzmatazz placed 13th after posting a score of 67.695%.
"Wrazzmatazz felt very good coming into the Freestyle, where the choreography and music I put together myself worked very well," said Swackhammer. "Overall, I am extremely pleased with our performances this week and I had a fantastic time representing Canada."
"I am incredibly grateful for the amazing team behind me to make this possible," Swackhammer took to Facebook. "Big shout out to the one and only Wrazzmatazz, and my amazing coach Ute Busse for helping us get to the championships for our third time. Thank you Denielle Gallagher for your excellent cheffing!"
Related Links
2021 North American Junior Riders Championships Downgraded to CDIO-J Status
Christian Simonson Makes it Triple Gold at 2021 North American Young Riders Championships
Lexie Kment Scores Golden Hattrick at 2021 North American Junior Riders Championships