Education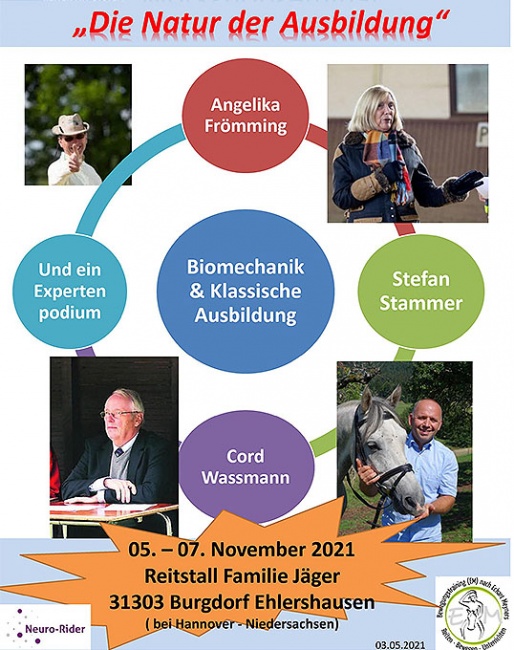 "The Nature of Training": with this motto a workshop for trainer, judges, riders and dressage aficionados will take place on 5 - 7 November 2021 in Burgdorf near Hanover, Germany. 
International renowned riders, judges and trainers will be keynote speakers at this educational seminar, which will discuss the How, Who, What and Why of the foundations of correct dressage training. 
Join experts  Angelika Frömming, Stefan Stammer and Cord Wassmann at this workshop and learn.
The Nature of Training
The "Nature of Training" will focus on 
correct riding, no matter in which discipline
the well being of the horse will be at the forefront
the goal is to achieve Lightness (Légèreté)
co-operation between trainer and rider flexible to situations confronted with
how and when to respond to difficult situations with tense horses
This will be the content and goal of the workshop, always following the German Guidelines for Riding and Driving, which preserve the experience and knowledge of the great classical dressage riders.
Put Into Practice
The workshop should help one's understanding of situation-related, motivational training of rider and horse and clear-up misunderstandings.
Often handling difficult situations proves to be more complicated that what theory learns us. This workshop will analyze the daily implementation of training techniques and the steps to develop rider and horse on the right path.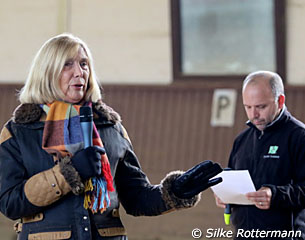 Experts such as Angelika Frömming, Stefan Stammer and Cord Wassmann will be keynote speakers, and they are joined by Hannes Müller, Renate Elberich, Friedhelm Petry, Thies Kaspareit, Dr. Ralf Pellmann and Waldtraud Böhmke for panel discussions.
The workshop is moderated by Michael Rohrmann. The seminar will be spoken in German.
Attend and Learn
The workshop takes place at the equestrian centre of the Jäger family (Ehlershäuser Weg 5C, 31303 Burgdorf, Germany)
You can participate as rider or as auditor on all three days or just attend the day of your choice the weekend of 5 - 7 November 2021. 
A detailed schedule, prices and registration forms can be found at: https://michaelrohrmann.de
For questions contact Michael Rohrmann at reitausbildung@michaelrohrmann.de or call  +49(0)160-5736541