Van Olst Sales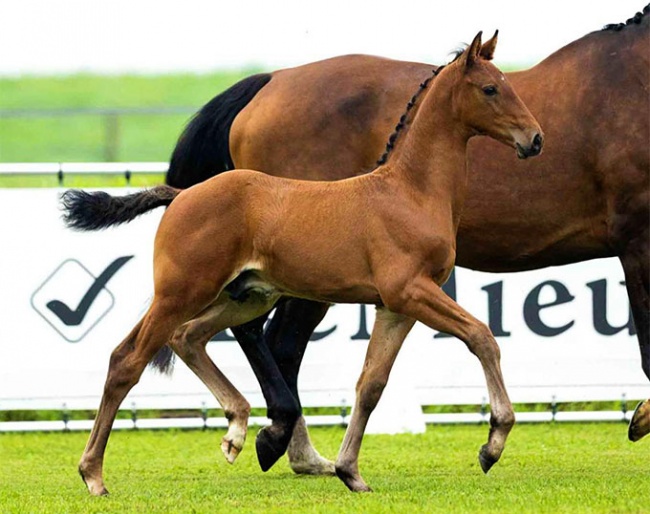 World Young Horse Champion and international Grand Prix horse Glamourdale stands out with excellent offspring offered for sale in the Van Olst Sales - The Foal Edition on Monday 9 August 2021. 
A collection of 26 high quality dressage bred foals has been hand selection for this online auction, for which the bidding starts on 6 August 2021 at 12:00 PM and ends on 9 August 2021 at 8:00 PM.
Glamourdale and Kjento Offspring
The collection includes foals by Everdale, Lantanas, Lewis, Jayson, Kjento and Glamourdale.
Riverdale CL, colt by Glamourdale x Florencio x Krack C
World champions are united in the pedigree of Riverdale CL! This colt is by the spectacular stallion Glamourdale and out of keur candidate Davesta van Weltevreden, who is by double young horse world champion Florencio.  The granddam of Riverdale is prestation mare Tevesta, who produced the international small tour horse Avesto van Weltevreden (by Gribaldi) and the Inter II mare Baccara van Weltevreden (by Painted Black)
Ravella, filly by Glamourdale x George Clooney x Riverman
Ravella is a filly with exemplary confirmation and gaits. Dam Lost Gem is an elite mare by the De Niro son George Clooney who is being trained to Grand Prix level. Grand dam Zaffira produced the elite mare Just Me, who sold in 2017 at the Van Olst Sales. She is now competing at Z-level in The Netherlands. Zaffira also produced the Inter II horse Emerald (by Wynton). This foal comes from a proven sport line. 
Rivoli ST, colt by Kjento x Ferdaux x Chronos
The power house stallion Kjento has sired this colt Rivoli ST. This foal was still young when the photos and videos were made but he already offered all that you want: balance, potential to collect, self carriage, and movement. Dam L'Odette B (by Ferdeaux) is a half sister to the licensed stallion Bon Bravour (by Painted Black). This dam line produed numerous successful sport horses. 
Bidding is Easy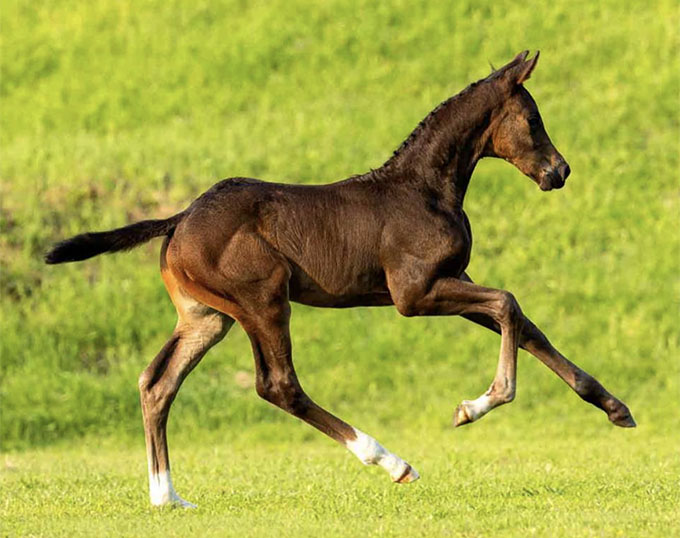 Bidding on these foals is easy! All you have to do is register to get access to the bidding platform. 
View the complete collection of dressage foals here. 
For more information, visit www.vanolstsales.com or call +31 162 429360