South Africa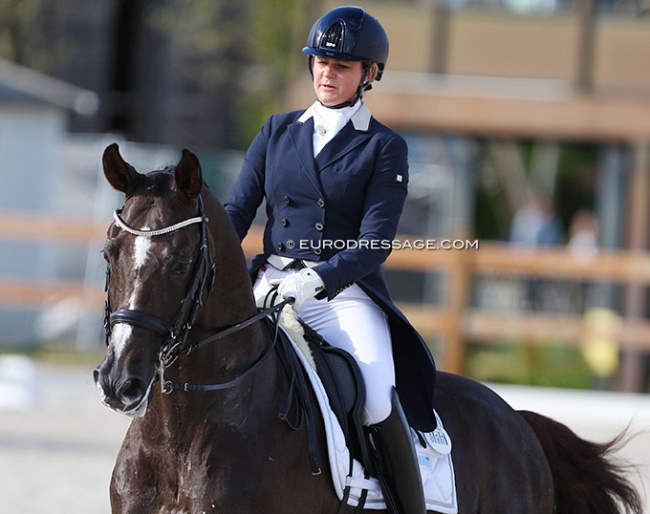 South Africa's individual dressage rider Tanya Seymour suffered a devastating blow as Ramoneur is not fit to compete in his swan song competition, the 2021 Tokyo Olympic Games.  
The 19-year old Oldenburg gelding (by Rohdiamant x Alabaster) foundered in Tokyo.
Seymour had planned on riding Ramoneur in his final show in Tokyo after which he will be retired from sport. 
Painful Hoof
The horse had a good pre-quarantine in Aachen and was fit and sound the first few days of acclimatisation in Tokyo. On Tuesday 20 July things turned for the worse. 
"When he arrived he was doing so well. During training he was looking fresh and feeling great. He had travelled well," Seymour told Team South Africa. "When I got on him yesterday, I could sense there was something amiss. He was holding in his front feet a bit and it felt a little odd. The vet and farrier had a look at him and initially we thought it might be a stone bruise, that he had a painful front hoof after standing on a stone.
Laminitis
"But by this morning his condition had worsened and he was sent for X-rays and subsequently he was diagnosed with laminitis," she told Team SA. "The vets can't say what brought it on, so it's something of a mystery. Needless to say the news is devastating. I've had Ramoneur for 12 years and I was with him at the Rio Olympics. Despite being 19, he is so fit and has been so happy. And I was so excited to be in Tokyo with him and to represent Team SA at the Games here.
The 37-year old German based rider continued, "The one saving grace is that we reacted quickly and he has received treatment quickly, But, for a longer term prognosis we will have to wait a day or two. Obviously we've had to withdraw him from the Olympics and that means I'm out as well," Seymour said."
Photo © Astrid Appels
Related Links
Eurodressage Coverage of the 2021 Olympic Games
Tanya Seymour Nominated as South Africa's Individual Olympic Rider for Tokyo