Sweden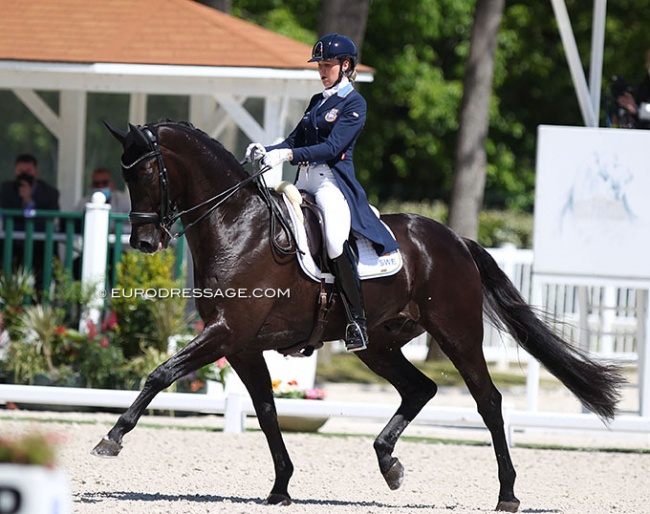 The Swedish Equestrian Federation has nominated  four riders that will travel to 2021 Olympic Games in Tokyo. 
Team captain Bo Jena has stayed vague over which three riders are on the team and who is, in fact, the reserve rider. 
He has nominated the team that represented Sweden at the 2019 European Dressage Champoionships in Rotterdam, where they won bronze after Great Britain lost its team medal spot after Dujardin's elimination. 
Sweden will be represented in Tokyo by:
Patrik Kittel - Well Done de la Roche CMF
Juliette Ramel - Buriel KH
Therese Nilshagen - Dante Weltino
Antonia Ramel - Brother de Jeu
"I am very much looking forward to going to Tokyo with these four experienced riders," said chef d'equipe Jena. "They have all performed world-class and know what is involved."
The fact that no clear reserve has been named indicates uncertainty over form and health condition of some horses, contrarily to the confidence expressed in the press release. Strictly based on the scores achieved this 2021 season, Antonia Ramel would be the reserve rider. 
Interestingly, Swedish Jeanna Hogberg achieved a higher score average (GP and GPS combined) on Lorenzo than Antonia Ramel, but this new pair was not truly considered for the team as the horse just returned from a 4-year absence from competition due to injury.
"The form is really top notch," Bo stated. "We come from the latest four-star competition in Le Mans with Swedish in place 1-2-3, I do not know if it has ever happened before."
Editor's note: Two hours after officially posting the names of the four Olympic dressage riders on the Swedish NF website, the press release was altered and Antonia Ramel was confirmed as the reserve rider. Johanna Due Boje and Mazy Klovenhoj will join the team in quarantine as non travelling reserves. 
Photo © Astrid Appels
Related Links
Eurodressage Coverage of the 2021 Olympic Games
Scores: 2021 CDI Le Mans
Photo Report: Kittel and Well Done de la Roche Sweep 2021 CDIO Compiègne Grand Prix
Well Done de la Roche CMF Withdrawn from 2021 CDI Doha For Possible Feed Contamination
Photo Report: Glamourdale Shows Greatness in 2021 CDI Grote Brogel Grand Prix
Jeanna Hogberg Lists Rio Olympic Horse Lorenzo as Tokyo Potential