Italy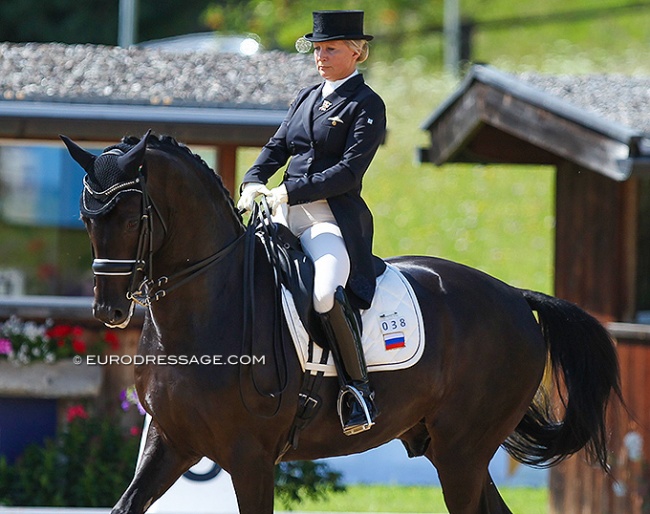 Norway's release of its individual Olympic spot became a pleasant surprise for Italy, who is now eligible to send a contender to Tokyo. The highest ranked Italian rider on the FEI World Ranking list is Russian born Italian Tatiana Miloserdova.
Just five days after she received the news that she is the number one spot for the Tokyo Games, the Italian Equestrian Federation notified her that she is not eligible to compete in Tokyo because the ownership of her horse was never switched to the Italian nationality.
Thirty Years in Italy
The Russian born Miloserdova has been living near Milan, Italy, since 1991. In 2018 Miloserdova declared for Italy, but she needed to wait at least two years before she was eligible for Italian team selection per FEI rules. 
Aboard her own 11-year old Dutch warmblood Florento Fortuna (by Sorento x Rubiquil) she has been the highest scoring Italian dressage rider in 2021 and fulfilled all MER requirements. 
Still Russian Owned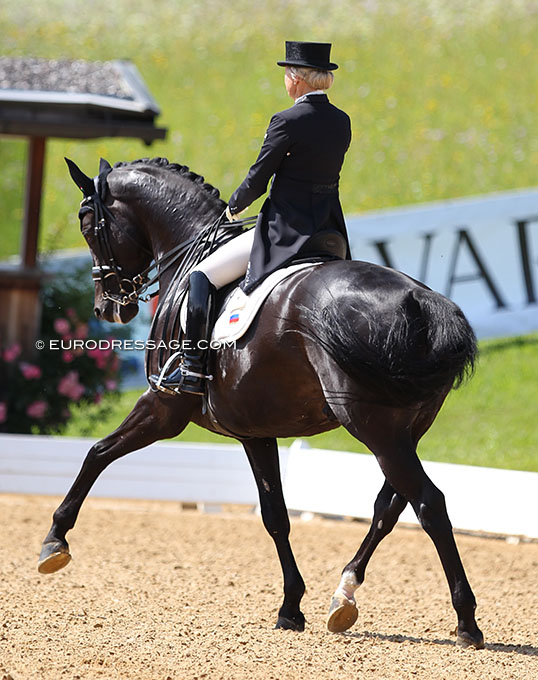 Since 2014 Florento Fortuna has been registered with the FEI as owned by Tatiana. While her nationality was changed for her as an athlete, the nationality as owner was administratively never switched from Russian to Italian on her horse's FEI passport. 
It is an Olympic rule that by 15 January 2021 all horses competed at the Games have to be partially owned by a person with the same nationality as the rider.
Miloserdova did not notice that her horse's ownership nationality had not been changed in the FEI database. However, neither did the Italian equestrian federation point out this administrative anomaly to her, knowing she was number one on the waiting list for a potential Italian slot. 
"I am very disappointed," Miloserdova told Eurodressage. "It was known from last year that with the scores I earned with Florento Fortuna, we were on the waiting list first to compete the Games. When I changed nationality as a sports athlete, all the procedures for me, carried out by the Italian equestrian federation, were done correctly.  Unfortunately after I received the call to participate in the Olympics and accepting it, the FEU pointed out to FISE the problem (of ownership)."
Next in Line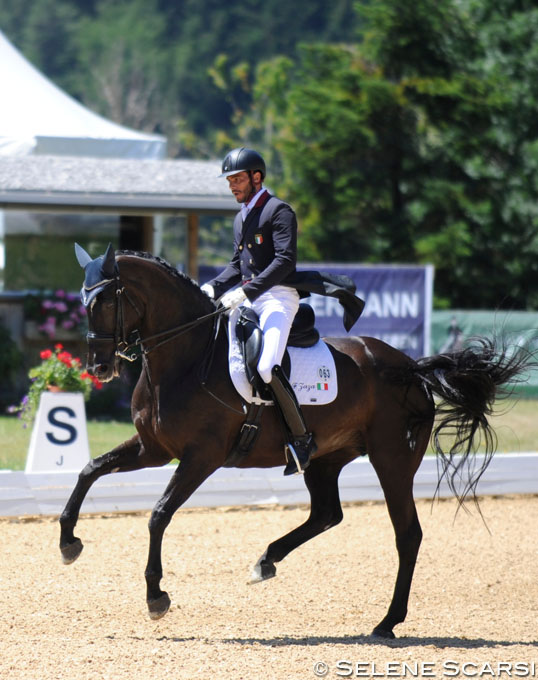 The second highest ranked Italian dressage rider on the FEI World Riders' Ranking is Francesco Zaza.  Aboard his 18-year old Hanoverian mare Whispering Romance (by Weltmeyer x Bergkristall) he got his confirmation score of 66.935% at the 2021 CDI Salzburg in January, but has not competed since then. 
Third in line is Valentina Truppa with the 16-year old Ranieri (by Romanov x Leandro), who competed at the 2021 CDI Montefalco (68.283%) and 2021 CDI Ornago (68.718%) this year. She is entered to compete at the CDI Achleiten this weekend.
Fourth highest ranked Italian is Nausicaa Maroni with the 14-year old Lusitano Embajador SG (by Reclame IV x Deco). She most recently scored 69.043% at the CDI Montefalco and 67.022% at the CDI Ornago.
So far, Maroni has ridden the highest Grand Prix score this year of the Italian Olympic potentials. 
Photos © Astrid Appels - Selene Scarsi
Related Links
Tatiana Miloserdova Declares for Italy
Olympic Slots Reshuffled after Wave of Withdrawals, Riders Declining to Go to Tokyo