The Netherlands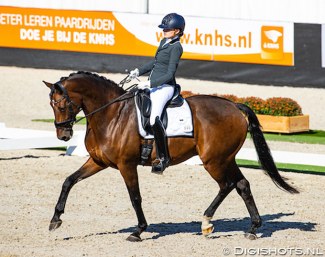 Dutch para dressage team trainer Joyce Heuitink has selected 12 riders for the  Olympic long list from which the eventual riders will be picked for the 2021 Paralympics in Tokyo. 
Four combinations from this list will be selected to attend the Games. 
The Paralympics for dressage take place on 27 - 31 August at the Baji Koen Equestrian Park.
The 2021 Paralympic long list includes:
Nicole den Dulk - Wallace, Joey Distell
Rixt van der Horst  - Findsley 
Frank Hosmar - Alphaville, Guetta
Melissa Janssen  - Dreamy-Boy
Britney de Jong  - Caramba
Glasten Krapels  - Windhook
Lotte Krijnsen  - Rosenstolz
Annemarieke Nobel  - Doo Schufroo
Yvette Overgoor - Ace
Maud de Reu  - Webron 
Sanne Voets  - Demantur RS2 
Demi Uijtewaal – Winando RFS
Photo © Digishots