Oldenburg Auctions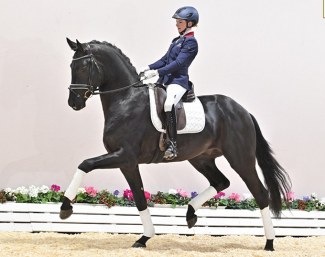 The dressage collection of the 94. Oldenburg Online Elite Auction inspires with promising dancers for the big dressage arenas from the best dam lines of the world.  From three-year old youngsters all the way to successful top athletes already successful in sport – this collection certainly has something that could make your dreams come true.
The Online Auction starts on April 7 and ends on April 10. You can bid for your favorites around the world on the Oldenburg website www.oldenburger-pferde.com easily from home.
The horses are now in training and ready to be tried out by interested parties. Make an appointment with a member of our team and get to know your darling personally. Until April 9 you have the opportunity to observe your favourites during their daily work-outs and try them out.
Please get in touch with our consulting and customer service team for this.
Official training schedule and times for trying out
As of Tuesday, April 30 to Friday, April 9
09:30 a.m. - 1:00 p.m. jumper team
2:00 p.m. - 4:00 p.m. dressage team
All Sundays are days of rest in the stables.
Top dressage prospect for the big dressage arenas: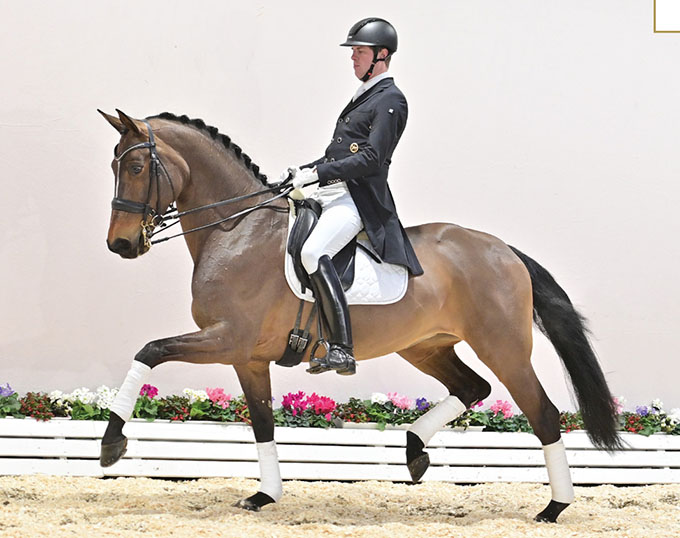 The brilliant eight-year-old dressage mare Toscana, Cat. Nr. 4, by Tomahawk - Welt Hit II - Ordensglanz/T. is placed up to Dressage Third Level** and ready for fourth level.
Toscana is sister of the advanced level successful Fifty Cent/Helena Bicker and Lorenzio/Juan Manuel Vidal Testal, ESP.
Black dancer:
The three-year-old stallion Splendid, Cat. Nr. 1, by San Amour I - Dream Boy - Friedensfürst/T., opens an awesome auction year.
This talent comes from a successful dam line: Dam N-Infinity was already advanced level successful with only seven years. Granddam Fatinitza was Grand Prix victorious under Tatyana Makarova, RUS. From the dam line: The European Champion Rendezvous/Michael Klimke.
Licensed dressage artist:
The six-year-old stallion Dovizioso, Cat. Nr. 3, by Dancier - Sunny-Boy - Rubinstein I, already won dressage classes for young horses and dressage tests at first level. A movement king with much quality. Doviziosos brother Dan Roy is successful in Prix St. Georges/Heiner Schiergen. Granddam Romantik TS is sister of the sire Dream of Glory.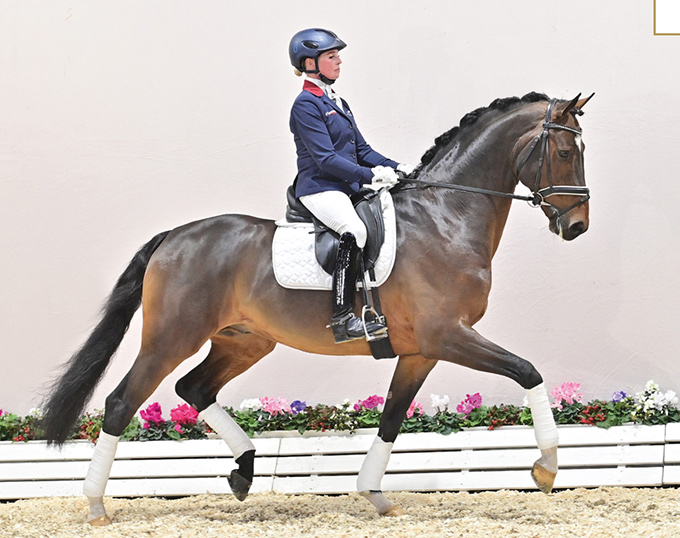 The auction team is ready and would be happy to inform you personally about the Oldenburg Online Elite Auction. An overview of the entire collection you find on the Oldenburg website under https://oldenburg.auction/auctions/94-elite-auction
Consulting and customer service:
Dressage horses:
Thomas Rhinow: +49(0)172-9748487 or rhinow.thomas@oldenburger-pferde.com
Daniel Pophanken: +49(0)175-2930926 or pophanken.daniel@oldenburger-pferde.com
Manuel Springhetti: +49(0)170-7093018 or springhetti.manuel@oldenburger-pferde.com
General information/telephone bidding orders/catalogues:
Elisabeth Gerberding: +49(0)4441-935512 or gerberding.elisabeth@oldenburger-pferde.com
Heike Arends: +49(0)4441-935531 or arends.heike@oldenburger-pferde.com